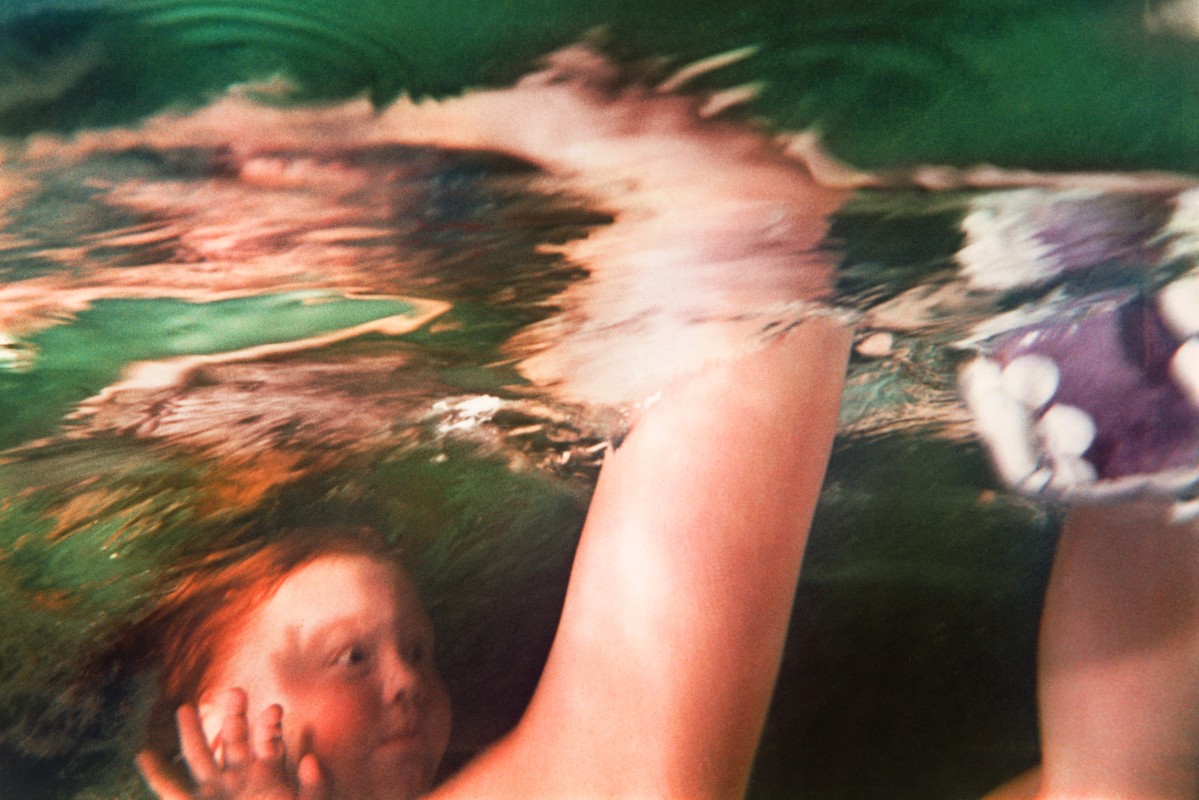 "Between 1978 and 1982 I photographed people learning to swim in several pools in San Francisco. I was interested in making pictures that were excessively physical, sensual and painterly. They were inspired by the Red Cross swimming and life-saving manuals, and made with a small underwater camera. They were made at a time when I found that much of my artistic activity was cut off from my body. The activity of photographing and the pictures themselves frightened me. As it turned out, I had good reason to be scared. As one critic put it: 'We thought you were a conceptualist when it turns out that you are merely an expressionist.' These pictures were exhibited at the San Francisco Museum of Modern Art, the Museum of Modern Art in New York, and Light Gallery in Los Angeles."
Larry Sultan grew up in California's San Fernando Valley, which became a source of inspiration for a number of his projects. His work blends documentary and staged photography to create images of the psychological as well as physical landscape of suburban family life. Sultan's pioneering book and exhibition Pictures From Home (1992) was a decade-long project that features his own mother and father as its primary subjects, exploring photography's role in creating familial mythologies. Using this same suburban setting, his book The Valley (2004) examined the adult film industry and the area's middle-class tract homes that serve as pornographic film sets. The exhibition and book Katherine Avenue (2010) explored Sultan's three main series, Pictures From Home, The Valley and Homeland alongside each other to further examine how Sultan's images negotiate reality and fantasy, domesticity and desire, as the mundane qualities of the domestic surroundings become loaded cultural symbols.
In 2012, the Larry Sultan and Mike Mandel monograph was published to examine in depth the 30 years plus collaboration between these artists, as they tackled numerous conceptual projects together including Billboards, How to Read Music In One Evening, Newsroom, and the seminal photography book Evidence, a collection of found institutional photographs, first published in 1977.
Larry Sultan's work has been exhibited and published widely and is included in the collections of the Los Angeles County Museum of Art, the Art Institute of Chicago, the Museum of Modern Art, the Whitney Museum of American Art, the Solomon Guggenheim Museum, and the San Francisco Museum of Modern Art, where he was also recognized with the Bay Area Treasure Award in 2005. Sultan served as a Distinguished Professor of Photography at California College of the Arts in San Francisco. Born in Brooklyn, New York in 1946, Larry Sultan passed away at his home in Greenbrae, California in 2009.