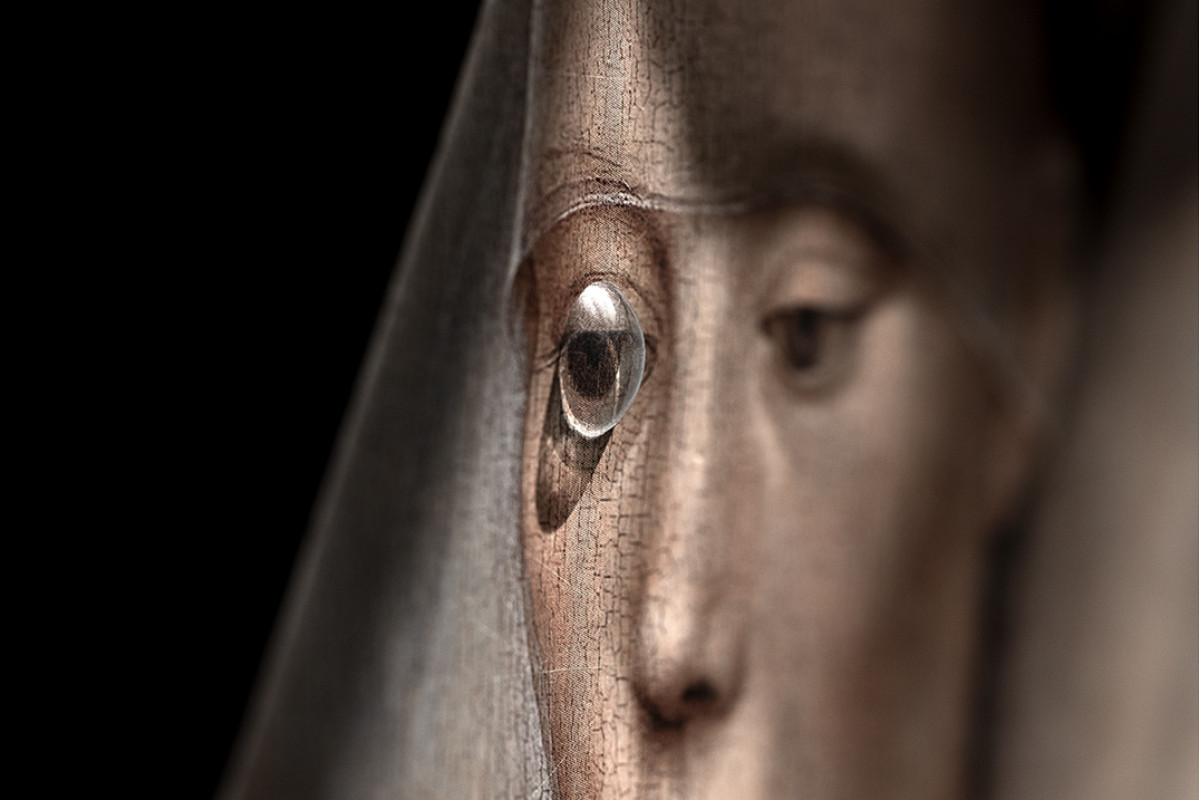 "We do not have one, solid personality; our characters are not limited to one version. There are as much of us, as there are gazes we spread daily in various directions. We are the sum of looks that are set upon us by others," says Wojtek Wieteska.
The starting point of the Lola van der W. photographic series is a fascination with one of the most mysterious portraits of all time. Not as famous as Leonardo's Mona Lisa, but no less intriguing, the Portrait of a Lady painted by Rogier van der Weyden in 1460 holds a secret of identity that will never be uncovered.
Wojtek Wieteska is trying to understand the psychology of the portrayed girl by playing with the reproduction that he 'takes' on real trips around the world. He exercises the capacity of van der Weyden's image, designing new 'versions' of the model and, by extension, her personality. The results are intriguing, funny and tasteful – like brain teasers that exercise our creative thinking.
Lola van der W. opens a discussion about reproduction, interpretation and quotation in art in the age of digital technologies. The project poses questions about the mechanisms of today's storytelling among digital archives. Museums and institutions are searching for new ways to attract attention to art from their collections, while the greatest art of all is now catching someone's attention. Having all that in mind, the project reflects on the fact that contemporary photography, regardless of its omnipresence, is still a powerful tool that shapes and directs our perception.