After years of suppression of Māori cultural identity, New Zealand's Indigenous people are finally ...
2021-07-07 09:00:00
After years of suppression of their cultural identity, the Māori are shaking off the last of the colonial shackles. The change began with a symbolic gesture – a refusal to wear a tie in Parliament. But the stakes for the Indigenous people of New Zealand are much higher than just the way they dress or the right to wear ritual face tattoos. Thanks to a large number of representatives in Parliament, they finally have a real say in the life of their community and country.
Read in 13 minutes
The precedent took place unexpectedly. A long time ago, lawmakers in the House of Representatives decided that a tie-wearing politician is 'less quarrelsome' and they ceremoniously demanded that all men wear one during plenary sessions. They turned out to be right – in a way. In February 2021, 40-year-old MP Rawiri Waititi broke the rule, causing an uproar (although, let's make it clear, the cause was noble). Instead of a tie, he wore a traditional green hei-tiki pendant, which he dubbed "Māori business attire." When Speaker Trevor Mallard told him to leave the House, Waititi responded: "It's not about ties, it's about cultural identity," calling the garment a "colonial noose", after which the mayhem began. Some people were outraged, while others believed it was time for changes.
At the next session, the rebellious MP was symbolically supported by his colleagues who also arrived tieless. The protest was easy to organize, since the current Parliament is the most diverse in New Zealand's history. Māori MPs make up 21% of all representatives, along with 11% LGBTQ+ members and 8% coming from various pacifist movements. Almost half (48.5%) of all the MPs are women, placing New Zealand in fifth place globally. To put this in perspective, only 27% of all congresspeople and senators are women.
It soon turned out that, despite what Speaker Mallard believed, Waititi did not need to wear a tie after all. A vote was held soon after, and those MPs for whom ties were not a part of their cultural identity were excused from wearing one. Rawiri Waititi announced triumphantly that it was a symbolic victory not only for the Māori, but also for all the Indigenous communities of the world. He paid tribute to his ancestors who fought in defence of their rights and tradition, concluding that assimilation, being forced to "do and look like everyone else", is too much. "We are not like everyone else," he stated. "We are unique. Being Māori is like having superpowers. There's no one else in the world like us. We are in the business of empowerment."
A deal with the gods
Waititi's act of parliamentary and civil disobedience is part of a larger movement that has gained momentum over the past two decades. Māori culture, marginalized and eradicated over the second half of the 19th and most of the 20th century, is now being gradually restored. In the 1960s, the Indigenous people were estimated to make up 7% of the country's population. According to the 2018 national census, it is now at 16.5%. Among those people are influential politicians, journalists and cultural figures. The Māori, just like the Irish, almost forgot their native language and have now begun learning it again. The demand to introduce te reo (the Māori language) as a compulsory subject is also being voiced more often – since 1987, it is the third official language of New Zealand, next to English and New Zealand Sign Language, but it's only taught as an extracurricular subject. Children and adults are now beginning to learn tikanga – a Māori customary law, sometimes erroneously described as Indigenous etiquette, literally meaning 'the way of doing things the right way'. The prestigious – and nation's largest – Victoria University of Wellington even installed a plaque with tikanga pointers. It's also worth clarifying that tikanga laws apply not only to appropriate customs or behaviours, but also to culture in general, ethics, attire, style and lawmaking.
Toi whakairo, a traditional sculpture art, is also flourishing again. To the Māori, it is a way of communicating with the gods. Made of wood, stone or bone, usually painted red, white and black, the sculptures depict various characters from the Māori mythology.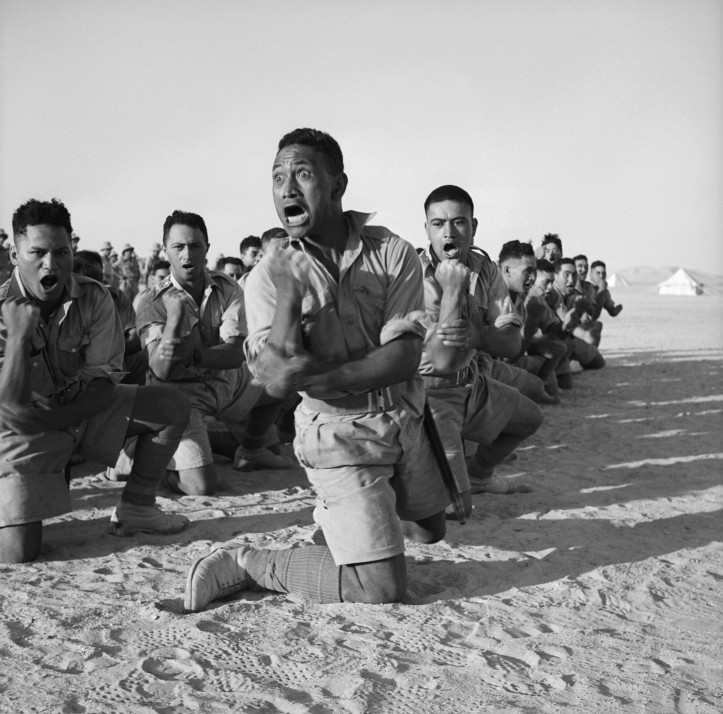 Chin drawings
50-year-old Nanaia Mahuta has been Minister of Foreign Affairs (and Associate Minister for Māori Development) since 2020. Mahuta is a relative of the late Māori queen Te Atairangikaahu and the ruling monarch Tūheitia Paki, as well as a seasoned politician. Since first entering the House of Representatives in 1996, she has served in various capacities on a local and national level as Minister of Local Government, Minister of Youth Development and Minister of Customs. And like Waititi, she also has moko – a sacred skin marking on her chin, sometimes called a tattoo, although the Indigenous people don't view it as such.
Not only is Nanaia Mahuta the first person with moko kauaue (a woman's moko) in office, but also the first woman serving as Minister of Foreign Affairs in New Zealand. To receive the honour of having moko tattooed on her chin, she took part in a special ceremony in 2016. Chin drawings for women – and full-face decoration for men – are a symbol of national identity for the Māori. Each of the symbols within the pattern confirms their social and financial standing, life achievements, descent and family history. The combination of lines, zigzags and spirals makes for an individual story.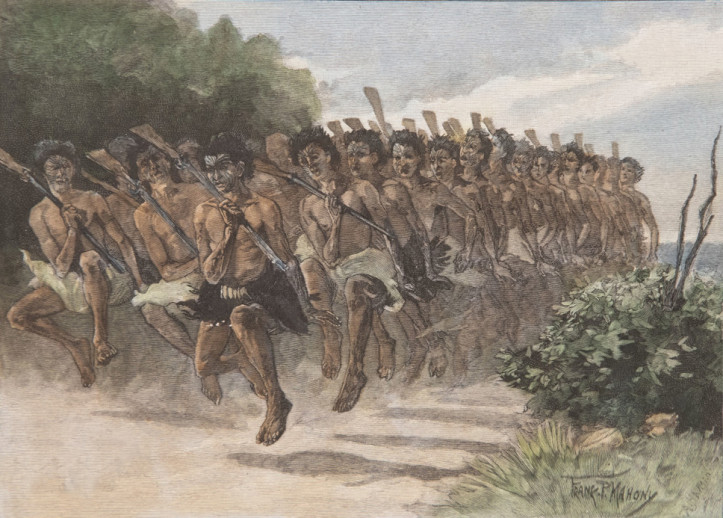 After taking over her new office, Mahuta had to shoulder a barrage of racist attacks. Among the outraged was Olivia Pierson, an author of popular children's books. Pierson described the choice of Mahuta as "irresponsible", calling her face "off-putting". "Really? The face of NZ's new Foreign Minister? Facial tattoos are not exactly a polished, civilised presentation for a foreign diplomat in the 21st century," wrote Pierson, adding that, "Facial tattoos, especially on a female diplomat, is the height of ugly, uncivilised wokedom."
Most people in New Zealand, however, had positive reactions to Mahuta's nomination. Public opinion was also happy with the rest of Labour-hailing Prime Minister Jacinda Ardern's cabinet, which includes four more Māori politicians, and an openly-gay deputy prime minister.
A society that was still considered quite conservative by the late 20th century is now going through radical change, noticing the need for reforms. Meng Foon, New Zealand's race relations commissioner, stated recently that the moko tradition is important and unique for the Māori, and as such, it should be celebrated. This way, the Indigenous people of the country get a chance to restore their heritage and identity. "What I would say to those mean people is to stop their racism, stop their prejudices, to grow up. Let's face it, the world is changing, the Māori economy is growing. If the Māori economy grows it's good for all New Zealanders," wrote Foon. In backlash after Pierson's comments, the large New Zealand online retailer Mighty Ape removed her books from sale.
Simultaneously, many Pākehā – that is, New Zealanders of European descent – learned about the moko symbolism. To the Indigenous people of New Zealand, the human head is tapu (that's where the word 'taboo' comes from), meaning something sacred or forbidden. One's head is not allowed to be touched without permission and a good reason, and facial drawings mean much more than they would on any other body part. Until very recently, many New Zealanders associated moko with Māori gangs, such as Mongrel Mob, Black Power, Tribesmen and Stormtroopers. There is nothing sacred about their tattoos – local criminals are known for their impressive ink, but most of it is just trivial decorations, devoid of traditional symbolism. Not long ago, when bragging with his swastika-shaped tattoo, one of the local gangsters was shocked to hear from a journalist that his beloved Hitler was racist.
The Land of the Long White Cloud
Now the Indigenous people of New Zealand's islands are redefining their history and identity. For the record, it should be added that – just like Pākehā – they also were once newcomers to this land. They arrived there on their great sailboats from the Pacific islands, mainly today's Polynesia, between 925 and 1280 CE. Legend has it that they arrived at the shores of South Island on seven boats, the crew of each boat giving birth to one of the great tribes of Aotearoa – the Land of the Long White Cloud, as the first Māori called New Zealand. To this day, the Māori believe the discoverer of this new world was Kupe, the mythical captain of the first of the Polynesian sailboats. According to archaeologists, the Māori pioneers colonized South Island first, and then most of them moved to North Island, which turned out to be much warmer and easier to live on.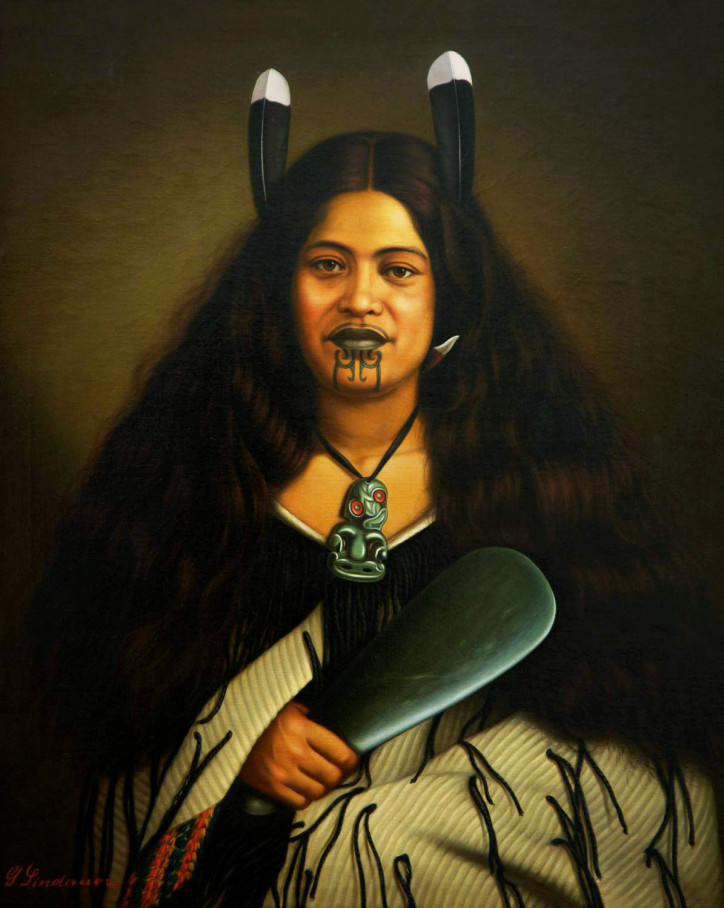 The legend is also mentioned in the cult film Mana Waka, first screened outside New Zealand in 2008 at the Era New Horizons film festival in Wrocław, Poland. The film tells the story of Princess Te Puea Hērangi, the Māori leader who lived in Tūrangawaewae Marae, a sacred place in the city of Ngāruawāhia. In the late 1930s, she decided to celebrate the signing of the Treaty of Waitangi and ordered the construction of seven war boats, waka taua. The boats were to be exact replicas of those that, 25 generations prior, brought her people to Aotearoa from Hawaiki, considered the mythical homeland of the Māori. The princess asked photographer R.G.H. Manley to make a movie about it. The man had no film-making experience, so the final product turned out somewhat rough, amateurish, and devoid of plot. For an hour-and-a-half, Māori men cut huge logs and hollow them out just to carry them, with superhuman effort, from one place to another. Today, however, the film has become a national treasure of sorts, the viewing of which is compared to a religious mystery. Mana Waka expresses the dignity of the Māori, paying homage to their ancestors and evoking community spirit.
In the shadow of a treaty
The Māori renaissance comes with a re-examination of New Zealand's history. Each year, on 6th February, politicians from all over the country gather in Waitangi on North Island to celebrate the founding of the nation, as the official interpretation of the 1840 events has it. Various politicians, such as former Prime Minister John Key, claimed it to be a "way of respecting our ancestors' bravery" and a chance to commemorate the historical achievement it was. However, independent historians are now saying more and more often that the Waitangi Treaty was nothing short of political fraud.
In a nutshell: on 6th February 1840, British officials – led by Captain William Hobson, the freshly sworn consul, and vice-governor of Her Majesty Victoria of Hanover – met with English and French missionaries and European settlers of dubious provenance (back then, the Antipodes were a place of exile for all kinds of criminals). On the other side of the table sat the leaders of the Māori tribes. The treaty with the Crown guaranteed the Indigenous people of Aotearoa ownership of land and other goods, also granting them British citizenship. In exchange, the European colonizers – Pākehā – wanted them to accept British rule. They also set up the office of a New Zealand governor who would rule the country in the Queen's name.
Some historians believe the main issue with the Treaty of Waitangi was that the Māori were not fully aware of what they were signing. In theory, the agreement was made in two unanimous versions, one in English, and the other in Māori. Later, however, it turned out the translation made by the British missionaries did not reflect the English version at all. Another important issue was that the Māori didn't fully understand the European idea of sovereignty or national independence, and none of the translators ever considered explaining it using any local concepts. No representatives of the local tribes participated in the drafting of the document, either. For those reasons, today the treaty is said to be "signed in bad faith".
Different concepts of the law, as well as the plain dishonesty of the colonizers, soon led to conflict. Contrary to the agreement, Pākehā started to confiscate the land that belonged to the Indigenous people. In the 1850s and 1860s, Māori – being citizens of the British Empire – began to demand political representation in Parliament. In 1868, they managed to negotiate four mandates: three on North Island, and one on South Island, but it had nothing to do with the ethnic proportions of the country. The British government blocked the efforts of Māori politicians, and as a result, many Indigenous activists gave up on running for office in the 'Pākehā Parliament', as it was dubbed in the 1890s. As a consequence, the Māori movement Kotahitanga was born, which led to the establishment of several Indigenous parliaments (Paremata Māori).
The century that followed didn't bring much good, either. James Carroll became the first prime minister of Indigenous descent, but it didn't lead to any breakthrough changes. Caroll promoted the politics of compromise in Māori-Pākehā relations, but it turned out to be a rotten compromise in practice. The prime minister failed to stop the further demands of the white settlers, and the locals kept losing their rights and land. Māori culture and language began to deteriorate. In its place, a new nation was emerging, just as Pākehā intended – with almost no trace of Māori heritage. The first significant changes only began to take place in the 21st century.
Sued by a river
The governments that came after 2000 began to take the demands of the Indigenous people more seriously. Still, the situation of Māori citizens is much worse than that of Pākehā. They make less money, live shorter lives, don't have the same access to healthcare, are much more at risk of unemployment and homelessness (only 28% of them are homeowners compared to 56% of citizens of European descent), and lose parental custody much more often. They also find themselves in trouble more easily – 60% of all prisoners in the country are Māori; it was also proven that they receive more severe sentences for the same crimes as Pākehā.
But slowly, something is changing. In 2009, the state decided to pay colonial compensation of NZ$157 million to the Indigenous people for the damages inflicted over the past 150 years. Past cases of Māori discrimination are being investigated. Governmental institutions are also finally starting to fight racism.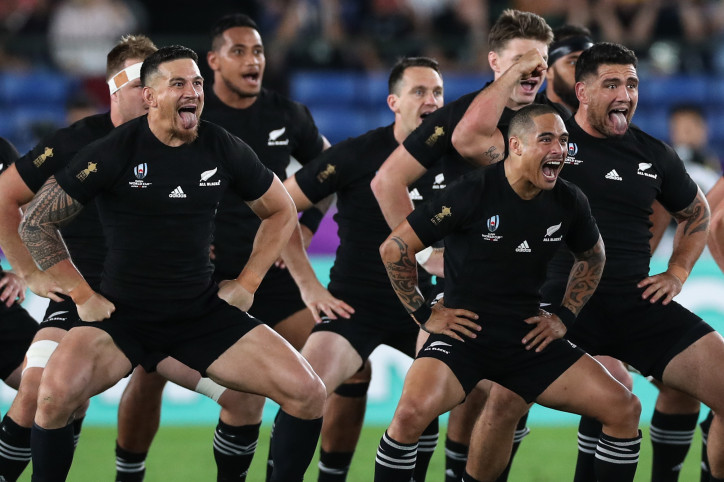 Interestingly, not only are human rights finally being noticed, but also those of the nature that coexists with the inhabitants of New Zealand. The Māori consider themselves part of nature. They believe in the power of their own mind and that the more they concentrate on something, the more energy they send out. This way, they feel they have some impact on the world around them: on people, animals and plants. Intense thoughts can carry kindness, but also cause problems when they are evil. In the local cosmology, nature is one big family, and all living creatures are close relatives to humans, with no hierarchy nor evaluation. Trampling, polluting and disrespecting sacred places – or, as we should call them, family members – has caused local communities a lot of pain and shame. In some cases, it has already changed for the better. In 2014, the government passed a bill on the former national park Te Urewera, guarded for centuries by the people of Tūhoe, a Māori tribe hailing from that region. The lawmakers agreed to accord Te Urewera legal personality with its own set of rights and duties. Two years later, legal personality was also granted to Mount Egmont (also known as Mount Taranaki) in the Egmont National Park – the mountain being one of the main tourist attractions on North Island. According to Māori mythology, Taranaki was a warrior who fought the powerful Tongariro.
Another interesting entity granted legal personality in New Zealand is River Whanganui. The Indigenous people believe that the river's bed was carved by the wounded Taranaki as he ran away, only to later turn into a mountain. Māori proved that they have been worshipping the river for 880 years, and that it provides them with food and pride alike. Meanwhile, water is one of the main elements of Māori mythology. Considering all of these arguments, the New Zealand court redefined Whanganui, granting it legal personality and the right to owning property, signing contracts and suing others. The local Māori tribes were automatically made Whanganui's legal guardians.
The current Prime Minister of New Zealand, 40-year-old Jacinda Ardern, has been in office since 2017. Ardern is viewed as a sensible technocrat. Raised in a rural Mormon family, she entered the world of politics rather quickly and naturally. She was active in school and university governments and councils, and during her studies at the University of Waikato, she took up work in the office of Prime Minister Helen Clark. After that, she volunteered at a soup kitchen in New York and was one of the advisors to former British prime minister Tony Blair. As the Prime Minister of New Zealand (the youngest in history!), she has impressively managed the COVID-19 pandemic, making her country a global sensation in that aspect. The Indigenous people of Aotearoa also treat Ardern with great respect. When, in 2018, the prime minister gave birth to a baby daughter, she and her husband gave the girl two names: the Irish Neve (meaning 'Bright'), and the Māori Te Aroha ('Love'). The Indigenous people of New Zealand appreciated this symbolic gesture. There is a chance that, after 180 years of shared history, the Māori and Pākehā really will merge into 'one nation, two peoples' that respects each other's traditions, cultures and languages. And it's quite possible that New Zealand will become an example for many other countries to follow.

Open your windows to the world and support PRZEKRÓJ Foundation.
Choose your donation