Marcin Wroński
is a writer who was born in 1972. In 2017, he marked the 25th anniversary of his writing career, even though for the first 15 years he was an archetypal example of failure. As a result, he planned to write a saga titled "Historia nieudaczności" [A History of Failure], but he even failed at that. Popularity (and a living from his writing) came to Wroński from his retro mystery series about Lt Maciejewski, beginning in 2007 with "Morderstwem pod cenzurą" [Censored Murder]. In 2014, his "Pogrom w przyszły wtorek" [Pogrom Next Tuesday] won all possible awards for Polish crime writers, including the High Calibre Prize. But he will still go down in the history of this honourable award as its longest and most-frequently nominated. The newest work in this series is "Czas Herkulesów" [Time of the Hercules] (2017), and for next year the writer is planning a collection of crime stories featuring its hero capping off his investigation. Apparently a decade-long string of successes has ruined the author's nerves.
Czytaj
Who Made Me Ill?!
Magazine / culture
Commissioner Maciejewski returns, this time for a criminal mystery involving the matter of an unexpected infection...
Czytaj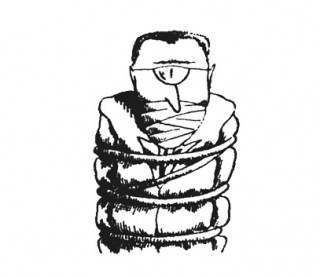 Trouble Suited Her
Magazine / culture
Upon arriving at the Europejski Hotel, Lieutenant Maciejewski is faced with a mystery involving forgotten state documents and the charms of a certain lady. A short crime story.