Agnieszka Wójcińska
is a member of the Rekolektyw collective of reporters, established in 2014. Alongside Agnieszka, the collective consists of seven other young Polish reporters: Katarzyna Brejwo, Urszula Jabłońska, Kaja Puto, Małgorzata Rejmer, Ziemowit Szczerek, Maciej Wasielewski and Mirosław Wlekły. Rekolektyw operates on a simple premise: a few reporters work on one topic independently from each other, filtering it through their personal styles and sensitivities. The end-product is a book that presents several different perspectives on one problem. In 2015, the collective released an anthology of non-fiction essays, titled "Mur. Dwanaście Kawałków o Berlinie" [The Wall: Twelve Stories About Berlin] (Czarne Publishing House in cooperation with the Foundation for Polish-German Cooperation), in which the association took a closer look at the Berlin landscape 25 years after the fall of the Berlin Wall. In May 2016, another collection was published, titled "Obrażenia. Pobici z Polską" [Abuse: Punching Poland] (Wielka Litera Publishing House). This time, their goal was to take a closer look at the problem of hate-speech in Poland, and to analyse reasons behind the worryingly common hostility of Poles towards the Other.
Czytaj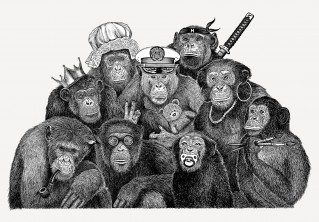 The Rise and Fall of a Chimpanzee Matriarchy
Magazine / science
Common chimpanzees usually live in patriarchal societies, yet at Warsaw Zoo a group of females began to lead the troop. Our correspondent tells the story of their ruthless rise to the top.
Czytaj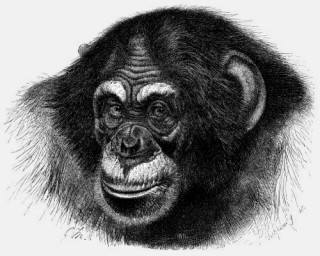 Mothers of Kings
The Secret Workings of Chimpanzee Politics
Magazine / science
Magdalena Braum, a primatologist and veterinarian in the Gombe Stream National Park in Tanzania, talks about how chimpanzees discovered politics long before humans.