Our correspondent's summary of last season's sporting highlights, from Senegalese wrestling to steroids ...
2019-05-20 00:00:00
sports
Our correspondent's summary of last season's sporting highlights, from Senegalese wrestling to steroids in steak.
Read in 13 minutes
The damaged president
Not long ago, Ineta Radēviča was the face of Latvian sport. Chosen three times as sportswoman of the year, a world runner-up and European champion in the long jump, she carried the flag at the London Olympics in 2012. She was so popular in Latvia that she was asked to pose for Playboy. Radēviča's achievements on the field helped her win election as head of Latvia's athletics association in 2017. But recently, her triumphs on the track have paled significantly. Moreover, her career as president ended when the International Olympic Committee (IOC) announced that during the 2012 games, Radēviča was taking the anabolic steroid oxandrolone. Once the formalities are completed, she will lose her fourth-place finish from London. She had missed the bronze medal by a centimetre; after the Games, she ended her career. The 37-year-old Radēviča explained on Instagram that she's always opposed doping, and would never knowingly take a banned substance. She said the problem was from several years ago, making it harder to defend herself, as she didn't keep all of her medical records. The Latvian was the fourth participant in the London long-jump final to be caught doping. The Turk Karin Melis Mey was barred for testosterone; later the fifth-place Belarusian Nastassia Mironchyk-Ivanova dropped out, as did the seventh-place Russian, Anna Klyashtornaya (both of whom were taking turinabol). It's not certain that this is the end, since the IOC is opening more of the refrigerators that hold samples from 2012. The Olympic authorities are starting to speed up – under their rules, the samples from London can only be tested until August 2020.
---
Clash of the titans
Yékini, Bombardier, Tyson: these are the stars of a sport played in only a single part of the world, but its popularity there exceeds even that of football. It's Senegalese wrestling, a traditional martial art practised by the Serers, who live in Senegal and part of The Gambia. The rules are simple. To win, you have to put your opponent on his back, make all four limbs touch the ground, or push him outside the sandbags that surround the ring. The result is determined by three judges. The fight doesn't last long, but it's preceded by ceremonies that start back in the home of the wrestler (they're supposed to ward off evil spirits), and end just before entry to the ring, when the wrestler performs a bàkk – a song about himself. Once young men competed for wives, to prove their manhood, or to entertain leaders. Today, Senegalese wrestling is riding the wave of rising interest in mixed martial arts around the world, and it's big business. Competitors train full-time, practising elements of judo, boxing and wrestling. Next to the best of them, the likes of Paul Bunyan would feel like weaklings. Serigne Ousmane Dia, also known as Bombardier, is 190-centimetres tall and weighs 150 kilograms; Tyson is 199 centimetres and 135 kilograms. The matches happen in football stadiums, are broadcast live on television, and are mobbed by sponsors. The best wrestlers make $200,000 per bout – a fortune in Senegal, where GDP per capita is $2700 a year. What's more, the stars are role models. Senegal's Sport Minister Matar Ba told CNN that when a top wrestler speaks, people listen to him.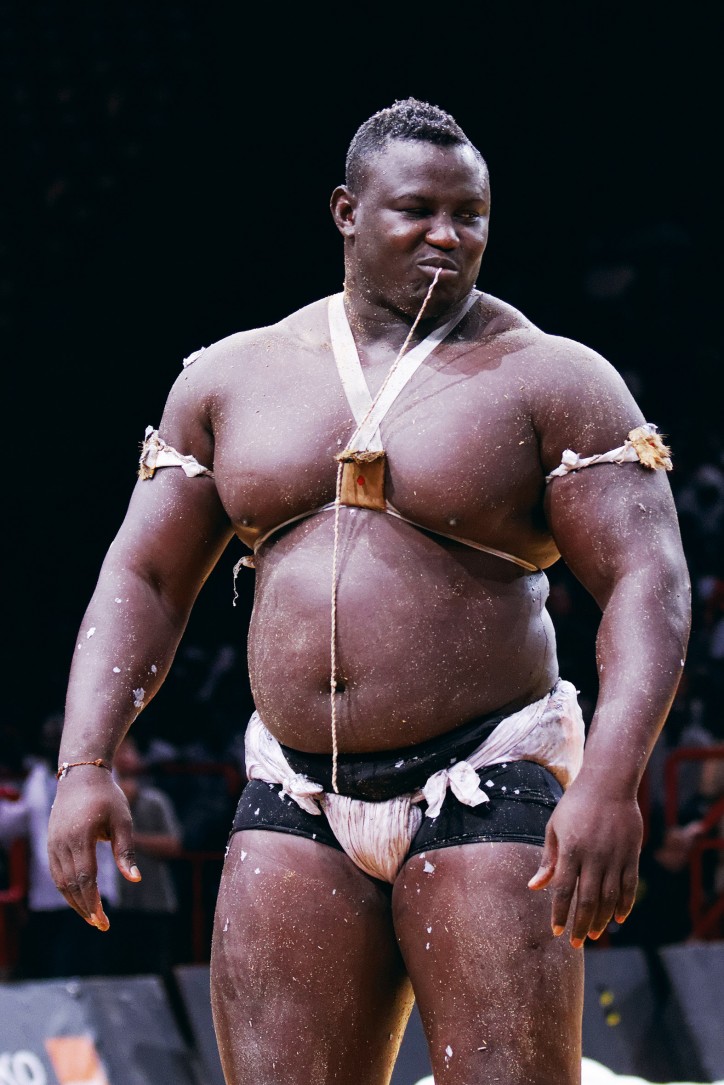 A Faroese flag at the Games
They have their own language, culture, history, football team. But Faroese athletes can't compete at the Olympics. Better said: they can, but only under the Danish flag. That situation is crazy, says Vágur-born swimmer Pál Joensen, an Olympian in 2012 and 2016. He was faced with the choice of giving up on the Olympics or competing for Denmark, a country that he doesn't consider himself a representative of. It's all the fault of the bureaucrats from the IOC, who ruled in 1996 that the organization can be joined only by independent countries that are recognized by the international community. They accepted the British Virgin Islands and Puerto Rico, which don't meet the criteria, but they shut the door on other countries, including the Faroes. Since 1948, this archipelago in the Norwegian Sea has been a self-governing island territory of Denmark. It has retained great autonomy, and is responsible for everything but foreign and defence policy. The rest, including sports, is managed by the Faroese themselves, which is why they want to see their flag at an Olympic stadium. The government has earmarked €55 million through 2025 to build stadiums, sport halls and swimming pools; it's also hired a PR agency to put pressure on the IOC. Jon Hestoy of the Faroese Olympic Committee says development of sport is a matter of national interest, supported by the government and by all political parties. The islanders have already won support from Iceland, Norway and Denmark. That's right: the Danes have nothing against the Faroe Islands competing independently in the games. Most likely also because for 70 years, only two competitors from the islands have made it onto the Danish Olympic team.
---
From the podium to the streets
Tamiru Demisse is 25 years old, experiences almost complete blindness, won Ethiopia's only medal at the 2016 Paralympics, and later ended up on the street in Rio de Janeiro. The runner says he's lost his previous life, but wants a new one. It all started during the Paralympic 1500m final. Demisse made it to the tape second, crossing his arms over his head. This gesture was a protest against the persecution of the Oromo people – Ethiopia's largest ethnic group – by then-Prime Minister Hailemariam Desalegn. A few months earlier, the Oromos had been protesting against government investments that led to logging and expulsions of farmers. Peaceful demonstrators were slaughtered by police. According to Human Rights Watch, at least 500 people were killed. In Rio, the first to protest – also by running to the finish line with crossed arms – was Feyisa Lilesa. The runner fled to the US, saying he'd be killed or imprisoned if he returned home. Demisse remained in Brazil, counting on receiving citizenship and going to the upcoming games in Tokyo with a new passport. But his request got stuck in the system – the process could take as long as four years, and he has nothing to live on. Since the Games, he's lived in a refugee centre, churches and homeless shelters, and only recently made it into a home for disabled athletes. Even though the situation in Ethiopia has changed with the arrival of a new government, Demisse says he wants to stay where he is and become a Brazilian. After two years in the US, Lilesa returned to Ethiopia and once again competes under the Ethiopian flag.
---
The homeless Games
"Stability is perhaps the most valuable currency of our times," IOC head Thomas Bach said recently, though it's clear that the ground is crumbling beneath his feet. The Olympics, which once brought prestige to cities, are today an unnecessary and very expensive product that nobody wants. This can be seen in the ongoing process of choosing the host for the 2026 Winter Olympics. First, Switzerland's Graubünden dropped out of the running after its residents opposed the idea in a referendum. Later – also following a vote – the idea of Innsbruck hosting for the third time in history also collapsed. The Norwegians thought about Telemark and Lillehammer, but in the end decided that they might try for the 2030 Games. Switzerland's Sion also dropped out after a referendum; Graz didn't even organize one. Sapporo said it would call the IOC back in a few years. Finally – once again in a referendum – the residents of Calgary also protested. This one was a very painful defeat. The city authorities had spent months trying to convince their citizens that they would keep costs to a minimum, not building any unnecessary facilities. So the only competitors left for 2026 are Stockholm, and a joint bid from Milan and Cortina d'Ampezzo. But there's no great enthusiasm in Sweden or Italy; neither candidate can get financial guarantees from its government. The IOC's problems are nothing new. The 2022 Winter Games will happen in Beijing, and in 2014 were held in Sochi – in two countries where the authorities don't make a habit of asking citizens for their opinion. But the Olympic authorities didn't want to give the Games to another dictatorship: Turkey's Erzurum wasn't even allowed to compete.
---
The return of the unbeatable brothers
They're separated by two minutes. On 29th April 1978, Mike Bryan was born first, followed a moment later by Bob. Later the twins formed, as they put it, a single organism. They slept in the same bed at home, and in the same room at university. As bachelors, they used a single laptop and email account, even borrowing each other's toothbrushes. By the time they reached 30, they claimed to have spent more than a week apart on just three occasions. In tennis, too, they started to play together, becoming the greatest doubles pair in history. It wasn't just that they understood each other better than their rivals, but also that they complemented each other perfectly: Mike is right-handed, and Bob is left-handed. The Bryans won 114 tournaments in all, including 16 Grand Slams. They remained at the top of the doubles rankings for 438 weeks. All of these records are unlikely to ever be broken. Last year, the brothers couldn't pump up their results any further – Bob hurt his hip in the spring, and didn't heal for the rest of the season. Mike had to look for a temporary replacement. While he won at Wimbledon and the US Open with Jack Sock, as soon as his brother was back on his feet they started playing together again. In fact, the Bryans still have a goal. The only pair to win four Grand Slams in a calendar year is Ken McGregor and Frank Sedgman, the Australians who beat all rivals in 1951. The Bryans got closest to this result in 2013, with victories in Australia, France and the UK, but they lost – on their favourite court! – in New York.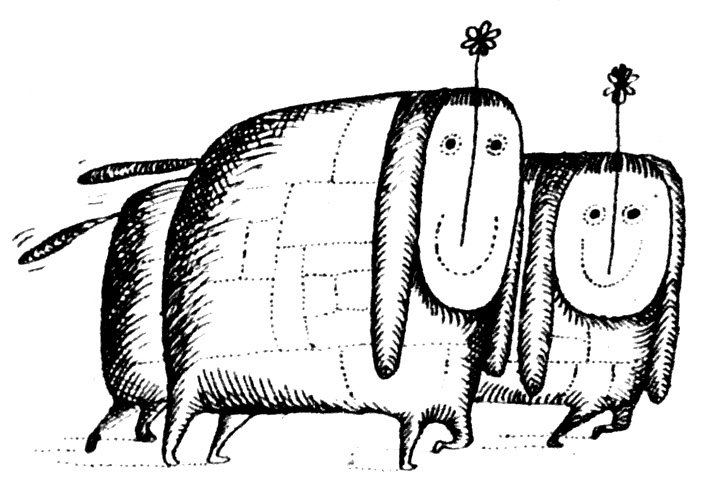 They'll be rigging kickabouts next
Thibault De Gendt, who investigates irregularities for the Belgian Football Association (FA), says it's a case that perfectly illustrates how match-rigging can happen at any level. A few months ago, members of Belgium's Under-16 girls team had the chance to sell a match for $150,000: after a training session, a stranger came up to three of them and offered each one $50,000 to throw the next match. They rejected the offer and informed the Belgian FA, who reported the incident to the police. The investigation is ongoing, so it's not known who the Belgians were going to play; the names of the players haven't been revealed either. The case is a small part of an ever-growing problem. Why? Because it's easier to earn money on illegal betting by influencing the result of a juniors match, followed by only a handful of people, than on a top-level Champions League spectacle. Corruption scandals at various levels have broken out recently in Greece, Ukraine and Albania, and Malta's league is said to be one of those most threatened by corruption. Recently, UEFA handed lifetime bans to two members of the Maltese Under-21 team for taking money ahead of matches with Montenegro and the Czech Republic in the European Under-21 Championship. A mysterious man acting on behalf of an Asian bookmaking gang offered money to a total of nine Maltese players for a 0:3 result with Montenegro, and any losing result with the Czechs. He only managed to persuade Kyle Cesare and Emanuel Briffa; the remaining players, who didn't take the bribes, reported the matter to the police.
---
Five-Star Grilled Chicken will knock you out
'TBE 50': that's the trademark Floyd Mayweather registered before his 50th career fight. It stands for 'The Best Ever'; the 50 indicates that Mayweather broke a record set by legendary heavyweight champion Rocky Marciano, who stepped out of the ring with a record of 49 wins, 0 losses and 0 draws. No fighter has finished his career with so many victories, alongside no losses or draws. Of course, Julio César Chávez achieved a record of 87-0-0, but he later started to stumble, retiring with a tally of 106-6-2. In 2017, Mayweather reached 50-0-0 and ended his career, but he only enjoyed the record for a short time. In August 2017, Wanheng Menayothin beat his record, and in November of the same year, he won his 52nd fight. The Thai fighter says he didn't even dream of this achievement when he was starting out. But there's no need to get carried away with comparisons to Mayweather. The American is seen as one of the best boxers in history; he was world champion in five weight categories, drew thousands of people to hotels and halls in Las Vegas and New York, and won $250 million for a single fight. Menayothin is 158-centimetres tall, weighs 47 kilograms, fights as a strawweight (the lowest category), and has never fought outside his home country. His nickname is the Giant Dwarf, but during his most important fights he uses the moniker Kaiyanghada, which literally means 'Five-Star Grilled Chicken'. It's part of his sponsorship deal with CP Chicken, Thailand's largest food producer.
---
Steak on steroids
Too much sex, pregnancy, a CIA conspiracy: these are just a few of the excuses given by athletes caught doping. So the recent explanation by Mexican racewalker Lupita González that banned clenbuterol made its way into her body through contaminated meat doesn't seem particularly original. But in this case, the situation is more complicated. Clenbuterol was once used to treat respiratory illnesses, but the side effects (palpitations, anxiety) mean that there are few places in the world where it can be given to humans. It's still used by bodybuilders though, because in large doses it helps to build muscle mass and burn fat. It can legally be given to animals to treat asthma; farmers – particularly in China and Mexico – stuff it into their cattle for its muscle-building properties. So an athlete chomping on a steak in Tijuana is just asking for trouble. When the Under-17 World Cup was held in Mexico in 2011, 100 footballers were found to have elevated levels of clenbuterol. A year later, five members of Mexico's national football team were caught, and just a few months ago, so was the boxer Saúl "Canelo" Álvarez. The problem is that there's no way to distinguish when a forbidden substance got into a competitor's body as part of a meal, and when it was taken consciously. As a result, Olympic triple jump medallist Will Claye said he exceeded the limit because of a trip to Mexico and avoided a punishment, while Estonian hockey player Marko Kettunen was disqualified for four years for the same offence.
---
Where only the US ever wins
Never before in any sport has there been a team that has so completely dominated its rivals, wrote Sports Illustrated about the US men's Olympic basketball team in Barcelona in 1992. It was the first time that professional players were allowed to compete, creating America's Dream Team. Michael Jordan, Magic Johnson, Larry Bird, and other stars (outstanding players also warmed the bench) from the world's greatest league went for the gold medal, crushing their rivals. The Americans' average margin of victory was 43.8 points; in the final they beat Croatia 117:85. But later, the times changed. Teams from South America and Europe manned up, and the NBA players started to win by lower spreads, even losing once (in Athens 2004, they barely won the bronze). But there's still one tournament where the Americans can't be beaten. In the five Under-17 championships that have been played since 2010, they haven't lost a game; during last year's competition, the US beat China by 78 points, and Croatia by 74. The situation at the Under-19 championships is different. There, the Americans have won just three of the last six tournaments. In 2011, they didn't even make it to the semi-finals, and in the last edition they took third place. That's because the US sends all its best players to the Under-17s, while often bringing second-stringers to the Under-19s. The best either have contracts with NBA clubs or are about to sign, and for them it no longer makes much sense to travel to a junior tournament.
Translated by Nathaniel Espino
A high five for "Przekrój"? Or maybe a ten? By supporting PRZEKRÓJ Foundation, you support humour, reliability and charm.
Choose your donation