In the face of ecological disaster, some people are taking a stand against destructive food practices. ...
2020-06-21 09:00:00
The greatest culinary movements in recent years have been triggered by the passion and enthusiasm of individuals.
Read in 8 minutes
Before we, the worshippers of Greta – who are out protesting in climate strikes and exchanging clothes and other items with our neighbours – began to wrap our food in beeswax paper and place it in bags made from old net curtains, and before veganism became fashionable, our civilization travelled the road from ancient cultivation and moderate distribution of goods through agricultural industrialization all the way to globalization. The resistance movement arose quite quickly, campaigning against factory-produced food, although in different places at various times. Recently it has gained strength in the face of the prospect of ecological disaster and the end of humanity.
While humanity's goal was to 'subdue the Earth', in order to 'rule over the fish of the sea and the birds of the air and every creature that crawls upon the earth', as the God of the Old Testament had instructed, at the same time a liberated thought was circling the world: that man is only one of the creatures living on Earth and that both man and the animals and all of nature have equal rights to a good life. Respect and love for nature have always found expression in our relationship with food and, together with the ongoing industrialization of the food industry, there were ever louder voices calling for a return to traditional methods, not just of how we feed ourselves, but also how we farm livestock and crops. The greatest culinary movements were typically triggered by the passions of single people. What drove them? "Nothing great was ever achieved without enthusiasm," said Ralph Waldo Emerson, the 19th-century American poet, orator and romantic (who in truth also said, "[men] are conservatives after dinner").
The breast, or another person
On 20th March 1986, just next to one of the most revered sites of Rome – the 18th-century Spanish Steps – and half an hour's walk from the Roman Forum, McDonald's opened a restaurant. A scandal erupted. This event made a deep impression on people who could not imagine having historical and cultural sites rubbing shoulders with hamburgers and Coca Cola in a plastic cup. One of the outraged people was the radio journalist and commentator, Carlo Petrini. Together with his friends, he protested publicly against the opening, and that was the start of a community movement that expressed its opposition to the growing dominance of the 'fast food, fast life' trend. The Slow Food Movement, which quickly became a formal organization, set itself the goal to 'defend the right to taste'.
Slow Food was set up officially on 9th November 1989 in Paris. Its manifesto was supported by delegates from Argentina, Austria, Brazil, Denmark, France, Germany, Hungary, Italy, Japan, Spain, Sweden, Switzerland, the US and Venezuela. The Slow Food name is a declaration – against fast food, against junk food and against the standardized products made by large corporations, often with genetically-modified ingredients. The principles of the movement are based on awareness of and respect for cultural diversity around the world; in cuisine, agriculture, live-stock management, traditions. Carlo Petrini says: "Eating together is natural for us. From the moment we are born, we look for the breast, another person." Slow Food protects tradition, human relationships and our right to simple pleasures.
From Podhale to the Alps
In cooperation with the city of Turin, the region of Piedmont and the Italian Ministry of Agriculture, Food and Forestry, every other year Slow Food organizes the Salone del Gusto, the most famous fair in the world for high quality, regional food. The fair showcases the diversity of food products from all continents, bringing together small-scale farmers and producers from around the world who follow the same principles of respect for wellness, cleanliness and integrity. The 12th edition of the Terra Madre Salone del Gusto took place in September 2018 (the next is planned for 8–12th October 2020). It was attended by more than 5000 delegates from 140 countries, with over 800 exhibitors, 300 Slow Food chapters and 500 Terra Madre communities. Representatives of the Targ Pietruszkowy from Krakrów, also attended, taking local products along, including oscypek (a specialist sheep cheese from southern Poland) and nasiona oleiste (oilseeds).
The slogan of the previous fair was 'Food for Change'. This encouraged visitors to take up one of three challenges: to prepare meals just from local ingredients, to give up eating meat, or to cut their volume of rubbish to zero. Of course, they could go for all three challenges at once.
In America, before Petrini's time, the architect of a culinary revolution, rather by chance, was Alice Waters. After studying in Provence and becoming delighted by French cuisine and the gastronomic culture, in 1971 Alice opened a tiny restaurant called Chez Panisse in Berkeley, California. She was 27 years old. There was no fixed menu in her restaurant and every day she cooked something different, using only local products of the highest quality. The menu underlined that the trout came from the Garrapata State Park and the vegetables from a particular farm and farmer. Waters had one more goal: she wanted to serve her guests dishes that used only locally grown, seasonal ingredients, but she also wanted to develop relationships with the producers and suppliers of these products. In this way, she was countering the mass-scale, processed, anonymous food already produced at the time in America. Today, when not just restaurants but every supermarket chain tries to persuade us, through their adverts depicting a smiling, moustachioed bloke on a tractor, that they 'know all their suppliers personally', the act of describing the origin of products on a menu seems to be a formality at best. Back in the 1970s it was pioneering and upset the existing order.
Crunchy and firm pickled cucumbers
In Poland, the Kręglicki family, among others, launched into similar activities in about 2010, when things like Maurer juices, shepherd Wojtek Komperda's bryndza (another type of sheep's cheese), herbs from Rutkowski of Maciejowice, straw-lain eggs and free range chickens from the Podlasie region, began to grace the table of their restaurant, Opasły Tom, on Foksal Street in Warsaw. The Kręglickis started the Targ Dobrego Jedzenia ('Good Food Fair') a couple of years later at their venue Forteca ('Little Fort'), together with one farming family, the Rutkowskis. Today, seven years on, several dozen producers come there every Wednesday. Here's a fragment of the promotional email Agnieszka Kręglicka sent to me in 2013: "Winter vegetables and various flavours of honey from Darek Krężlewicz's eco-certified farm; firm and crunchy pickled cucumbers; products from high welfare animals, fed without chemicals, including eggs, milk, cottage cheese, and farmhouse cold meats supplied by Jarek Herman from Racibory; fresh and smoked fish and fish products from Pan Sandacz (Mr Pike-perch); Kozi Dymek goats cheeses; and ravioli from Chianti will be fixtures of every market day. There will also regularly be new items. This week Radziwiłł macaroni made with 20 egg yolks from the Green-legged Partridge Hen to one kilogram of flour!"
That's how the local Polish slow food movement began. Late? If we compare it to America, in the 1970s slow food was still real and naturally available in many small Polish farms, in spite of the domination of state-owned and centralized farms under the communist regime. My grandmother, Eugenia, ran a small farm outside Nowy Sącz (southern Poland) for the family's needs and only used the village shop (which was open just twice a week) when she had to buy matches or a pencil; so, not very often. However, the connection between restaurateurs with producers is a recent phenomenon in Poland, and promoting these relationships only became fashionable in the last decade.
A cardboard restaurant, a plastic road
Our latest, postmodern, serious problem is waste, renewable resources and food waste. Statistically, a Polish person produces 315 kilograms of rubbish annually. Poland alone uses 3.5 million pieces of plastic packaging per year. Worldwide, 16,000 plastic bottles are produced every second. Each of them takes 100-1000 years to decompose.
Zero Waste Bistro is a pop-up that was set up in the heart of Manhattan, New York, during the 2018 NYCxDesign festival. The idea came from the Finnish Cultural Institute and the restaurant space was designed by Linda Bergroth and Harri Koskinen. All the materials used to make the restaurant were recycled. The furniture, cutlery and even the floor was made from recycled Tetra Pak, i.e. the material that milk cartons, for example, are made out of. That is why you can even find the odd barcode on the walls. In the restaurant, every piece of waste is segregated or re-used, and uneaten dishes go to food banks or animal shelters, while dirty water is filtered and used in the bathrooms and to wash the floors.
Another 'trash' restaurant was set up in Ambikapur, India. Here, plastic is a currency. For each kilogram of plastic, we get lunch; for half a kilo, breakfast. They serve typical local food: curry with rice and chickpeas or stuffed naan bread. The plastic their customers bring in is sold by the restaurant to recycling companies (who turn it into plastic granules, which are increasingly used in India to build roads).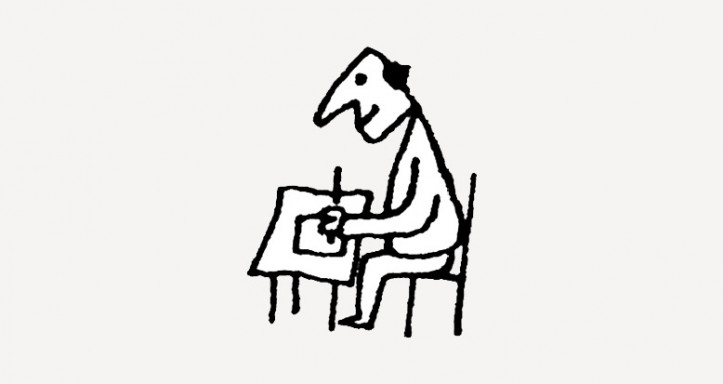 Eat it with the plate
The European Commission has decided that by 2021, some single-use plastics will disappear from EU countries: cutlery, plates, straws and cotton buds. Also, by 2025 member states will be required to limit packaging products for which there are no alternatives. This includes, among other things, plastic packaging for sandwiches, fruit, vegetables, puddings and ice-cream. The market is responding to the requirement, offering not only biodegradable, but also edible packaging. Suddenly it turns out that, if we want to, we can manage without plastic.
The Polish company Biotrem produces single-use plates, bowls and cutlery made from wheat bran without no artificial ingredients or additives. The production technology was developed by Jerzy Wysocki, who comes from a family whose tradition of milling stretches back to the start of the 20th century. I have seen people, with my own eyes, eating their plates after finishing the food served on it. These extraordinary dishes are also microwave- and oven-proof. They are also, by the by, exceptionally nice-looking.
Research is underway into packaging made from biodegradable polymer compounds, mainly polysaccharides and plant and animal proteins. The fillers used to connect them are natural materials, such as jute, sisal, wood flour, cork and cotton. This should produce decent-quality, edible packaging; thin films forming a cover over the surface of the product, which can also be used like foil to separate layers of food. Edible protein foils can be made from collagen, gelatine, casein, soy and ground nut proteins among other things, and polysaccharides from starch or pectin. A foil like this could carry anti-microbial substances, flavours, colours, vitamins or antioxidants, to improve the taste of the dish and even to supplement its nutritional value. "Don't forget to eat the box!", Mum will shout in the future at her children as they head off to school.
SCOBY is already on the market. This is organic, 'living' packaging; the invention of a Polish lady, Róża Janusz, a graduate of Poznań School of Form. SCOBY (the acronym for Symbiotic Culture Of Bacteria and Yeast) is an organic material, grown inside two weeks like an onion, in layers. It is not particularly difficult and needs neither light nor sterile conditions, nor even any advanced technology. The 'foil' forms from a so-called 'mushroom tea', known as kombucha, fed by agricultural waste. After use, the packaging can be thrown onto the compost heap or, quite simply, eaten. This young Polish lady's invention could revolutionize the packaging industry. And most fantastic of all, Róża is the daughter of the Rutkowski's – the same family that started the market at Forteca. Róża didn't fall far from the cabbage and kale; fed on good vegetables, her parents love and their ethical approach to the planet and food. And, of course, enthusiasm.
Translated from the Polish by Annie Jaroszewicz
A high five for "Przekrój"? Or maybe a ten? By supporting PRZEKRÓJ Foundation, you support humour, reliability and charm.
Choose your donation