On the north-eastern coast of Tenerife lies a small village. The community in Roque Bermejo have found ...
2021-09-28 09:00:00
Somos okupas – 'We are squatters'. These words welcome us in Roque Bermejo, a village on Tenerife's hardly accessible north-eastern coast. The members of this small community have found their own way of living in harmony.
Read in 16 minutes
My husband Andrzej and I believe in alternative lifestyles. We think that small societies are one of the best solutions to the economic and social challenges of our century: overpopulation, the climate crisis and the daily stress experienced by those who live in metropolises. For the past three years, we have been conducting research and working on building an intentional community in Poland. We did not suspect, however, that during our honeymoon we would witness the everyday life of one of the most interesting communities we have ever seen.
***
We set out too late. We decide to follow the trail even though we know we won't make it before dusk. We are in a village called Chamorga in north-eastern Tenerife. This is where asphalt ends and hiking trails begin, leading up into the Anaga mountains, an isolated and picturesque corner of the Canary Islands, with unique wildlife and slopes that slide right into the ocean. We are headed for the ruins of a farm; according to the map, it will take us two hours to get there. We even leave our wallets behind.
After an hour of hiking we reach the crumbling buildings, once inhabited by shepherds. Our only companions are the ubiquitous mountain goats. Another half hour of walking uphill and we find ourselves looking at the Faro de Anaga, a lighthouse that was erected in 1864 as the first building in the area. The ruins of Hacienda de Anaga can easily be seen from up here.
Only later will we find out that the hacienda once belonged to the noble Ossuna family from nearby La Laguna, and was up and running till the mid-20th century. Now this land belongs to the diocese of Tenerife. On our way down from the Faro de Anaga, we catch a bird's eye view of what is left of the hacienda: bits of stone outbuildings with caved-in roofs, outlined by the nearly invisible contour of terraced fields; a permanently-closed chapel and a few larger, abandoned buildings.
A short rest near the chapel. An old man is sitting on the concrete bench beside us. The sun is setting, and all three of us are looking at the horizon. After a few minutes the man leaves. Not another living soul around.
A few of the buildings on the shores beneath us seem occupied. A little further, in the middle of a desolate landscape, three older people are drinking tea, huddled around a garden table. We didn't find any information about the former hacienda being inhabited, but there are obvious traces of human presence here. And I don't mean tourists. What are these people doing in a place that is two hours away from the nearest village?
It's getting darker. A smiling, middle-aged man is climbing towards us along the coastline: "Is everything fine? Are you tired? Do you want to spend the night?" he asks in lieu of a welcome. We later find out his name is Lorenzo Trujillo Lugo, a carpenter by profession, and a practitioner of Vajrayāna Buddhism by faith. He is 56 years old, the youngest inhabitant of this place. "We don't have a dime," we loyally warn him. "Don't worry, why would you need money here?" Lorenzo soon welcomes us into his home, shares his dinner with us – and a story about this incredible place, too. As enthusiasts of alternative lifestyles and communities, we could not be in better hands. We already know that we have a long night ahead of us. The next day, we will have coffee with Lorenzo's neighbours at Abdulia's.
Every morning, Abdulia opens her bar, its walls decorated with old family photographs. She took over her father's business 60 years ago. Her relationship with this place has a longer history than her marriage, since she only married her husband 55 years ago. The decor is austere. In the photos, Abdulia's ancestors are caught posing in the docks, taking care of harbour matters. Apart from the photos, there is a counter top, a regular fridge and a selection of snacks on the shelves.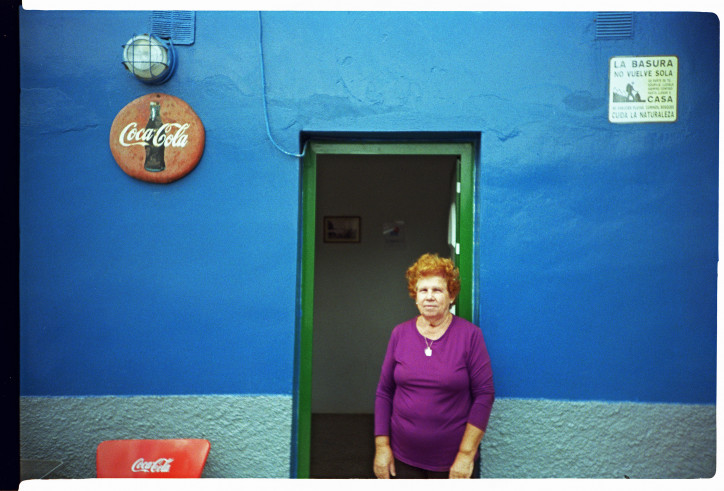 No more than several tourists visit the bar every day. Abdulia also serves coffee to the neighbours on a daily basis. Everyone checks in before they start their day: they exchange positive neighbour energy and the most recent gossip. Drinking coffee at Abdulia's means talking about the weather or the next incoming ship, or discussing how much frozen bread is left in everyone's refrigerators.
Roque Bermejo is one of the several villages in Parque Rural de Anaga, a wildlife reserve totalling more than 14,000 hectares. This small community lives on the old hacienda grounds and in the village below, which consists of a few houses and small, dollish harbour buildings adapted for everyday living. Abdulia's bar is among them. Roque Bermejo has a few permanent residents, and their number barely grows to a dozen in the summer season.
---
Maria Górz: Tell us something about the history of this region. How is it possible that a community formed here?
Lorenzo Trujillo Lugo: At the turn of the 19th century, the hacienda in Roque Bermejo and the neighbouring fields belonged to Manuel de Ossuna, a powerful landowner from La Laguna. The first outpost in the area was the lighthouse, Faro de Anaga, and the nearby buildings. It operates to this day. Some say that pirates and slave ships used to land on these shores, most probably because of the fresh water that flows in the Anaga mountains. The village in Roque Bermejo owes its existence to fresh water.
First there was a path that led to the lighthouse, then a harbour was built, so it was quite easy to settle down here. De Ossuna set up a large and prosperous farm with a mill, livestock, cereal and vegetable crops. When one of De Ossuna's sons became a priest, a chapel for celebrating mass was built near the shore. In his will, the son left the estate to the diocese. But not long after his death, the Church abandoned these grounds as well. The hacienda gradually fell into ruin until a hippie commune moved into the empty house next to the chapel in the seventies, and stayed there for the next 40 years.
Were they Spanish or foreigners?
They were hippies from abroad. In the seventies, Islanders didn't really become hippies, our culture wasn't that open. We'd all traditionally become farmers or fishers. Let's not forget we're talking about the end of Franco's dictatorship. Hippie movements did start appearing in those times, but they were represented by people from Germany, Sweden and the UK. These first hippies got old like everybody else and slowly started moving out.
Then came the eighties generation. So many new people. There were drugs, constant parties. Everything was possible, it was a lawless time. The old terraced fields turned out to be perfect campsites, and it stayed that way till 2010. By then, the grounds of the hacienda were thoroughly devastated. In the following years, a few new settlers appeared and started adapting the outbuildings for everyday use. My house used to be a cowshed, then it was refurbished by my brother Antonio, who lived here alone at that time.
Church representatives appeared about seven years ago. A priest assessed the situation, and after meeting with the new settlers, they decided we could stay. As residents, we take care of the plumbing: water would no longer be available in the area without our efforts. We even tried to conserve the traditional sewer system until it stopped functioning a few years back. We keep this place in good condition and the Church understood that we deserve to live here.
What's the everyday routine in your community? How many people live here, what do they have in common?
There were maybe 15 of us tonight, counting you, too. No more than 10 people are permanent residents. This place is completely cut off from the world. You've got to march through the mountains for an hour to get here, or come by ship. The little houses we saw in the harbour this morning used to be industrial buildings, the fishermen kept their equipment inside. All in all, there are a dozen buildings, and another five higher up, right here. The village is so small that you already know everyone.
Every family that lives here either helped or had to depend on the help of others at some point. That's how relationships are formed. We made a habit of meeting down there every morning, just to have coffee together, check on each other and make sure everyone is OK. In the afternoon I sometimes go back down once again, to sit around for a while and talk to my neighbours. And that's how it goes, one day after another. If you miss one meeting, it's clear something is wrong. We also support one another – the fisherman supplies the fish, the gardener shares his vegetables. I'm a handyman, so people call me when someone's window breaks down. I'm always available. You know, it's not really about Elias's or Paco's windows being broken, those are actually windows of mine as well, since their homes are mine, too, and vice versa.
Forming a community is necessary in this kind of place. If a society is this small, communal living becomes very easy. I believe that as human beings, we thrive on living in small groups. Groups in which everyone knows each other.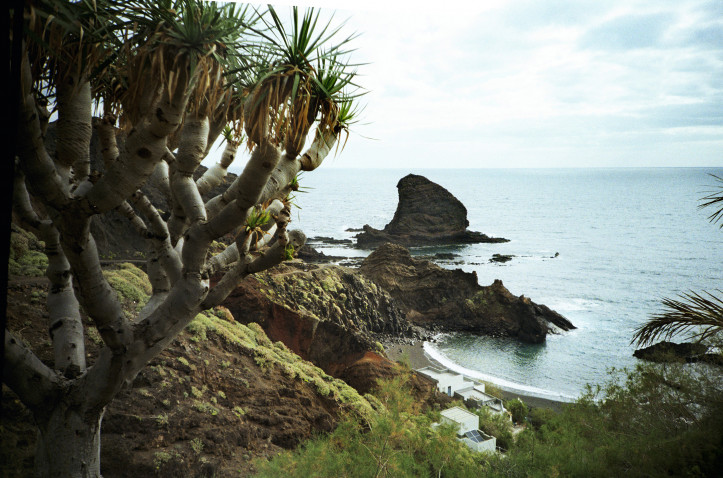 The atmosphere you describe becomes obvious if you move to the countryside. If you decide to spend a day in the city after that, you meet more people in a single day than you'd meet back home in one year.
And now imagine saying "Good morning!" to each and every one of them! At some point you realize that no-one is listening to you. You can't actually notice everyone in those kinds of crowds, and pay attention to the problems of everyone around you. There is a limit.
The situation is quite different in small groups: communities have the power to influence their individual members. Even if a single person feels bad, they can find solace in the group they are part of. So many people living in cities need help right now that it's become nearly impossible to schedule an appointment with a psychologist. Here, it's the other way around. Psychologists outnumber their patients! If you have a problem, the whole community comes to you, hugs you and tries to help, and your problem immediately becomes smaller.
That kind of co-existence has a very pragmatic aspect: mutual, everyday help.
Sure, that's the basic rule. But I think that always having someone around to listen to you is equally important, or even more important. Because of the time we have on our hands and the mutual intimacy we share, we really feel listened to every time. It's the exact opposite of feeling like a burden to someone.
The attention people can offer one another is a true treasure in our times. It is a rare commodity.
Notice how hard it is to expect attention from people who live in large agglomerations. It's like asking a bear to knit you a sweater. There are so many impulses in the city – noise, lights, colours, total information overload – that our first reaction is simply to cut them off and withdraw, whereas people's humanity becomes more apparent here.
Can you talk a bit about the meaning of your community to its immediate surroundings?
As a community, we are obviously responsible for the maintenance and conservation of the local human legacy. More importantly, however – from my point of view – we are guardians of history. Just like Abdulia, who shared a large piece of local history with you during our morning coffee. In the morning I also showed you a some rubber from a ship that sank off this coast 80 or 90 years ago. Roque Bermejo is an absolutely unique place. The Anaga mountain tops lie exceptionally close to the coastline, so three different ecosystems are thriving within three kilometres of Chamorga. Incredible natural and historical wealth, teeming with stories we pass on.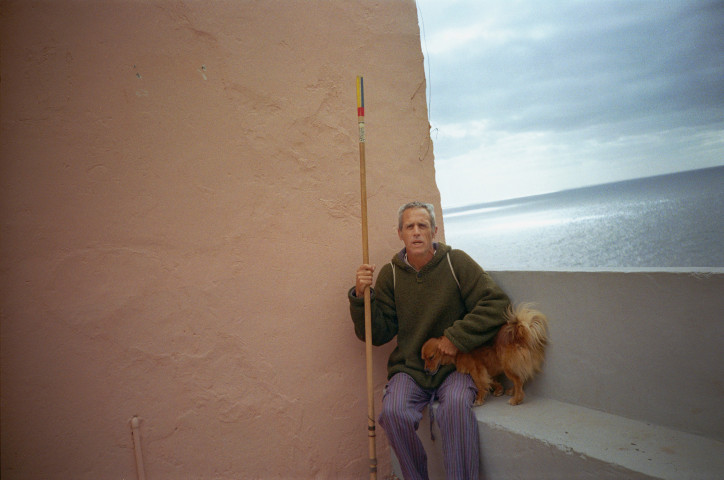 You showed us something that looked like a piece of garbage, but we found out that it's a historically significant artefact, just like the egg-shaped rocks we walk on are debris from the last volcanic eruption. You have also taught us to distinguish various goat species and different octopus fishing techniques. Without your stories we would not be able to understand the place we are currently living in, our gaze would continue to be superficial. What principles do you follow as residents of this region, and what is your role?
As residents, we are responsible for keeping this land clean and taking care of the garbage we produce. We also monitor what is happening on the hiking trails. We are the first to offer help in tough cases. This year a helicopter has already intervened twice, even yesterday a man had to be taken away by ship. We make sure that the region remains safe.
How did you, Lorenzo, end up here?
I'm an Islander, I come from here, from La Laguna. At some point in my life, I experienced a spiritual transformation. I started looking for a place to settle down, a place that would feel the most natural, somewhere to share my values. At first I started coming here to visit my brother. Antonio is the one who fixed up this house. After his death I simply moved in. Besides, it is a wonderful place. It's easy to fall in love with it [laughter].
What does choosing this kind of lifestyle depend on? Is it about attitude, character? Or maybe it was Buddhist practice in your case?
I've always had similar inclinations. I think it all started at a very young age, when I got used to watching plants and animals. My family kept goats, cows, chickens, rabbits. I was one of those Canarian children that would grab a bag and go looking for herbs in the mountains or wander away hunting for birds with their friends. I used to spend a lot of time alone, in silence. I discovered meditation is a similar experience. Between 1987 and 1993 I served in the military, and in those years there was a place called Ruta del Bakalao near Valencia, the chicest party place in Spain. Every Friday, the whole squad would go there. It was a luxury for me, because I could finally be all alone. I had time to hike and watch animals. That's why it came to me so naturally afterwards: being alone and exercising introspection in my spiritual practice. I had spent long hours simply experiencing nature.
When we observe other people, we immediately judge them. It's different with nature. When you look at an eagle, a pigeon or an ant, you stop interpreting and start waiting for what they will show you. Feelings of jealousy or pride disappear, you don't feel like you need to make an impression or draw comparisons. Our perception changes and the path we needed appears.
The only condition is that you really desire it, because not everyone is capable of leading a solitary existence here. I don't feel lonely, even though I live here all alone. First of all, I wouldn't want to live with someone, and second, my work as a Buddhist isn't only meant to influence me. Once you choose a solitary path, devoid of all the chaos, you start feeling a pure, authentic connection with other people. We laugh together, and when necessary, grow sad together. Mutual prejudice and comparisons disappear: assessing your worth, my worth…There is no rivalry, which is so common in the city. It often manifests itself in a subtle way, even when we go out for a beer with our friends. He got that position, she did that… Our mind is constantly churning.
My house is a meeting place for people of many cultures. People from all over the world cross paths on my porch, so to speak. The trail you came by yesterday offers the time needed to become more human. When travellers show up here, they already have new experiences inscribed into their bodies, and the problems that weighed them down a few hours before suddenly seem distant. The power of local nature soothes our souls.
What is the best thing about living here?
That living in harmony is a guarantee. Also, meeting other people: getting a chance to share, teach and become more attuned to one another. Feeling the mundane and ordinary aspects of life. An exceptionally pleasant experience. People enjoy the simplest things here, everything tastes different. For instance, we ate some pasta and it tasted like a dish from the best restaurant in the world. You learn to give and receive. To listen and to share yourself. You have the possibility of delving into yourself, and caring for yourself, too.
That's when you discover how easy it is to give, and how easy it is to give something up. You don't lose anything in the process, because you actually receive by bestowing. Experiencing the flow, the pureness and cyclicality of life is a great satisfaction for our soul. Modern education doesn't offer such experiences, because it's focused on the material aspects of life, whereas the mutual sharing we experience every day takes the edge off. Here, we create the right environment for this kind of lifestyle.
It requires discipline. Living in isolation doesn't mean you can forget about everything. You have to work out your own ways of maintaining balance. It's easy to give in to hedonism here. Life is effortless, new people come, young women appear. If you don't have the right attitude, it's easy to lose yourself in the fun. Being a hippie is one thing, but losing sense of reality is entirely another. That's why it's so important to maintain the right attitude.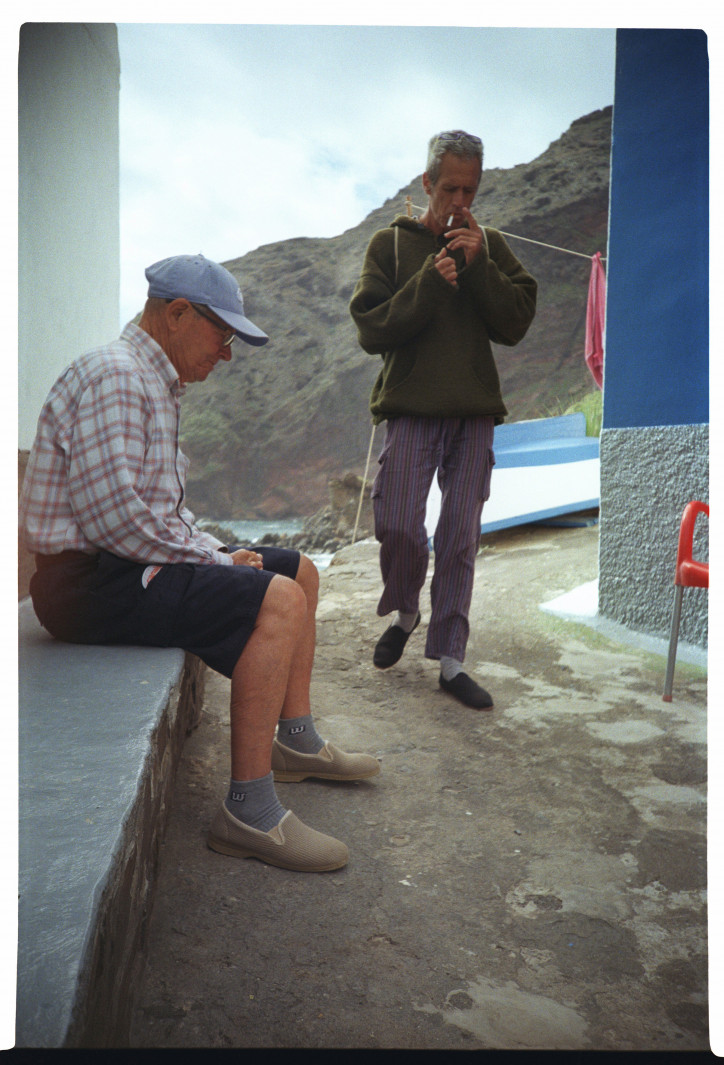 What challenges do you face here?
There is no such thing as a challenge for me. There are things to do, so I do them. I don't see them as challenges, but as an integral part of the life I chose. It's a question of perspective. If you make the conscious decision to give yourself up to the life you chose, everything that happens afterwards is not a challenge or an issue, it's your life.
I don't think in terms of challenges, because it would mean that there is a sort of pressure, that things should happen one way or the other. I don't live in Manhattan, where stores and pharmacies are on every corner, but in a secluded place in the mountains. So, if a problem appears, I have to face it. If my gas tank explodes while I'm cooking tomorrow, I have to know what to do. If a snake bites me during a walk, I can't allow myself to get scared. If someone drunk or suspicious suddenly appears in the area, I can't give in to fear. It's part of my life.
When I used to come down to the village before Antonio's death, I was never sure whether he'd be sitting at home, fishing or gone for a hike. I knew he was gravely ill and could pass away at any given moment. I had to consciously prepare myself for the lifestyle I have chosen.
Everyone experiences the pleasure of living. We meet, eat paella, and if there's a glass of wine to go with it, even better. It's much harder to survive tough times, when things don't fall into place, when no-one visits you. At the beginning of the pandemic, literally no-one came to the village. We even kept away from each other. Sometimes, when no-one comes our way because of heavy rainfall, even bread is impossible to get. You can't be afraid of that.
There are many things you have to wrap your mind around, whether you like it or not. If you don't come to terms with them, tough times await you.
Let's take a look at your community from a wider, global perspective. What can you offer to the world and humanity in our current historical moment? Especially in the context of the climate crisis, the pandemic and other ongoing challenges.
It seems that such a small community as Roque Bermejo can't do much, and yet it does a lot. We show everybody who visits us that an alternative, communal lifestyle is possible. Or rather, we try to remind them about it.
Almost all of my neighbours are over 70 years old. They aren't young people in their prime. And yet they have lived to become 70 and still spend their time together. One day someone catches an octopus, and on another someone goes fishing… We pass this on to people who come here from all around the world. Everyone departs feeling welcomed and cared for. A sense of security, like at home.
Maybe 2022 will be a community year, since the number two symbolizes dialogue, cooperation, balance. Is social change coming?
It's already happening. If there are people who want to share their lives with others and work for others, then more and more people go down the same path every day. It doesn't matter if they still are a minority.
But you have to feel it in your heart. I wouldn't recommend making similar choices if you are simply interested in living in the countryside. It's not about that at all. It's about living in deep harmony with everything that surrounds you, instead of cutting everything off, or bringing your prison, your boundaries, your country or your nation right here. I believe those are flawed ways of thinking about living in tune with nature.
Nature is organic, well-balanced, perfect in itself. If you don't let her in and refuse to harmonize with her, you will never feel the things we are talking about. What I mean is living with nature, not in nature or off nature.
Would you like to sum up somehow and offer a word of advice to those who are considering a communal lifestyle?
Living in accordance with nature requires respect and empathy. Truly exploring another human being or our natural environment generates respect for everything we already have. It is important to feel enough courage and compassion when choosing this lifestyle, so that our deeds rest upon a willingness to help, share, and look for the best solutions. Such choices will always go a long way.
There is no battle to win, but there is a life to live. I'd like to encourage all those who feel they want to try – don't hesitate, and make it happen. Consciously, carefully. Enjoy life, contributing the best way you can to everything you do, from preparing food and growing potatoes to eating a banana. You can taste life in all of its ordinary moments, and savour feeling free from you worries and fears. Worries and fears are like a potato field: if you cultivate the fear inside you, you can be sure it will multiply, just like potatoes do. Be careful what you grow. Most importantly: let us act with love and compassion towards all living creatures, with respect towards nature. There already are people who live like this and there is a place for them.
Parts of this interview have been edited and condensed for clarity and brevity.
Translated from the Polish by Joanna Piechura
If you like reading our authors and would like to have a positive impact on the quality of journalism in the 'New East', please support PRZEKRÓJ Foundation.
Choose your donation