Our correspondent's summary of last season's sporting highlights, from doping in bridge to the sport ...
2019-06-17 10:00:00
sports
Read in 12 minutes
Our correspondent's summary of last season's sporting highlights, from doping in bridge to the sport of fire-fighting.
Ultramarathon to Hell
"Why did I do it? Because it can be done," Krzysztof Dołęgowski said a few years ago after finishing the Marathon des Sables, said to be the world's most difficult and demanding ultramarathon. "Because I won't die, even if there's hellish heat. Emil Zátopek [a four-time Olympic champion], said he doesn't have talent, so he runs however he can. I don't have a talent for running fast either, but I have one for running till I collapse." Runners in the event have to cover 250 kilometres in six days; the route changes every year, but it always passes through the Moroccan part of the Sahara. The longest segment of this year's race was 81 kilometres; the shortest was 15.5 kilometres. Participants pass through sand dunes in heat reaching 50°C, carrying eight-kilogram rucksacks. For a $5000 entry fee, the organizers ensure space to sleep in tents, medical care, 10 litres of water a day, and insurance that includes repatriation of remains. You have to bring your own clothing, food, venom extractor pump and other essentials. The organizers also ensure cleanliness: each water bottle that a runner receives is marked with their number, and they can be thrown out only in designated containers. If the judges find a bottle anywhere else, the runner receives a 30-minute penalty. That's a lot: the victor in 2018, Rachid El Morabity, broke the tape after 19 hours and 35 minutes, just 26 minutes ahead of the No. 2 finisher, his brother Mohamed El Morabity. A total of 934 runners completed the race last year. The first race, in 1986, featured 23 competitors.
The eel who swam from the river to the games
"Every TV channel showed my race, including CNN. What happened in Sydney changed my life," says Éric Moussambani, today 41 years old. In 2000, the swimmer from Equatorial Guinea wrote a new chapter in the history of the Olympic Games. He had started to train a few months earlier, in a river. He had no trainer; the local fisherman gave him advice. Later, he moved to a 12-metre pool in a hotel in Malabo, which he could use for an hour a day, three times a week. He qualified for the Olympics thanks to a wild card: the organizers reserve a handful of spots for competitors from countries with no swimming tradition. Moussambani had never heard of Sydney before; when he made it to the facility in Australia, he was shocked by the giant 50-metre pool. In the 100m freestyle heats, he clocked in at 1:52:72. That was slower than anybody else in the history of the games; the best swimmer over the same distance in Sydney, Pieter van den Hoogenband, made it in 48.64 seconds. Moussambani's time didn't allow him to advance, of course, but he still came out of the pool as a victor. First, because he didn't drown, which was a significant accomplishment; he was accompanied the whole time by a lifeguard with a pole. Second, because he won the race – the other swimmers were disqualified for a false start. Third, he restored faith in the idea that the Olympics aren't just for superheroes. The media called him "Eric the Eel," and he was hailed as the hero of the games. Today, Moussambani is the head of Equatorial Guinea's swimming federation and an honoured guest at swimming tournaments.
World doping champion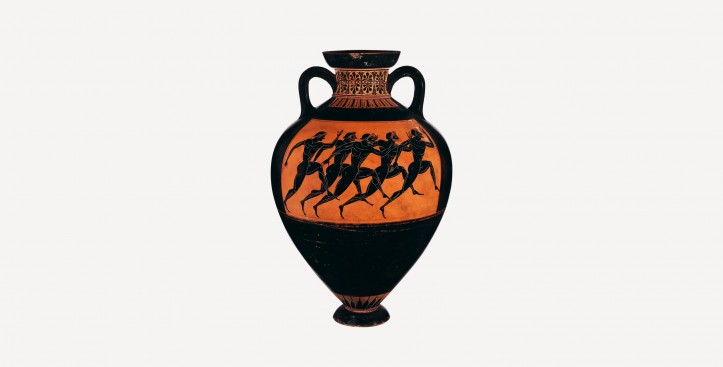 Maybe someday someone will beat her, but it will be very tough. It's not even that weightlifter Cristina Iovu was caught doping three times, but that each time she was representing a different country. Iovu was born 27 years ago in Chișinău, winning a bronze for Moldova at London 2012 in the 53kg category. A year later she became an Azeri. Not for free, of course; the oil-rich country is trying to take a shortcut to sporting success, buying up medal candidates. For a change of citizenship, the country offers hundreds of thousands of dollars, a luxurious apartment and a car. Initially the investment seemed successful. At the world championships in Wrocław in 2013, Iovu won silver. Later it turned out that she had been taking steroids. She had to give back the medal, and was banned for two years. After she had served her penalty, Azerbaijan wanted nothing more to do with her (probably because it also had to pay a $500,000 fine because of her actions). So Iovu took advantage of her family roots and became a Romanian. She won gold for that country at the European Championships in 2016, but a few months later, her past caught up with her. The anti-doping authorities re-checked her sample from London, and it turned out that Iovu had gone to those games on steroids. She lost her medal again, but this time, for procedural reasons, she avoided disqualification. In the autumn, still in a Romanian uniform, she took fourth place at the World Championships, but a few weeks later she was caught for a third time. She's now facing a lifetime ban from the sport.
Jo doesn't want to stop
When she made her Olympic debut, the Stanford University doctoral students Larry Page and Sergey Brin were trying to sell their unlikely browser with a double-o in its name for $1 million. (They would later drop the price to $750,000, but found no takers.) At the time, Jo Pavey was 27 years old, and at the Sydney Olympics she took 12th place in the 5000m run. Today, the Brit is approaching her 46th birthday, and is dreaming of participating in next year's games in Tokyo. "I've forgot how old I am," she says. "It's a difficult ask, I'm totally aware of that, but something that's fun to try. I love the ups and downs of the journey." She started with the 1500m and 3000m events, later focusing on longer distances. Her determination is undeniable, because she achieved her greatest success at an age where most female runners have already finished their careers. When she won the 10,000m at the European championships in Zurich in 2014, she was 40 years and 325 days old, making her the continent's oldest women's athletic champion ever. 10 months earlier, she had given birth to her second child. The only obstacle to her trip to Japan seems to be health; injuries made her miss the last World and European Championships. She first plans to qualify for the 10,000m during the September World Championships in Doha. If she makes it to Tokyo, she'll get close to record-holder Merlene Ottey, the sprinter who participated in seven games (1980–2004). The all-time record holder is Canadian equestrian athlete Ian Millar, who took part in 10 Olympics (starting in 1972 and competing, with interruptions, until 2012).
The only lantern of its kind
There's no such race in any other sport. In all the others, from weightlifting to tennis to chess, the point is to come in first. But in the Tour de France (which this year began on 6th July), there are cyclists who want to finish last. And it's been that way for almost 100 years. Not long after World War I, French newspapers started to describe the last rider of the general classification as "the red lantern" (like on the end of a train), and it later turned out that coming in last brought fame and invitations to the well-paid street races that follow the Tour. So cyclists started to compete for last place. It's not easy – you shouldn't ride too fast, (or you'll end up overtaking someone), but you can't ride too slowly, either. Those who don't make it under the time limit for each stage are disqualified. The golden age of the fight for the red lantern was in the late 1970s and early 1980s, when Gerhard Schönbacher and Philippe Tesnière became media stars, talking for three weeks about how they were trying to ride as slowly as they could. In the end the rivalry faded, but a year ago Lawson Craddock breathed new life into it. The American suffered a crash on the first stage, making it to the finish line covered in blood and with a broken shoulder. He had no chance of a good result; the peak of what was possible was just to finish. So he announced that after each stage, he'd contribute $100 to rebuild a velodrome in Houston that had been destroyed by Hurricane Harvey. "It's been three weeks of pain," Craddock said at the finish line in Paris. He was 4.5 hours behind winner Geraint Thomas.
Bridge is no different
Everybody knows that the best footballers (beginning with Cristiano Ronaldo and Leo Messi) cheat on their taxes. We know that doped-up athletes have won the Tour de France and stood on the podium at the Olympics. But it's somewhat surprising that both of these plagues have also entered the world of bridge. Since 2012, Norwegian-born Geir Helgemo has been representing Monaco. He's supposedly the best bridge player today, with three world championships to his name. Last year, he was sentenced to 14 years in prison (reduced to six on appeal) and a fine of €29,000 for tax evasion. Helgemo decided that since he officially lived in Monaco, he didn't need to give the Norwegian tax authorities a penny. But according to the rules, he should have declared €777,000 in income. Meanwhile, this spring the 49-year-old player was sanctioned by the world bridge authorities after clomiphene and synthetic testosterone were found in his blood. Both substances are considered doping agents. Helgemo was disqualified for a year, and lost the title of world champion. But it's debatable whether the stuff helped him in any way. Clomiphene is used to treat infertility in women, and testosterone helps rapidly increase mass and strength. There is, in fact, research that proves a low level of this hormone reduces cognitive function and is responsible for a drop in self-confidence. But when another research group started to give testosterone to older men, it didn't find any effect on the ability to concentrate. What Helgemo was up to, no one knows; he fell silent after the test results were announced.
Competitive fire-fighting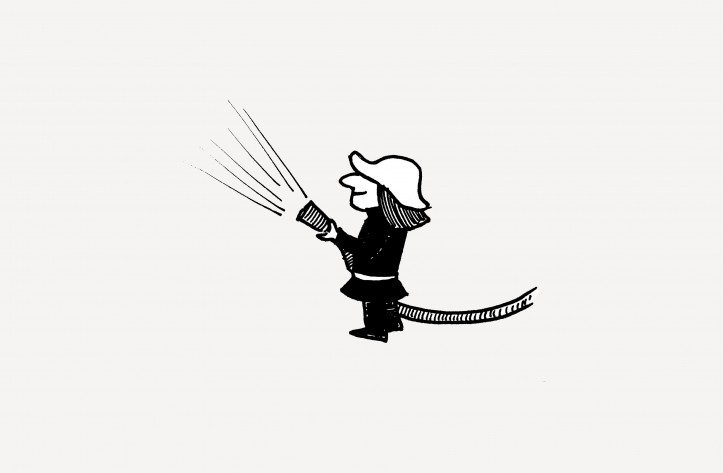 If it weren't for the Russians, the sport of fire-fighting might not exist at all. They're the ones who, before World War II, organized the first competitions for fire-fighters in the NKVD. They also started the first national fire-fighting sport league; Moscow is the headquarters of an international federation bringing together 23 countries, from South Korea through Poland to Senegal. At the world championships (the next ones will be held in Saratov in September), fire-fighters compete in four areas. The obstacle course is 100-metres long, including a two-metre wall and an eight-metre balance beam. The competitor runs with two pieces of hose, which they have to connect, and then connect one end to a hydrant, and the other to a nozzle. In the 4x100 relay, the first fire-fighter has to get over a 2.5 metre house, the second a wall, the third a balance beam, and the fourth has to put out a flaming liquid using a powder extinguisher. Instead of an athlete's baton, the racers hand each other a nozzle. In the climbing event, the fire-fighter runs up to a wall and attaches a 4.2-metre ladder to a first-floor windowsill. Once they're up there, they climb to the second floor, then the third. In the 'combat fire-fighting exercise', the goal is to connect a hose to a motorized pump, and then to fill two containers through a small opening. The sport of fire-fighting is now its own discipline – competitors use sport versions of hoses, helmets, nozzles, etc. that are different from those used in everyday life.
Championship chaos
Not long after the most recent issue of "Przekrój" was published, the best African footballers started to compete in the continental championship. But it wasn't a sure thing. Five years ago, Cameroon was chosen to organize the 2019 Africa Cup of Nations. The country started preparations with a bang. In Yaoundé, it planned to build the 60,000-seat Paul Biya stadium, named after the President and former Prime Minister who has ruled the country for 44 years. But the closer the event got, the clearer it became that the tournament couldn't be held in this country. First, Cameroon wasn't delivering stadiums, hotels, roads, etc. on time. Second, it couldn't ensure participants' security, because in the north of the country the Islamic terrorist group Boko Haram have de facto taken power. Cameroon lost its hosting of the tournament in December, and a month later a new host was chosen. Egypt won, but its rival South Africa said the voting was rigged. And there's something to that. Since the 2010 World Cup, South Africa has boasted the best infrastructure on the continent, and Egypt was inviting fans to decades-old, crumbling stadiums. But the real problems started when the African football authorities decided to compensate Cameroon for its years of preparation, choosing it as host of the 2021 championships. Earlier, the organizer was to be Côte d'Ivoire. Thanks to the domino effect, that country won the 2023 event instead of Guinea, which will host the footballers in 2025. But the Ivorians didn't like the change, and started to threaten a lawsuit. Cameroon and the African football authorities placated them with money. That calmed things down.
Ichō will be a legend
Not too long ago, this was just the story of the greatest female wrestler of all time. Kaori Ichō won the World Championships 10 times, alongside four Olympic golds (she started in the 63kg category and today wrestles at 58kg.) She's the only woman in history to bring home gold medals from four consecutive Olympics. In 2003–2016 she had 189 matches and didn't lose a single one (in the end she fell to the Mongolian Pürevdorjiin Orkhon, but in a second-tier tournament). In a word: Ichō is to wrestling what Usain Bolt is to sprinting and Michael Phelps is to swimming. And maybe even more. Because after the Rio Games in 2016, it turned out that her victories cost her more than anyone could have suspected. For years, the wrestler was harassed by Kazuhito Sakae, development director of the Japanese Wrestling Federation. The 59-year-old administrator and trainer couldn't bear it that Ichō didn't listen to his dictates. After the 2008 Games, he wanted her to train in Nagoya, while she preferred to move to Tokyo. Later he wanted to be her trainer, but she preferred the coach who had led her to her greatest successes. Sakae insulted them during training, and in 2010, for no reason, didn't take Ichō to the Asian Games, later expelling the Japanese team from the training centre. In the end, somebody (it's not known who) informed the federation authorities about this situation, and after a brief investigation it threw the harasser out. Meanwhile, the 35-year-old Ichō announced that she'd try for a fourth Olympic gold. If she manages, it will be one of the most spectacular stories of the Tokyo games.
The sad autumn of the champion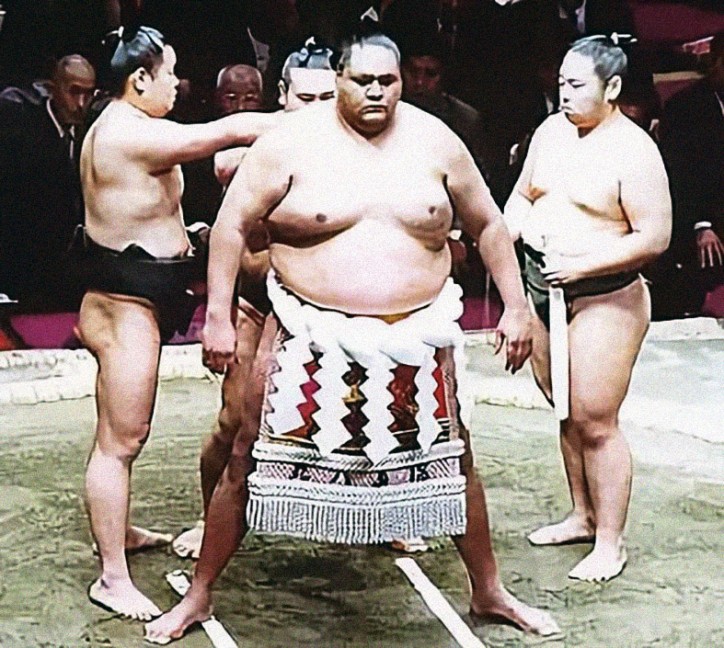 If at the beginning of the 1990s, while surfing satellite television channels, you stumbled across sumo, you'd remember him. Akebono Tarō was 203-centimetres tall and weighed 233 kilograms. He was one of the tallest, heaviest and most effective sumo wrestlers in history. He was born in Hawaii as Chadwick Haheo Rowan, and got interested in sumo by seeing it on television. He was talent-spotted by Hawaiian-born former wrestler Takamiyama Daigorō. Rowan moved to Japan, taking on the name Akebono (meaning 'dawn' in Japanese), and started to barge his way into a world that for centuries had been reserved exclusively for the Japanese (the first mentions of sumo date to the 8th century). Until today, only 72 wrestlers have won the title of yokozuna, or great master. That's the highest rank in the discipline, awarded not only for sporting achievements. A yokozuna must also be an example, on the field of battle and off. Akebono was the first great master from outside Japan. For several years, he dominated sumo, getting Americans interested in the arcane sport. The problems began when his health failed, and he ended his career in 2001 after yet another knee injury. But Akebono quickly returned to fighting, bringing his fame to kickboxing and MMA. He ended up in pro wrestling – fake matches that are all about spectacle. Two years ago, not long after his 50th birthday, he turned out to be suffering from severe heart failure. Akebono spent two weeks in a coma, lost about 60 kilograms and is still confined to a wheelchair. Yet he still maintains that he wants to return to the ring.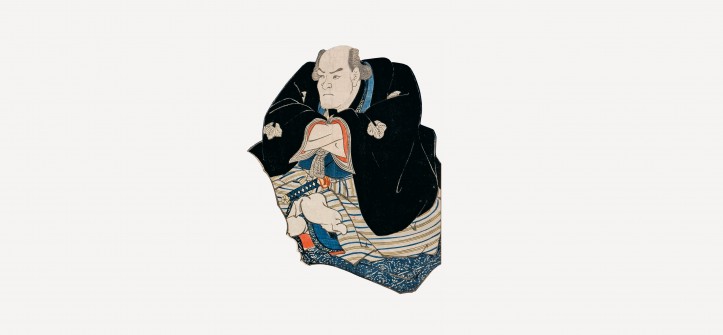 Translated by Nathaniel Espino
A high five for "Przekrój"? Or maybe a ten? By supporting PRZEKRÓJ Foundation, you support humour, reliability and charm.
Choose your donation