The youngest among us can be heroes too, as the stories of these five children who fought for justice ...
2020-05-06 09:00:00
You do not need to be old enough to vote in order to be able to love with all your heart. On the following pages, Agata Kasprolewicz passionately recounts the stories of fearless children, while Igor Kubik provides affectionate artwork.
Read in 7 minutes
More than one sky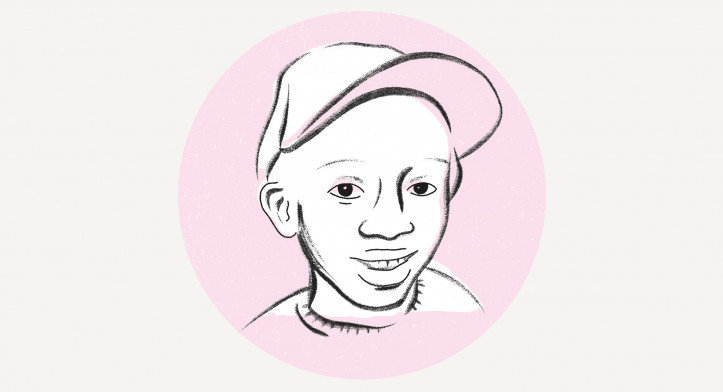 Nkosi Johnson
"Is Nkosi still alive?" Nelson Mandela would ask every time he returned from travelling abroad. And eventually, on 1st June 2001, 12-year-old Nkosi Johnson did die. Then, the only question asked was why he had to die so quickly. During his short life, this poor child born with HIV experienced exclusion and distress. After Nkosi's death, his spectacular funeral was attended by journalists from around the world, and the then president of Zambia, Kenneth Kaunda, was among the mourners.
The world first heard about Nkosi Johnson in 1997 when, because of HIV, he was refused a place at primary school. His adoptive mother Gail Johnson unleashed a media storm, which led to the adoption in South Africa of a new anti-discrimination law prohibiting children from being excluded from school on the basis of their health status. Nkosi, then eight years old, could finally begin education.
This was in a country where 200 children with HIV were born every day; where some women who publicly disclosed having AIDS were stoned to death. They had no care or medicines. No-one talked about this publicly, and people died in silence.
Nkosi Johnson and his mother Gail broke this silence by opening a shelter for mothers and children with HIV, Nkosi Haven, bringing help and hope to thousands of sufferers. A year before his death, the boy uttered words that had never been spoken in South Africa before: "Care for us and accept us – we are all human beings. We are normal. We have hands. We have feet. We can walk, we can talk, we have needs just like everyone else – don't be afraid of us – we are all the same!" The image of the frail boy with a heavy suit on his bony shoulders, looking at the guests of the international conference on AIDS in Durban with unnaturally big eyes, has gone down in history. For many, he is a symbol of the wickedness of the AIDS era in South Africa – just as the photo of the body of Hector Pieterson, a 13-year-old shot by police during the uprising of black students from Soweto, fighting against the dictatorship of the whites, became a symbol of the cruelty of the apartheid era.
Nkosi Haven is still helping mothers and children with HIV and – what is perhaps Nkosi's greatest achievement – it is no longer the only such place in South Africa.
Freedom for everyone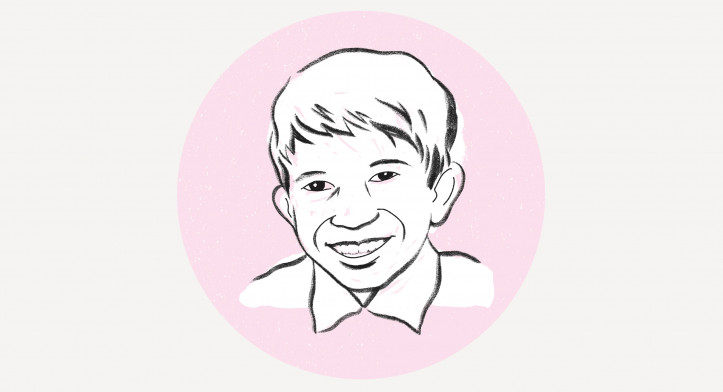 Iqbal Masih
His older brother's wedding was the end of Iqbal's childhood. The tradition of boisterous weddings in Pakistan applies to everyone, including the poor, to whom the boy's father, Saif Masih, belonged. He was too poor for any bank to give him a loan. He turned to a carpet factory owner for help, and the latter gladly agreed. The creditor, however, had to secure the debt, and Saif's only property were his children. So at the age of four, Iqbal became a slave. He was required to work as a carpet weaver until the debt – 600 rupees, or less than $6 – was paid off. 600 rupees equalled six years of Iqbal's captivity, and finally his death at the age of 12.
The carpet factory where Iqbal slaved away was no different from other places in Pakistan where millions of children work. Wake up at four in the morning and work until the evening in a musty room housing 20 looms. There was never enough air, because all the windows had to be shut for fear of wool-eating insects.
Years passed. Although Iqbal laboured from dawn till dusk, the debt continued to increase because of rising interest. The boy was 10 years old when he heard a man from the Bonded Labour Liberation Front speak. He learned that the Supreme Court of Pakistan had ruled that forced child labour was against the law. He escaped to the nearest police station, but officers drove him straight back to the factory. Ehsan Ullah Khan, leader of the Bonded Labour Liberation Front, helped Iqbal escape for the second time. This time he succeeded.
Iqbal decided to share his freedom with others. As an activist of the Bonded Labour Liberation Front, he contributed to the release of 3000 children. When he was 11, he received the Reebok Human Rights Award in Boston and said: "I am one of those millions of children who are suffering in Pakistan through bonded labour and child labour, but I am lucky that due to the efforts of Bonded Labour Liberation Front (BLLF), I go out in freedom and I am standing in front of you here today. After my freedom, I joined BLLF School and I am studying in that school now. For us slave children, Ehsan Ullah Khan and BLLF have done the same work that Abraham Lincoln did for the slaves of America. Today, you are free and I am free too." A year later, he was shot near his home, probably on the orders of the 'carpet mafia'. This was a cruel end to the life of boy who won freedom for thousands of children and gave millions hope for a better fate.
The power of teenage solidarity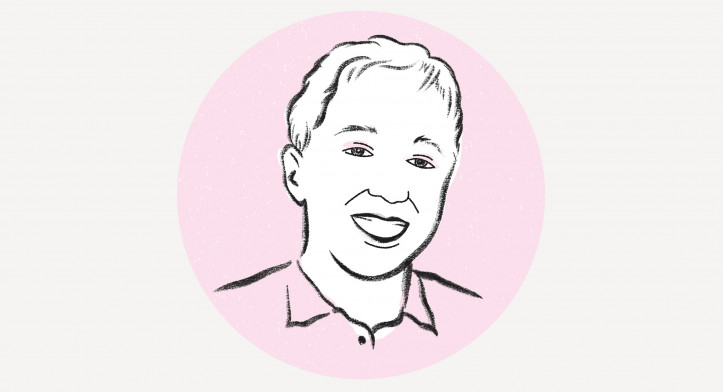 Craig Kielburger
Over 10,000 kilometres from where Iqbal was killed, another 12-year-old picked up the Toronto Star newspaper looking for his favourite comic strip. A front-page headline about a murdered Pakistani boy caught his attention. They were the same age, but otherwise they did not have anything in common. Many years later, Craig recalled that at first he was intrigued by the black-and-white photo of a smiling teenager with a triumphantly raised fist. When he read that the boy had become a prisoner at the age of four, he felt anger.
The next day he went to school, told his classmates about Iqbal and asked: "Who wants to help?" This is how the group of '12 Twelve-year-olds' was created. One year later, with the help of Marc, Craig's older brother, it was transformed into the Free the Children foundation, soon becoming one of the largest organizations helping children get out of the vicious circle of poverty.
Iqbal would be 38 this year, but he will always remain a 12-year-old boy. Craig has continued his work for over 26 years. In an article published a few years ago in the Canadian Globe and Mail, Craig recalled the story of his grandfather who came to Canada from Romania just before the outbreak of World War II. To buy a ticket for the journey, he had to borrow money. Until this day, his grandson Craig repays the debt for the ticket to the world of prosperity, helping children from the poorest corners of the world.
Right to education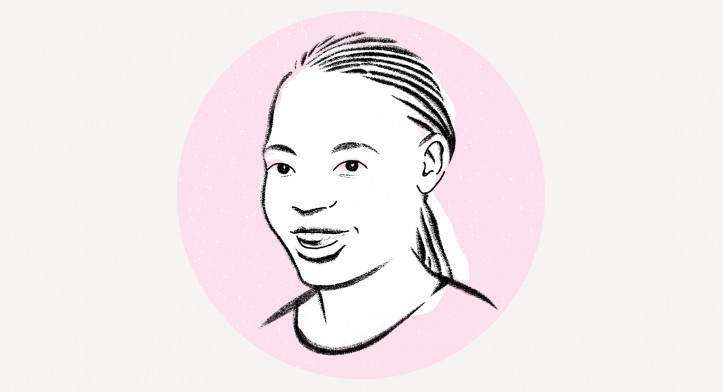 Thandiwe Chama
AIDS was raging throughout the African continent, taking its tragic toll. It also reached Zambia and devastated the school in which eight-year-old Thandiwe was studying. In one year, so many teachers died that the school had to be closed. For children who grew up in poor districts, and especially for girls, it meant the end of education. Thandiwe refused to let AIDS destroy her future.
She organized a group of 60 students and began a child protest against violation of the right to education. The children marched to another school, demanding room in the classroom. They were all admitted. It was a great success of a group of young Zambians who showed that they knew their rights and would not let them be taken away.
Thandiwe dreamt of a future without HIV. She believed that the process of healing the world begins with children and the most effective remedy is knowledge. She gathered friends and organized talks about AIDS in churches and other public places. She did not give up in the fight for the right to education for everyone. At 16, she received the International Children's Peace Prize and her voice began to be heard worldwide. She graduated from high school with the support of the KidsRights foundation. Today, she is 29 and still fighting for children's right to education to be recognized among the inalienable human rights.
Gutenberg of the blind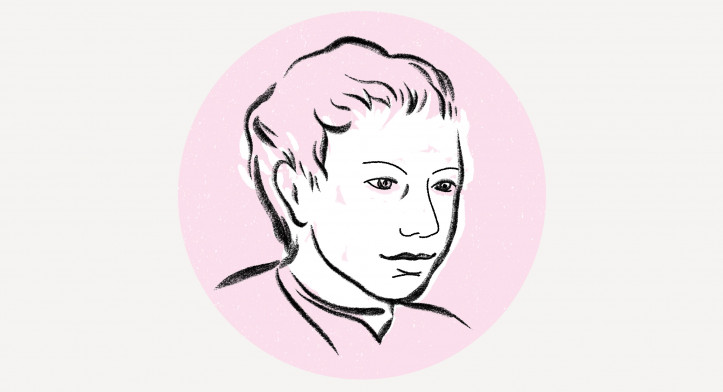 Louis Braille
His father's workshop was a magical place for three-year-old Louis. The boy loved to watch saddles and harnesses being made. Who knows, maybe he would have followed his father's footsteps, a recognized craftsman, if on that unlucky day he didn't stick an awl into his eye while playing. Treatments with lavender water only made the situation worse – the infection passed to the other eye and the boy lost sight in both. Many years later, ironically enough, the awl that took his sight became the tool with which he invented the alphabet for the blind.
After the accident, Louis lost sight, but not his curiosity about the world, which he began to explore by touch. That's how he learned the alphabet, examining with his hands the shapes of letters made of upholstery nails driven into a board. A local priest quickly noticed that he was an extremely smart boy, full of life. He helped Louis receive a scholarship to study in Paris, at the Royal Institute for Blind Youth.
It is not known how this story would have ended if the former French artillery captain Charles Barbier de La Serre hadn't also attended the institute. Some years earlier, De La Serre had invented the system of writing known as Ecriture Nocturne ('night writing') used by the French army to hand over orders without words in the dark. The invention inspired the then 12-year-old Louis, and the boy spent the next four years punching sheets of paper with his father's awl. At the age of 16, he created the Braille alphabet. Five years later, in 1829, the first book written with this system was published.
All this happened at a time when blindness was equated with mental retardation. By creating the alphabet, teenage Louis gave the blind access to the world of culture and science – reading books, musical scores, complex chemical equations, writing, composing and solving mathematical tasks. Today Louis Braille is called the Gutenberg of the blind, and 150 million people use his alphabet.
Translated from the Polish by Joanna Figiel
A high five for "Przekrój"? Or maybe a ten? By supporting PRZEKRÓJ Foundation, you support humour, reliability and charm.
Choose your donation