The Poilâne bakery in Paris was founded in the 1930s. Today, it continues as a family business under ...
2020-10-18 09:00:00
healthy living
In the 1930s in Paris, a baker from Normandy, Pierre Poilâne, founded the Poilâne bakery. His granddaughter, Apollonia, took over the family business at just 18 years old when her parents died in an accident. She now runs the company. Parisians, foodie tourists and culinary authors such as Nigella Lawson, David Lebovitz and Dorie Greenspan all love their Pain Poilâne (sourdough bread). Interestingly, the bakery (according to many, the most famous in France) does not sell baguettes. However, it is open to other orders – at Salvador Dali's request, a bread dough replica of his bedroom was baked here.
Read in 10 minutes
Feeding the artists
"I once heard a story about a painter who for three years would go into the same bakery every morning and say: fin de siècle, and was given a small loaf of rye bread (pain de seigle). He never learned that these words meant something else," wrote Tadeusz Boy-Żeleński in an anecdote about the Polish community in Paris. This sketch was published in his 1927 book, W Sorbonie i gdzie indziej. Wrażenia paryskie [Sorbonne and Elsewhere: Paris Impressions]. This particulate painter could not have bought his pain de seigle loaf at the Poilâne bakery at 8 Rue du Cherche-Midi, because it didn't open until five years later, in 1932. Nevertheless, the anecdote is very much to the point – at the time, many struggling artists lived in the area. They could hardly pay their rent and little money was left for food. Stories about the scarcity experienced by poor artists on the left bank of Paris during the interwar period can be found in literature – from Hemingway to Izabela Czajka-Stachowicz. "I was always hungry with the walking and the cold and the working," writes Hemingway in A Movable Feast, a book about his youth in Paris. He cheated hunger with milky coffee (when he spent hours in a café, writing), a few roasted chestnuts (when he wrote in his studio), and sometimes he'd be fed dinner at Gertrude Stein and Alice B. Toklas's. Their apartment (where they ran their salon) at 27 Rue de Fleurus is just a few minutes' walk from the Poilâne bakery. Also nearby, at 41 Rue de Rennes, was a hotel where Izabela Czajka-Stachowicz lived in the mid-1920s. Her room rate included breakfast: coffee with milk and two croissants. As she describes in her book, Dubo… Dubon… Dubonnet, these would often have to last her all day.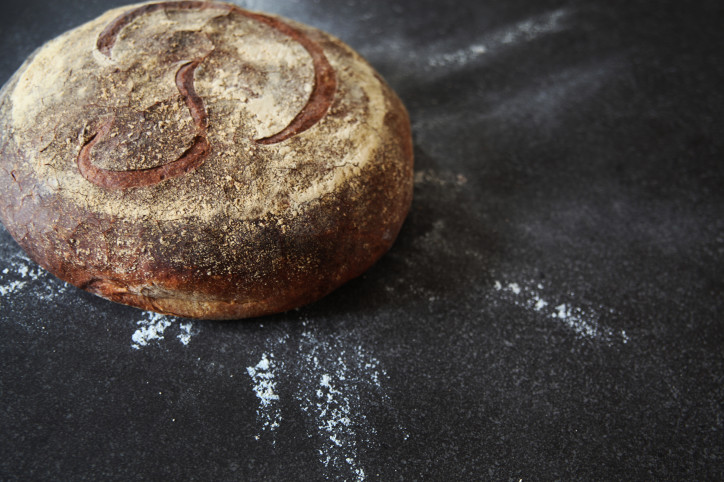 Painters who couldn't afford to eat could exchange their paintings for bread at Pierre Poilâne's bakery. These paintings – mostly still lifes depicting loaves of bread or landscapes of fields – still hang in the back room of the Poilâne store at 8 Cherche-Midi, where I met Apollonia Poilâne in August 2019. This kind of barter wasn't the only thing that set this bakery apart from the others. First of all, it sold a different kind of bread. At that time, white bread and baguettes were the height of fashion – bread made of finely ground, purified grain testified to the social status of its consumers. Apollonia prepares toast for me according to the family method – she sets two slices together and puts them into the toaster in such a way that one side of each piece is toasted while the other remains soft. "It improves texture," she says. Rustic-style sourdough bread, baked by Apollonia's grandfather, was rather unfashionable in the 1930s, but it had some advantages that made it a hit with the craftsmen, artists and labourers living in the area. It was filling, nutritious and stayed fresh for a long time; it did not go to waste. It reminded those who came from small towns to Paris in search of work of the bread they ate in childhood. It was also a time when numerous bistros opened in Paris, and their menus often featured tartines – open-face sandwiches that needed a base of firm bread. Pain Poilâne was perfect for that. To this day, bistros in Paris proudly state on their menu that their sandwiches are made with Poilâne bread.
Salvador Dali is looking for mice
A circle of flour, a circle of sugar, and an egg broken in the middle. Two textures of white, an orange-yellow centre. Before Lionel Poilâne starts mixing the ingredients with one finger, he says to Dorie Greenspan: "Look at this, how beautiful!" Then he gradually mixes the egg and sugar with one hand; the other must remain clean so that he can reach for the butter. This is a scene from a TV programme recorded in 2002 – a few months before the tragic deaths of Lionel and his wife Irena. In it, Lionel prepares the dough for Punitions – shortbread biscuits that, along with sourdough bread, are Poilâne's most famous creation. The name is deceptive – it means punishment. The punishment, of course, is having to wait (once you remove the tray from the oven), until the biscuits cool down to eat them.
Greenspan draws attention to Lionel's elegant gestures, their economy and perfection – the result of many years of practice and his passion for work. As she says, Lionel "raised the preparation of dough to the state of art." Lionel started working in a bakery when he was 14 – his father had a stroke, lost some of his strength and needed help. At first, Lionel, who dreamed of becoming an artist, was very unhappy. Some time later, however, he realized that bread is also part of culture and grew to love his work, fulfilling his artistic ambitions. At the end of the 1960s, Salvador Dali, whom Lionel was friends with, asked the baker to make some objects out of bread dough. Satisfied with the results, Dali asked Lionel to fashion an entire bedroom from bread – apparently, it was because he wanted to find out if there were mice living in his house. Lionel fulfilled the order, but the fate of the mice is unknown. One element of furniture in Dali's bedroom was a chandelier – today, it hangs in the back of the bakery at 8 Cherche-Midi. The bakers recreate it every time it starts to crumble. "Bread has its own life cycle," Apollonia explains.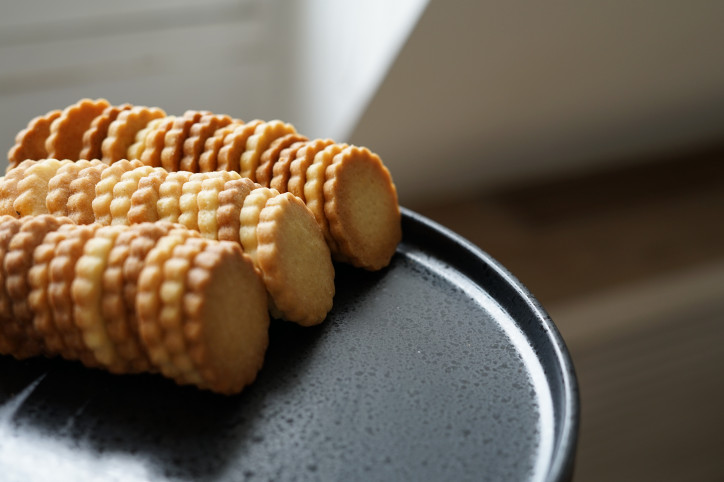 Lionel's favourite collaboration with Dali was a birdcage made out of bread, from which "a bird could eat its way to freedom," as he said in one of his interviews. "A bit like me, when I started working as a baker." Through baking, Lionel was able to express various emotions, including those of a football fan. During the 1998 World Cup, Poilâne sold bread whose top resembled a football inscribed with the words "Allez la France!" In 2019, Apollonia baked footballs using brioche and chocolate. Depending on the occasion, Punitions biscuits also take different shapes – hearts, bunnies, Christmas trees or Tour de France medals.
Apollonia
Apollonia Poilâne was born in 1984, and a bread-proving basket served as her cradle. This might have been the idea of her mother, Irena – an American architect, sculptor and jewellery designer. "My parents were very unusual," says Apollonia. They provided her and her younger sister Athena with a solid, comprehensive education that included classical dance lessons (Apollonia moves with the elegance of a ballerina), horseback riding (she compares show jumping to running a company and emphasizes that in both cases the most important thing is looking ahead) and practical skills, from working on a farm to arranging flower bouquets, as well as numerous trips during which they visited, for example, a defunct brewery in Antwerp; Apollonia still remembers the smell of malt. She knew her mother's gallery, IBU in Palais Royal, inside out. Above all, however, her playground was the bakery and shop on Cherche-Midi. When she was 16, and already knew that she wanted to prepare for taking over the management of the family business someday, she began – like all the bakers working at Poilâne – a nine-month baking apprenticeship.
Aviation was one of Apollonia's father's many passions. Unfortunately, this hobby led to a tragic end: in autumn 2002, the helicopter he was flying with his wife crashed in the fog over Brittany. Friends of the family were impressed with the courage and efficiency of the 18-year-old Apollonia, who decided to take over the management of the company. At the same time, she looked after her younger sister, and a few months later she decided to study economics at Harvard. Throughout university she combined learning with running the company. Despite the six-hour time difference between Boston and Paris, she stayed up to date with the team. In interviews, she always repeats that she always knew she would take over the company, only it happened much earlier than she anticipated.
I repeat Boy-Żeleński's anecdote. "C'est génial," comments Apollonia, adding that she is delighted with what a capacious tool language can be. At the bakery, you can buy her book with recipes on how to use bread. (The one I saw at Cherche-Midi was a French pocket version; an English coffee-table edition was released a few months after our meeting, in autumn 2019.) The motto for the French version was a quote from Muriel Barbery's Gourmet Rhapsody. Barbery is also the author of the best-selling novel The Elegance of the Hedgehog, filmed and translated into many languages. It is set in the vicinity of the Poilâne bakery, on Rue de Grenelle. It is a sociological and philosophical story about fascination with Japan, with a melodramatic theme. Apollonia admits that she enjoyed Gourmet Rhapsody a lot, but didn't appreciate the overdramatic tone of the latter.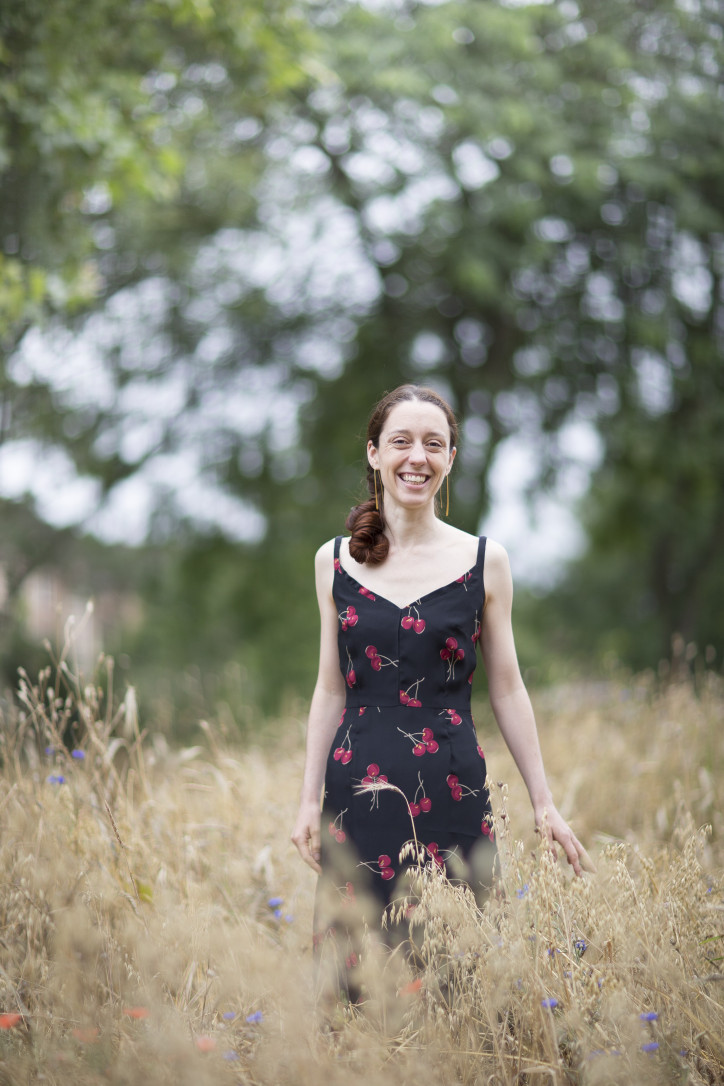 When I listen to Apollonia speak, look at her, read interviews she has given, or watch a recording filmed during the quarantine in which she talks about her bakery and gives a masterclass, I am struck by her modesty, minimalism and diligence; her energy and awareness. Her ethos seems to reflect Japanese values, which is why I asked her about the The Elegance of the Hedgehog, an ode to Japanese culture. Indeed, among her inspirations, Apollonia lists the Japanese pastry shop Toraya – a family business that has been making Japanese red bean confectionery and supplying the imperial court for several hundred years. The motto of those who work at Toraya, like that of Apollonia, is that the confectioner (or baker) should rely on their five senses.
Wisdom of the palm
"A hand is smarter than a mixer," said Lionel Poilâne in an interview. In her conversation with me, Apollonia runs her finger along the palm of her hand, where the nerve endings are located. The palm of the hand is very sensitive and it should be the baker's main tool. Measurements and weights are important, but the dough will behave differently in warm or cool weather, differently when it is dry or humid. This cannot be measured, but you can feel it with your hands. Apollonia uses her hands when she wants to convey the size of Poilâne's loaves – she reaches her arms forward as if she were hugging someone. This is how large the loaves are.
This metaphor of embracing others seems very appropriate. The human, family dimension is what characterizes Poilâne. Despite the success and growth of the company (there are several locations in Paris and London, and their bread is shipped all over the world) – the mother bakery on Cherche-Midi remains the most important. The bread oven here has been in operation since the French Revolution, and the room at the back of the store where Apollonia welcomed me is the meeting place of the team. Here, they have breakfast together before work. The spirit of the place and the energy of the staff helped Apollonia after the death of her parents. The letter 'P' on the loaves stands for both Poilâne and pain ('bread'). Cutting a 'P' on the loaf is the last step before putting the bread into the oven. Apollonia says that after a while, it is possible to distinguish the handwriting of each baker. "Paris is a city of many faces, but you have to look closely," she adds. One of the city's faces is the mastery of its artisans, she emphasizes. As an example, she gives me the Repetto store magazine, where ballet shoes and pointers are hand-made for dancers.
In fashion articles describing the 'Parisian style', there is always a recurring theme: quality over quantity. The mythical 'Parisian' has few clothes, but they are all carefully thought out. The range at Poilâne's bakery can be described in the same way: a few types of bread and simple cakes, no cream; boxes of Punitions biscuits. Bread can be bought in slices, and the saleswomen in old-fashioned aprons will wrap even a single slice in paper, folding it around the corners with a smile. There is a small basket of Punitions on the counter, and everyone can help themselves (or they could, in the pre-COVID era).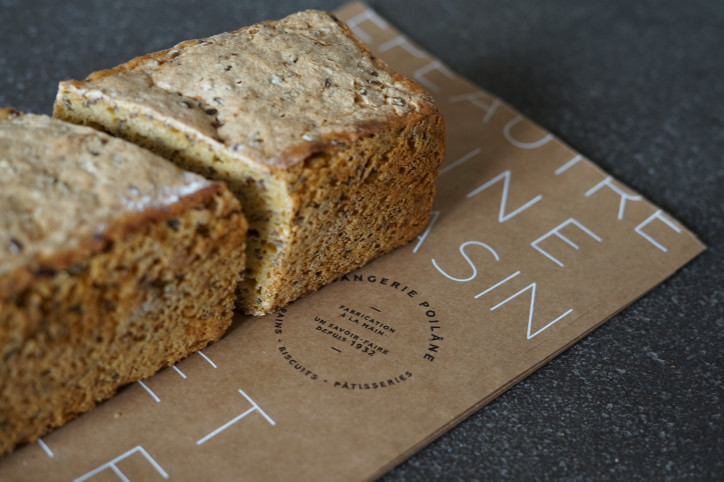 I especially like the fact of selling bread by slices – it makes it much more available and prevents waste. In her book, Apollonia offers recipes that help make use of leftover bread: bread granola, or a tabbouleh salad, where couscous or quinoa are replaced with breadcrumbs. During lockdown, when homemade bread making was becoming very popular, Apollonia conducted online baking lessons. She also tried to help the local economy, for example, by selling leftover eggs delivered by her suppliers (she baked fewer cookies). She made it easier for her customers to access basic goods that were – at the time – in short supply.
Apollonia reiterates that her goal in life is to bake bread that feeds both the body and the soul. She likes to mention the etymology of the French word for 'friend', copain – the person you share your bread with (co-pain). We say goodbye, and I head to Square des Missions-Étrangères, one of the non-obvious Parisian places that Apollonia recommended I should visit. This tiny square sits directly opposite the apartment that once belonged to Romain Gary, one of my beloved writers. I sit down on a bench and eat the bread and butter that Apollonia insisted I take with me on my way.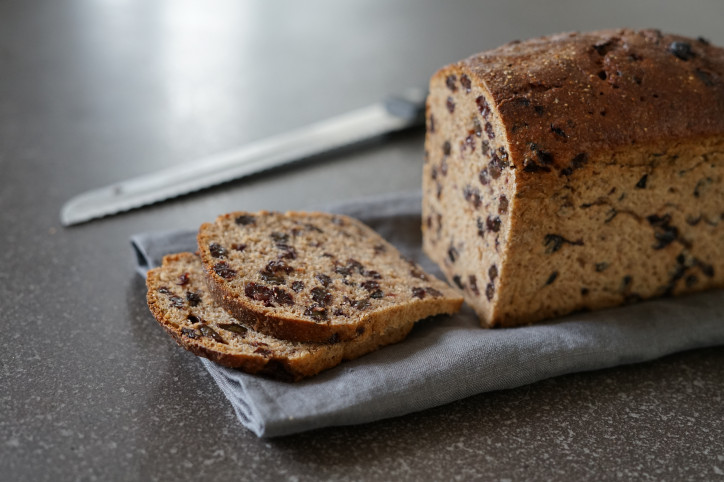 A high five for "Przekrój"? Or maybe a ten? By supporting PRZEKRÓJ Foundation, you support humour, reliability and charm.
Choose your donation