Imagine an infant sleeping soundly while floating in the air, just above our heads. How would you feel ...
2022-08-10 00:00:00
Imagine an infant sleeping soundly while floating in the air, just above our heads. How would you feel on seeing this peaceful sight? Przekrój Foundation will make this vision come true at Zomer Van Antwerpen (Summer of Antwerp Festival)!
Read in 2 minutes
"Baby You" is a thirty-four metre-long hot air balloon in the shape of a newborn infant – a symbol for the potential in all of us that's waiting to be awakened, unlimited, and endless as the sky.
It is a reminder of the togetherness of people and the precious nature of life – joyful, full of wonder, and present in the here and now.
With the "Baby You" project presented by Przekrój Foundation in cooperation with Belgian artist Bart Van Peel, we hope to impart that each and every one of us is already enough, that we were born this way.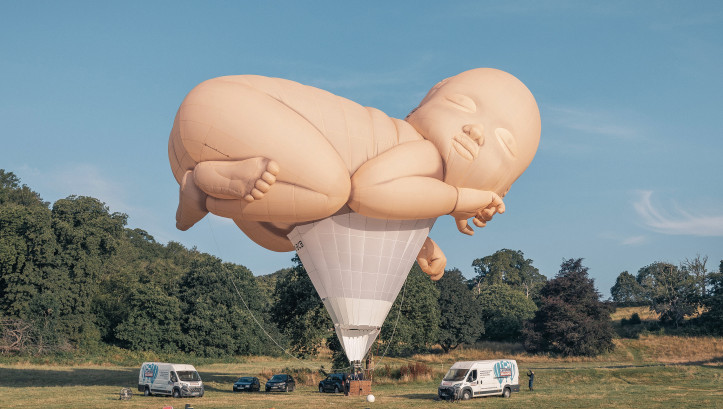 Just as in life, it took nine months to build "Baby You," in a multinational collaboration between engineers, designers and tailors in Poland, Belgium, and the UK.
The process of making a specially-shaped inflatable was a challenging one; to get the desired look and make it airborne you need the right mix of aesthetic, technical, and aeronautical elements. To achieve this, we partnered with Cameron Balloons in Bristol, to produce one of the heaviest and most complicated hot air balloons they had ever made.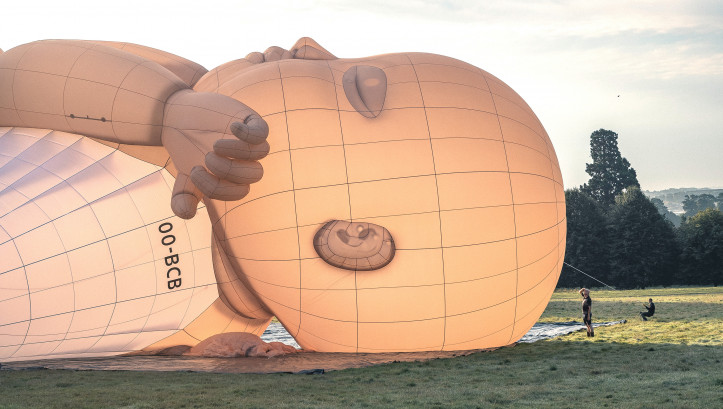 Returning to the drawing board numerous times to refine the design, the most difficult part was inflating the baby's head, requiring the development of new techniques to direct the spread of air throughout its internal structure. It will take a set of very specific circumstances to launch "Baby You", who's been built to lie down and sleep on the clouds—low-hanging stratus clouds, no rain, and the right wind are essential for slumber in the sky. Balloon pilots, drone operators, and a film crew are standing by to realize the dream once the right conditions appear.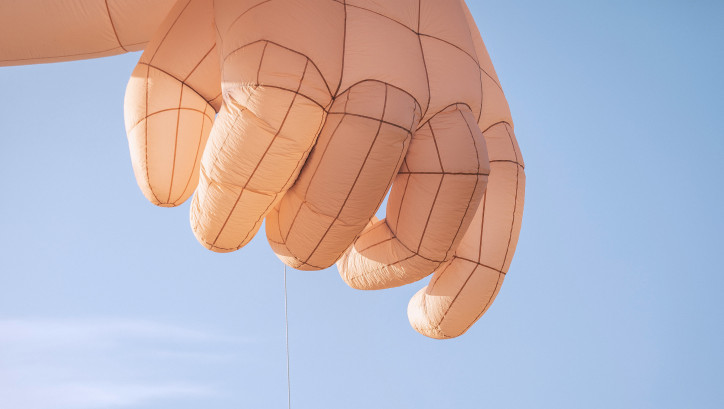 "Baby You" will begin its journey in Antwerp, Belgium, at Zomer Van Antwerpen in August, continuing to the UK's Eden Arts Festival in September, 2022.
In the coming years, it will fly across Europe and the United States, collaborating with various festivals, artists, and organizations.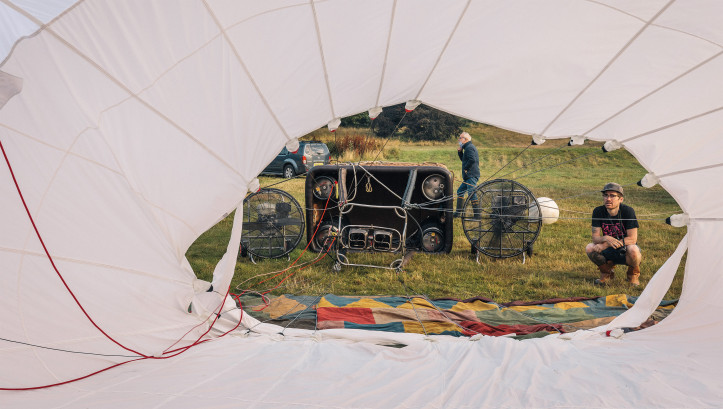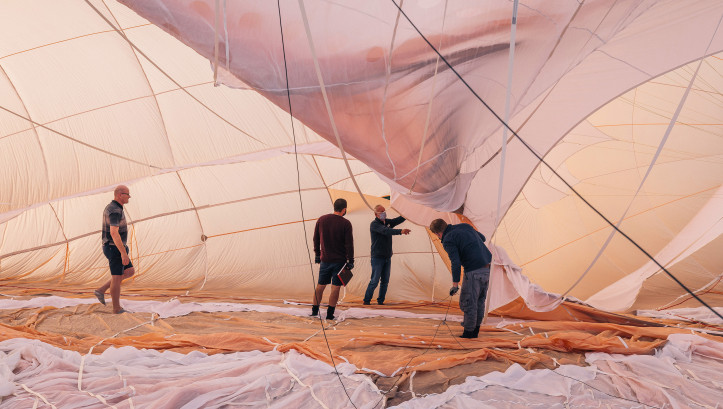 About Przekrój Foundation
Przekrój Foundation is built on the tradition of Poland's oldest society and culture magazine "Przekrój." Aside from publishing the quarterly, we support public art projects, produce festivals, exhibitions, talks and workshops for marginalized youth. In essence, we are a holistic center for ideas geared towards those who wish to grow.
Przekrój Foundation actively participates in the transformation of modern life, and the cultivation of a conscious relationship between ourselves and the world. We facilitate taking a breath and feeling your own rhythm for pursuing a path of thoughtfulness and attention towards yourself and to others.