In spite of its unforgiving weather and lack of forests, more and more tourists are discovering that ...
2021-01-29 09:00:00
Local weather changes a few times a day, tap water smells like eggs, there are hardly any forests, and until recently there were no tourists either.
Read in 7 minutes
Plenty of Poles live in Iceland – a few years ago, we became the largest minority on the island. It is estimated that the first significant migration, which took place just before the global crisis in 2008, meant up to 15 new Poles arriving in Iceland on a daily basis. Our people manned steelworks, construction sites, fish processing plants, gas stations. At home they would have had to work for a few months at least to earn the equivalent of a monthly salary in Icelandic krónur. Living in the land of fire and ice is not cheap, but if you take into account its pretty good social security, a psychological support programme for immigrants, and clean air (a scarce commodity in Poland), the profits outweigh the costs.
Statistics suggest that Iceland is in the middle of another migration wave. The charts are backed by the stories of my friends who would rather take up seasonal work in Reykyavik, Vikk or Seyðisfjörður than unpaid internships in Warsaw, which only offer new CV entries at best. Ever since the island has been prospering from tourism, the demand for workers has been enormous. Because of the pandemic, the tourist industry has momentarily frozen, just like the local waterfalls in the winter. But a thaw is coming. The Icelanders are already planning advertising campaigns abroad.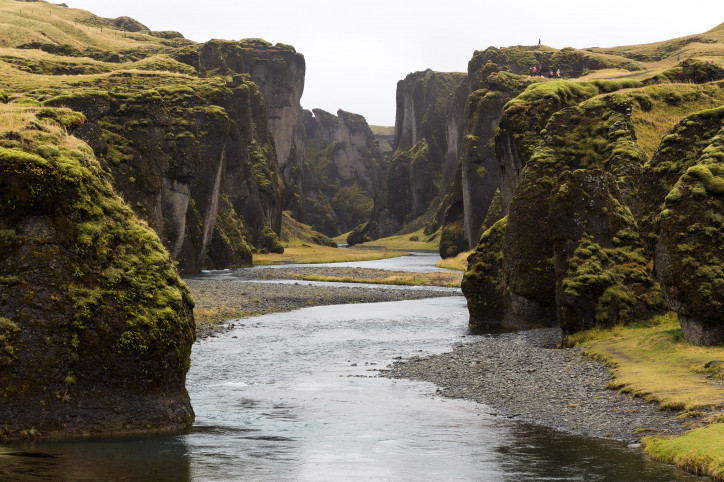 Until a few years ago, many people would not have been able to find this isolated place on a map. So why is Iceland experiencing an invasion of globetrotters? It's a country whose entire population is equal to that of the average mid-size European city, where the average temperature never exceeds 10 degrees, tap water smells like eggs, the liquor stores are only open three hours a day, and visiting your nearest neighbour requires a full tank. Maybe it owes its popularity to all of these reasons together?
Before it was cool
The eyes of the whole world – or at least its northern hemisphere – turned to Iceland in April 2010. This country, with a total area of 103,000 square kilometres, disrupted the plans of all travelling Europeans. The culprit was the Eyjafjallajökull volcano. Its eruption paralysed air traffic across European skies; the island wouldn't disappear from news tickers. Finally, the Earth suppressed its wrath and a collective epiphany occurred: a virgin piece of natural environment still existed somewhere in the world! Icelanders didn't play the unavailable party. They made good use of media interest and thus the Inspired by Iceland campaign was born.
And they got me hooked, too.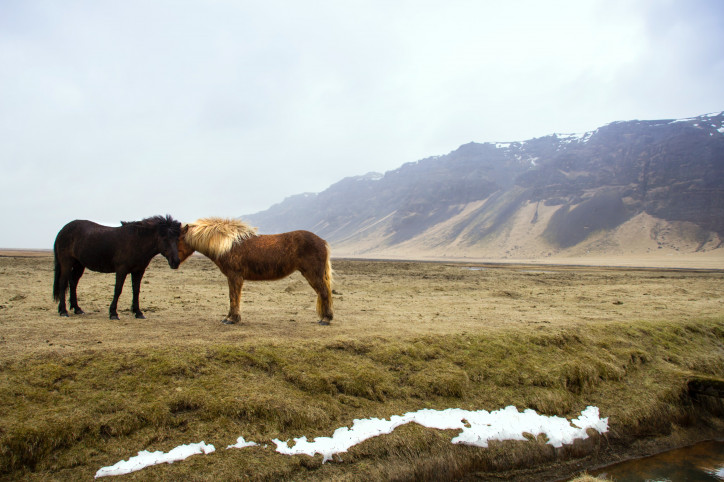 However, at this point I must add (and maybe even brag) that I knew about Iceland before it was a thing. After a period of fascination with the music of Björk and Sigur Rós, in 2009 I became a member of the most exotic student association at the University of Warsaw, the Icelandic Student Club. It didn't matter that the university had less in common with Iceland than the island's forests have with the Amazon rainforest (Iceland is one of the least-wooded countries in the world). The national joke goes: "What should you do if you get lost in the forest? Just get off your knees!" All of our club members dreamt of going on a trip to Iceland. On 17th June we celebrated Icelandic Independence Day at the faculty café: we watched 101 Reykyavik and invited travellers. We even managed to get a hold of island specialities – hákarl (cured shark), djúpur (small aniseed balls) and brennivin (vodka) – for the premiere of our book, "the first Polish book devoted entirely to Iceland". In those days the trip "over there" was way beyond the average student's financial possibilities, which only increased the romantic feel of this place in the middle of nowhere.
In 2010, almost 489,000 tourists landed in Iceland. Five years later, it was over 1.27 million, with 27,000 coming from Poland – including myself.
Bright nights
The summer of 2015 was unbearable. In Poland, thermometers were constantly showing a few degrees above average. All cold-loving mammals like me were at breaking point because of the temperature. The summer heat wave was further exacerbated by my typical 20-year-old's Weltschmerz. The idea of being locked up downtown in a maze of concrete didn't make me fell optimistic. My backpack was the only promise of salvation – filled with woollen sweaters (how dreadful!), waterproof gadgets, a mummy-style sleeping bag and, most importantly, a ticket to Iceland with the return date somewhere in September. A distant dream became reality thanks to the Icelandic airline that offered one flight connection a week between Warsaw and Keflavík. Less than five hours later, I was taking my hat out of my backpack. It was almost midnight, but it was still bright outside. The white nights season was in full swing. The air smelled of humidity, moss and rock. I was on a different planet. In the capital, I was taken to the city centre almost for free. The taxi driver was moved because I knew how to pronounce 'Eyjafjallajökull'. "In foreign media, our volcano was mercilessly dubbed E-16. No-one was able to use its sixteen-letter-long name. Respect towards language is very important for us." He was so touched that he returned half of my fare.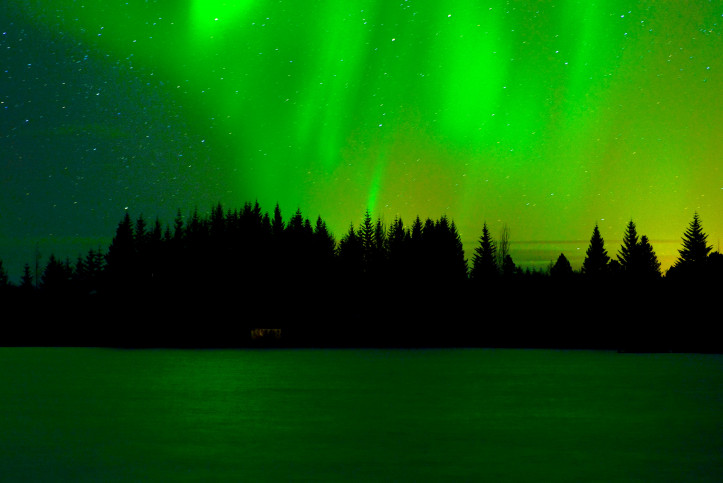 I lived in a Ford Escape from the local rental for a whole month. How do you spend 30 days on an island? Doing nothing. And that's when it gets interesting. The popular Route 1, whose beginning is also its end, is 1323 kilometres long, with as many reasons to stop on the way. At the time, the main tourist attractions of the land of fire and ice weren't being meticulously tagged on Instagram yet. At best, road signs would inform of wandering sheep. Many sites didn't even have their own addresses. The only clues were geographical coordinates posted on internet forums. However, having no expectations was rewarded many times over with stunning landscapes, wild hot springs, black sand beaches and postcard-perfect waterfalls. Slightly veering off Route 1 meant coming across new, unbelievable sights. I calculated my own speed counting the cars passing by every hour: sometimes 20, sometimes two. Deserted areas without a person in sight are always beautiful. What a strange coincidence.
A desert of frozen lava and volcanic ash stretches out for miles around Eyjafjallajökull. If you ever make it to the volcano, close your eyes and just keep walking. I challenge you to four minutes of this psychic workout.
My journey was like something out of a mindfulness handbook. The main variable of the course turned out to be the weather. In Iceland, all four seasons can be experienced in one day. What's more, the islanders also have a saying for this: "If you do not like the local aura, give it five minutes and it will certainly change."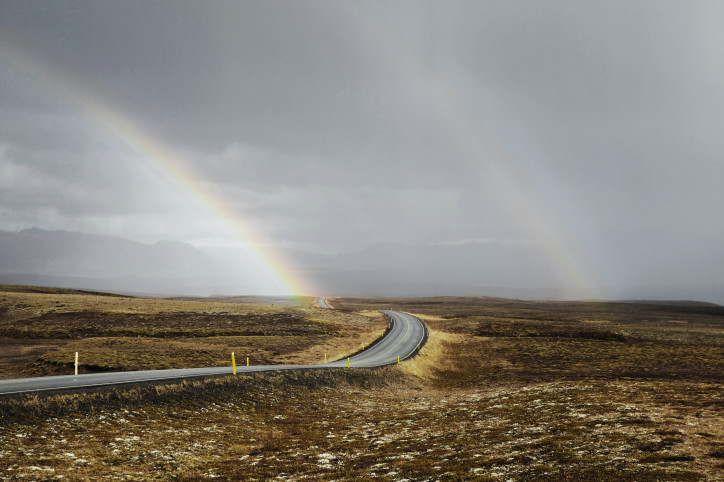 Shock therapy
"Where should I leave my car keys?" I called the rental before my return flight. "Park at the airport. Put the keys in the glove box. It's pretty hard to steal a car on an island," joked the voice on the other end. Did everyone pass a course on stoicism here?
This detox took me through the next two years. In the meantime, low-cost airlines started offering flights to my health resort (up to three times a week). It would've been a shame not to enjoy this inclusiveness. I went to Iceland for a 10-day treatment. Once again, I couldn't believe my eyes, but for different reasons. The taxi driver had disappeared. The Rent-a-Car service points offered nothing but luxurious SUVs. Route 1 was lined with new signs: "No Drones"; "No Camping"; "You are here at your own risk". The most notorious one turned out to be a pictogram of a crossed-out, squatting man. The "No human waste" sign near Gulfossen, one of the main tourist attractions, was put up by the locals. Hotels of every quality and enormous parking lots appeared along the Golden Circle route. Traffic jams on Iceland? Even the meanest of trolls wouldn't have come up with that one.
I'm getting all worked up, and yet I was one of those who participated in the invasion.
"Everyone has the right to lead a peaceful life". I remember the words of the taxi driver I met two years earlier. I wonder how many foreigners had upset him since then by using the irreverent E-16 abbreviation.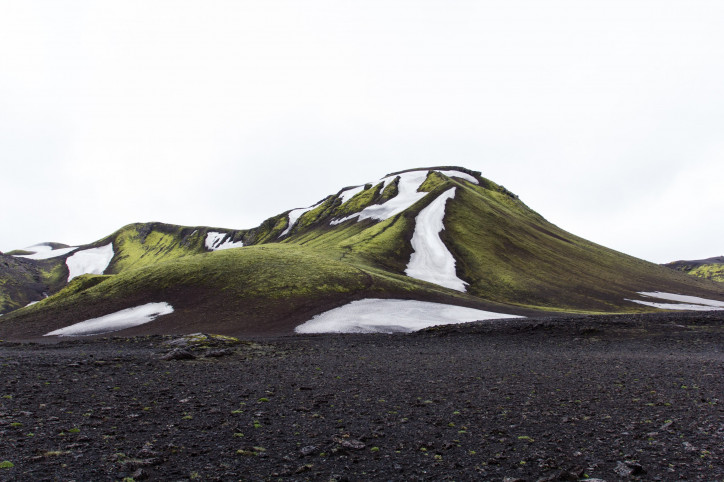 In 2017, over 2.2 million tourists visited Iceland (although the main tourist season lasts from June till September). The developing infrastructure has indeed contributed to creating new jobs, often for Poles. The first victim of these changes is, of course, nature. It became a victim of its own beauty, just like Icelanders became victims of their own success. But no-one compensates nature for this wild gentrification. And she will hold us accountable sooner or later: for all the good-luck pennies dropped into geysers, for the crushed moss and backpack-imported plastic.
To say that I miss Iceland is an understatement. And it's not even about the Islands of Happiness idyll. It's just a place where you can close your eyes and keep walking for a long time, then look around and discover that the horizon is in a completely different place than you expected.
---
The Icelandic Pledge for Tourists
I pledge to be a responsible tourist.
When I explore new places, I will leave them as I found them.
I will take photos to die for, without dying for them.
I will follow the road to the unknown, but never venture off the road.
And I will only park where I am supposed to.
When I sleep out under the stars, I'll stay within a campsite.
And when nature calls, I won't answer the call on nature.
I will be prepared for all weathers, all possibilities and all adventures.
The pledge is available at: www.visiticeland.com.
Translated from the Polish by Joanna Piechura
Writing is our passion. Help us devote ourselves to it for as long as possible by supporting PRZEKRÓJ Foundation.
Choose your donation