The second issue
Cena:
14,90 zł
14.90
PLN
http://przekroj.pl/en/shop/products/drugi-numer
InStock
Przekroj
Spring 2017 Issue no. 2 (3557) Publication date: 20.03.2017 Polish-language version only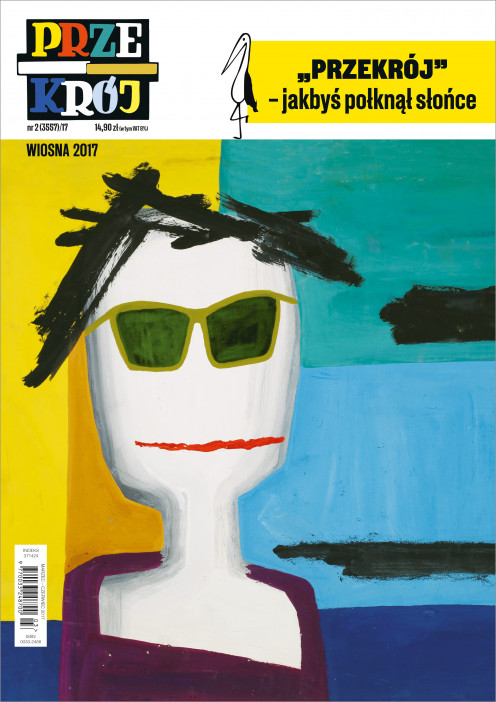 The second issue
---
Spring 2017
Issue no. 2 (3557)
Publication date: 20.03.2017

Polish-language version only

In this issue, we recommend an interview with the extraordinary British sociologist Anthony Giddens, talking about globalization and other issues; the moving story of philanthropist Barbara Piasecka-Johnson; and a conversation about masculinity with the mayor of Słupsk, Robert Biedroń.
The legendary Polish illustrator Bohdan Butenko responds to our editorial team's tricky questions with drawings; Anda Rottenberg admires a picture by Jacek Sempoliński; Marek Raczkowski comments on the current situation with his cartoons, and puzzles us with his puzzles. We also hope that you enjoy the philosophy-adventure comic in which a certain super-librarian saves Friedrich Nietzsche from regaining his faith, and a board game designed by Marek Raczkowski and the Everything's Gonna Be Alright collective.
For literature lovers, we have a science-fiction short story by the Chinese writer Hao Jingfang, and the world premiere of letters exchanged by Roland Topor and Agnieszka Osiecka – while this correspondence might not be real, it doesn't make it any less educational. Finally, you simply cannot miss out on our delightfully nightmarish crosswords, adorable trivia, and this issue's vegetable: the onion.