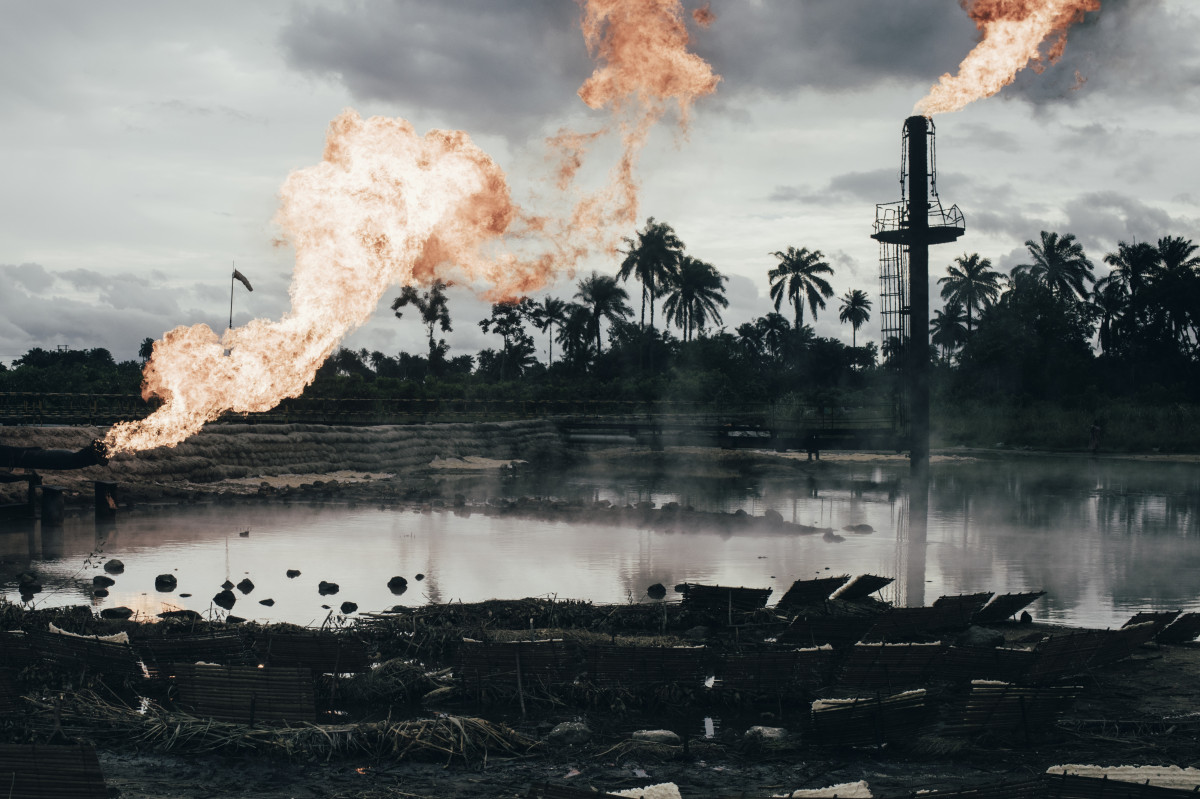 The work "WAHALA" addresses the problem of unbridled economic growth and the related ecological concerns. It asks what is driving the world and for how long.
Over the past few decades, humanity has invested heavily in fossil fuels, and the world today is unfortunately still very dependent on them. What is happening around us, however, indicates that we are probably approaching the end of a certain era. The "WAHALA" project took me to India, Nigeria, Poland and Germany. I have worked in the oil fields of the Niger Delta, in a coal basin in the Indian state of Jharkhand, as well as around large opencast mines in North Rhine-Westphalia in Germany and in Silesia in Poland. I was primarily interested in people and their environment, which is significantly influenced by the oil, gas and coal industries. But I was focusing not only on the fact that large national and international companies exploit natural resources, leaving local residents with environmental problems. I also pointed out that most of these people are trying to "break into" the supply chain and make a living selling the fossil fuels that they extract from wells and mines.
Robin Hinsch is an artist and photographer based between Berlin and Hamburg, Germany. In his artistic, photographic practice he focuses mainly on socio-economic and political issues. In his research-based, subjective, sometimes intuitive storytelling approach, he combines photography with film collages and installation techniques. His work has seen him travel to various countries like Iraq, Ukraine, Syria, Nigeria, China, Russia, India, Uganda and many other countries. He studied photography in Karlsruhe, Hannover and Hamburg. His work has been awarded with the World Photography Award, the International Photography Award, the European Photo Exhibition Award and the Georg Koppmann Prize; it has been shortlisted for the Leica Oskar Barnack Prize and the Lucie Awards, and has been nominated for the Prix Pictet and the Henri Nennen Prize, to name a few. His work is published widely, both domestically and internationally. Since 2016, he has been an elected member of the German Photographic Academy. Besides his own practice, he teaches and lectures at institutions including Leuphana University Lüneburg, AdBK Nuremberg and the House of Photography in Hamburg. Since 2017, he has been the founder and curator of Format, a vital laboratory for contemporary photography in Hamburg.
Robin Hinsch's photographs will be exhibited during the upcoming 20th International Festival of Photography Fotofestiwal in Łódź, Poland. During the largest and jubilee edition of the festival, there will be over 40 exhibitions and the works of 150 visual artists will be presented. More info at www.fotofestiwal.com.