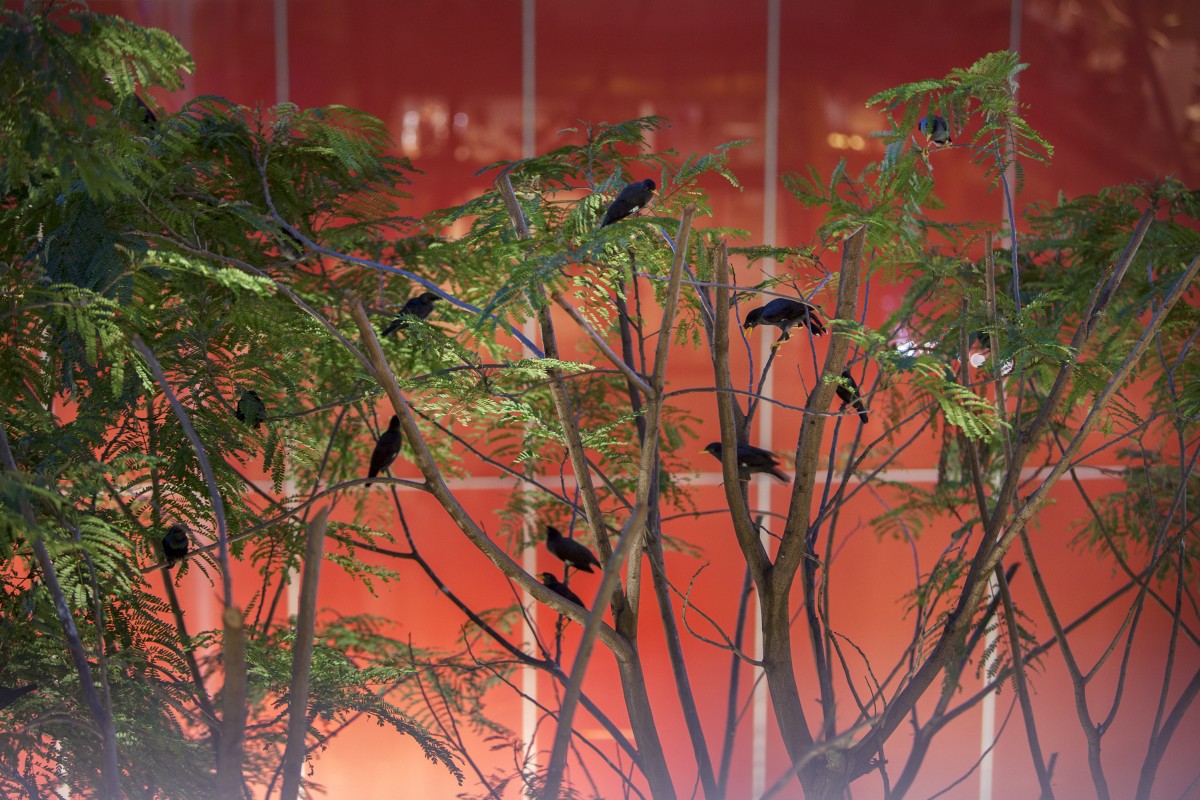 It was in her hotel room in Singapore in 2012 that photographer Anaïs López first met Javan Mynah, a little black bird with yellow paws, a prominent tuft and a sharp throat sound.
He woke her up from behind the window and kept on squeaking. Anaïs got intrigued by the bird, who – as she soon found out – was hated by most Singaporeans. And she started to investigate. In The Migrant, Anaïs López tells the history of Javan Mynah. How he was once brought from Java for his singing talent and later ended up in London, where he got homesick and couldn't sing anymore. A time of relocations and eventually years of persecution followed. The Migrant is a story about a bird's remarkable life course, a story about how we deal with animals, the city's makeability and our attempt to shape an ideal society. At the same time, the story is a metaphor for our relationship with 'the migrant'. In this layered project, using audio, video, text and photography, Anaïs López takes you on an unprecedented journey.
Anaïs López is a visual artist based in Amsterdam, who works with still and moving images. She graduated from the Royal Art Academy in The Hague and did a two-year Masters at the Art Academy St. Joost in Breda, researching narrative structures and documentary strategies. Besides working for magazines as an independent photographer, in her artistic work she uses her camera as a tool to capture interaction between people and the city, switching back and forth between macro and micro levels. In this manner, she try to combine the image of a city with a personal story, and thus builds a bridge between private and public spheres.