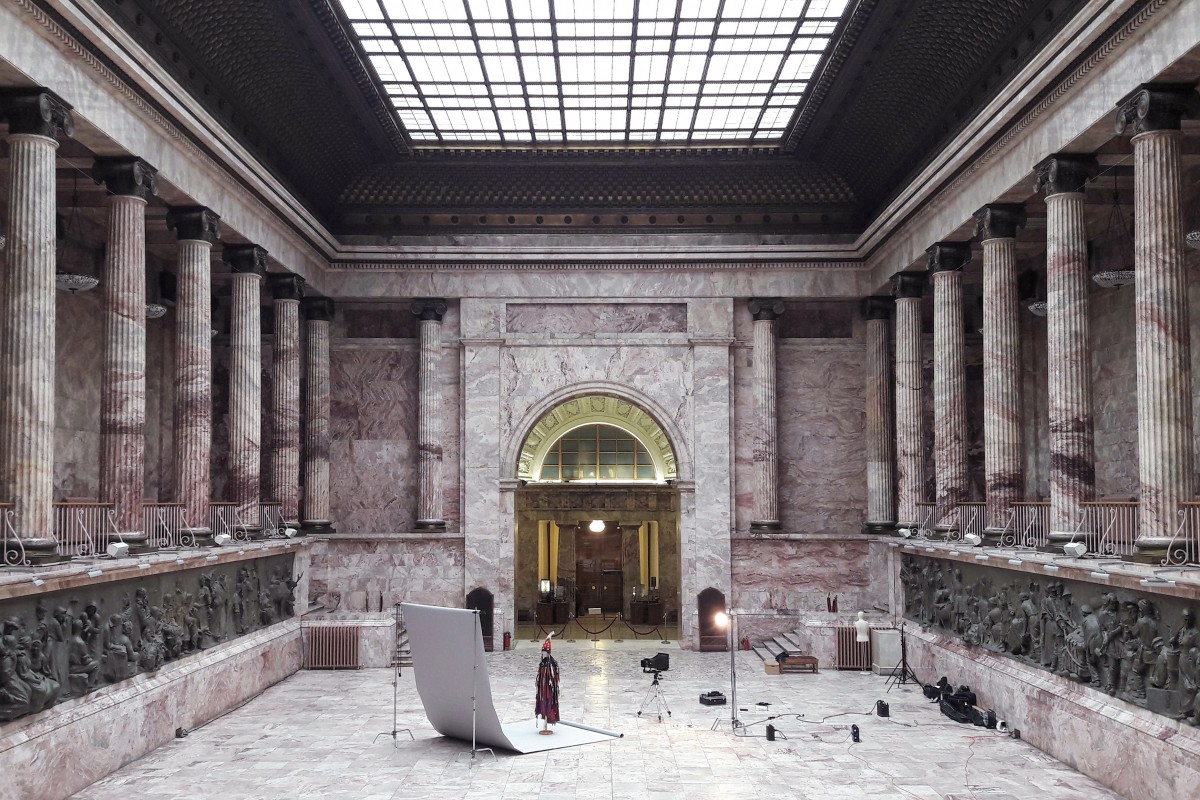 For the last two years, Bownik has been documenting clothes that are part of museum exhibitions. Using the convention of museum photography – a grey background, neutral light – he incorporates his images into the sphere of objective record. However, the pictures do not fit into well-known historical narratives. The gesture of turning the clothes inside-out symbolically invokes the possibility of a different reading.
Historical costumes collected in museums often become the setting for a simplified picture of the past, or an image focused solely on aesthetics. But there is also the 'other side', often overlooked and absent. The external side builds and preserves historical meanings, while the inside releases the voices of things that were not to be represented. In this way, Bownik emphasizes the democracy of registers and the historic significance of clothes. The reverse side is also used to oppose the simplified reading of photography based on ready-made automatic responses; a certainty that appears when the representation is assigned to a well-known museum pattern. The photographs were taken in Poland, Belarus and Russia.
Bownik (born in 1977) is a graduate of philosophy at the Maria Curie-Sklodowska University in Lublin and of photography at the Academy of Fine Arts in Poznań. The most well-known works of the artist include cycles of photos: "Gamers", "E-Słodowy", "Koleżanki i koledzy" (Friends) and "Disassembly". His works are in collections at the Huis Marseille Museum for Photography in Amsterdam, the National Library in Warsaw, the ING Polish Art Foundation, the Zachęta National Gallery of Art, and in private collections.
Bownik was nominated for the 2014 Paszporty Polityki award. The author's photo book, Disassembly, published by Mundin, won the main prize in the 2014 Photographic Publication of the Year, and was nominated for the 2014 Kassel Photobook Award.