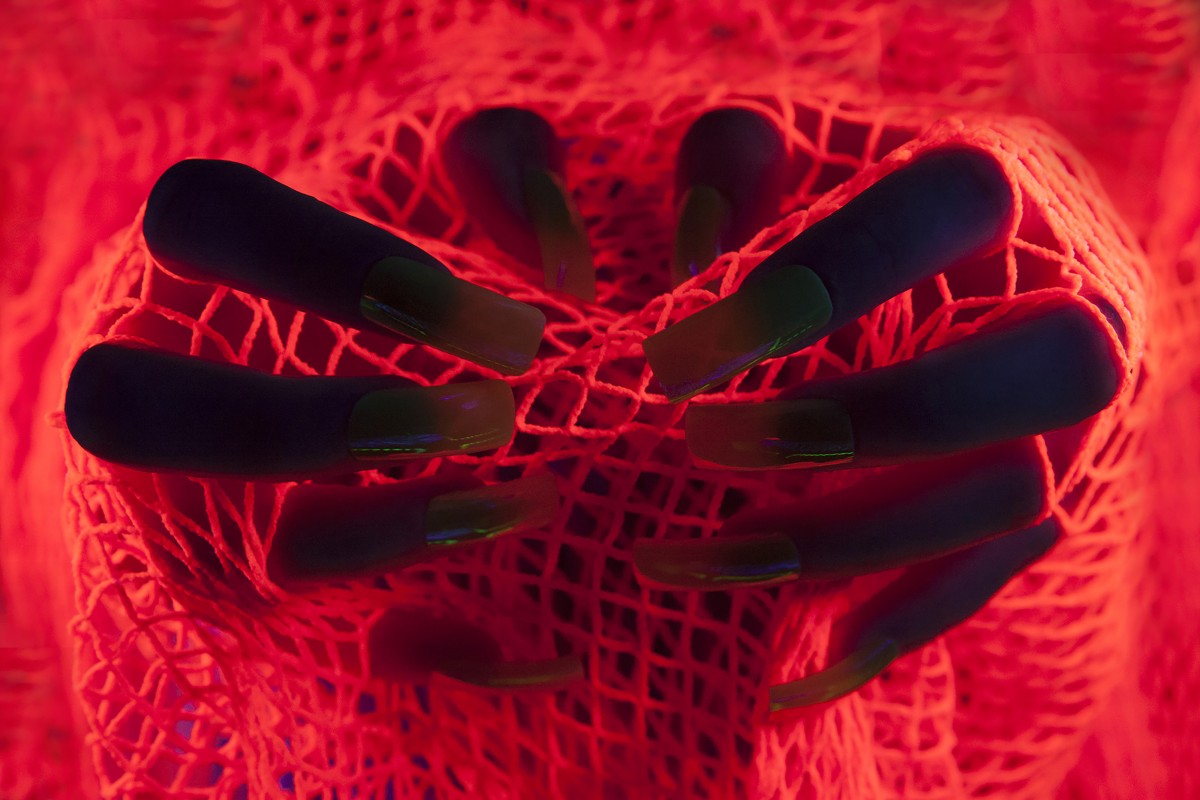 The fluorescent photographs from the Nightflight to Venus series are reminiscent of images of tropical fauna and flora, or the organisms inhabiting coral reefs one can watch in nature documentaries. "I like to think of them as debauched nature photography," admits Maurycy Gomulicki. "This project is unequivocally, albeit not obviously, erotic. The photographs feature the body of my beloved girlfriend Mirella, cloaked in neon lights."
Maurycy Gomulicki (born 1969) is an artist, designer, photographer, collector, pop-culture anthropologist, and the author of spatial installations and short video-works. A hedonist deeply devoted to, and consequently promoting, the Culture of Pleasure. Many of his pieces enter into a dialogue between eroticism and pornography – in this case, noteworthy works include a huge mural in the Zachęta National Gallery of Art in Warsaw, Fertility Pop (2008), or a series of collages titled Pussy Mandala (2008–9). Saturated colour, explored as much in its vital potential as in a socio-cultural framework, is an essential element in his artistic practice. He collaborates with Warsaw's LETO Gallery. He lives and works between Poland and Mexico.

Photos courtesy of the artist and LETO Gallery, Warsaw.