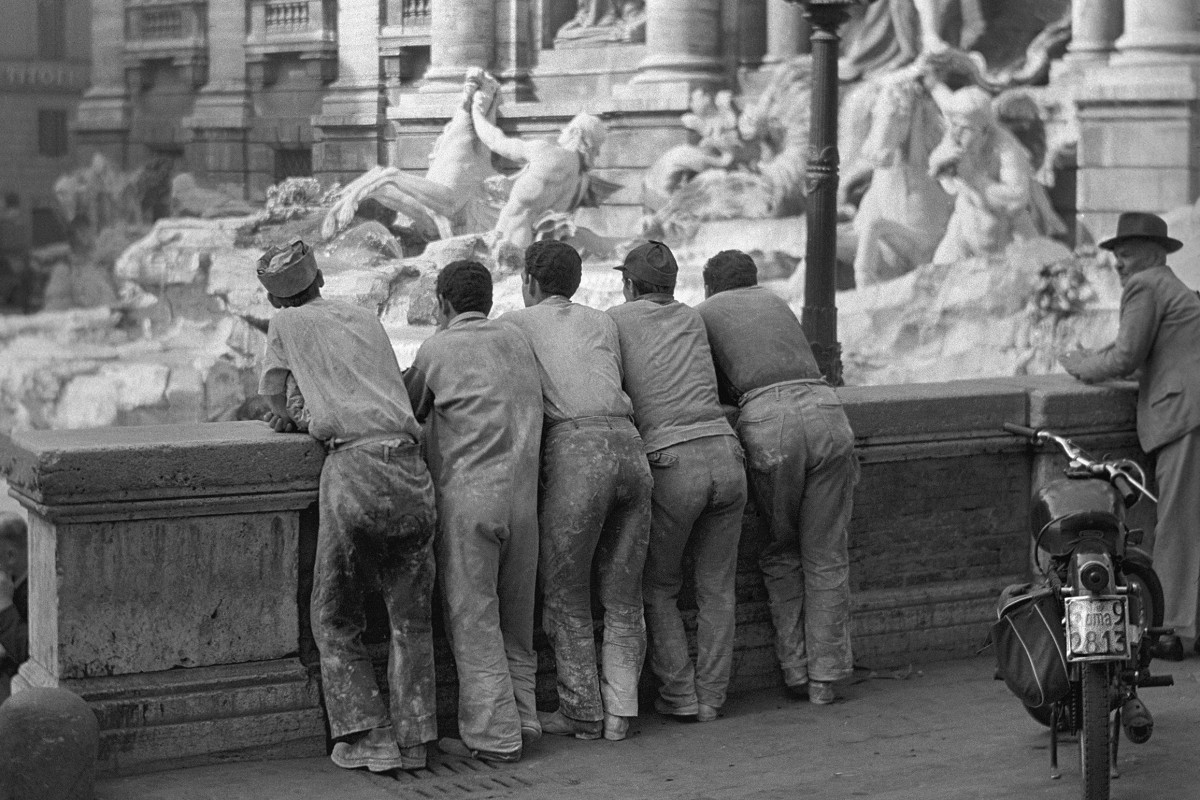 Here are some photos from a well-known series by an even more well-known Polish photographer, Wojciech Plewiński.
In Autumn 1957, the Association of Polish Art Photographers organized a trip to Italy in which Wojciech Plewiński took part. At that time, Plewiński was "Przekrój"'s lead photographer.
He meticulously documented the route: from Vienna to Innsbruck, via Venice, Verona, Padua, Bologna, Florence, Arezzo, Assisi, Rome, Monte Cassino and San Marino, to Naples, Pompeii and Capri.
His photographs are minimalistic, spare, and at the same time expressive and suffused by intense narration. "I remember the whole trip as a time filled with concentration and focus, as a task that needed to be done, as a record of what I saw for those who stayed in Poland without such a chance. Perhaps now it may seem naïve, but this is what I felt like at that time. This Italy, which we experienced, didn't lose any of its charm even though it was autumn, there were almost no tourists and the country was living its natural rhythm of everyday reality. I was suprised by the rain and wind," Plewiński recalled.
Translated from the Polish by Julia Potocka-Ostaszewska