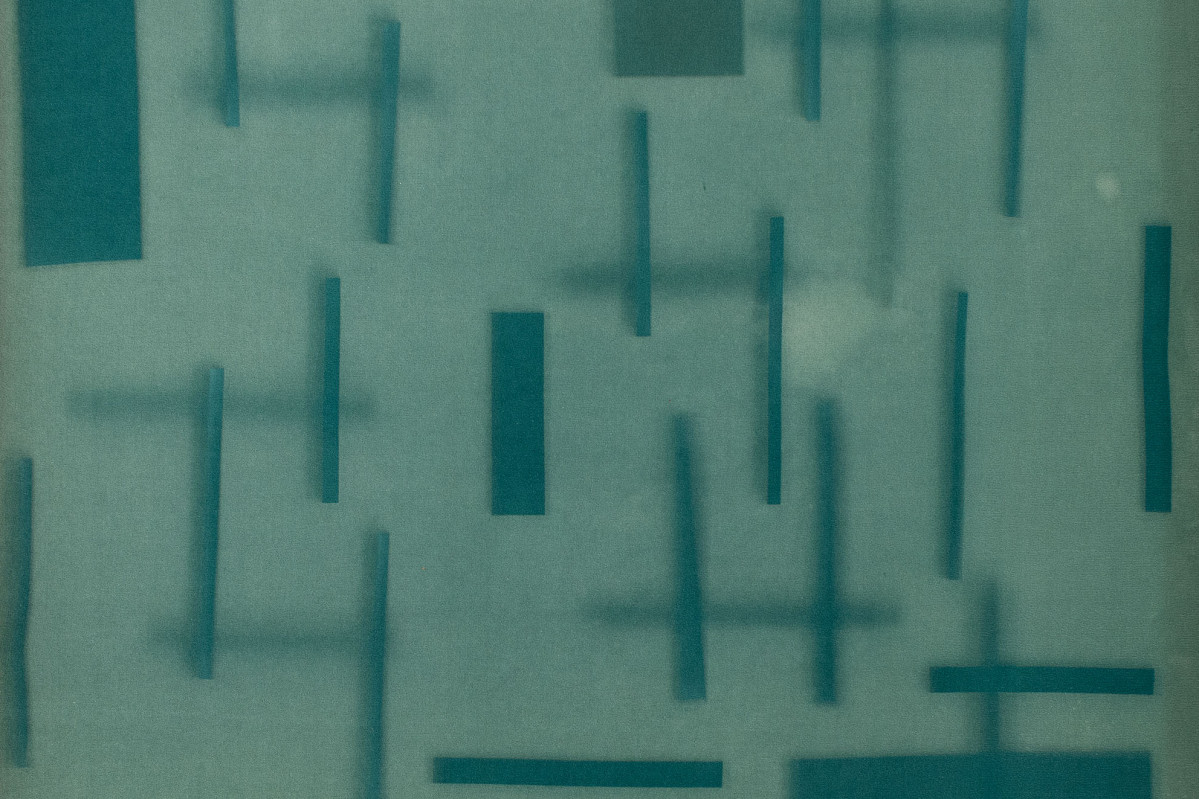 In Heliography, Nicolas Grospierre's new body of works, the photographer abandons one of his favourite topics, architecture, to deliver works that could be seen as the antithesis of Cartier Bressons's concept of "decisive moment". It is indeed the long perspective that is essential in Heliography, which could be described as photography without film, without camera, and even without paper: geometric patterns created by the sun over colorful velvet canvases, exposed over a period of 5 months.
Nicolas Grospierre (born 1975) is an architecture photographer, and an artist who uses photography as his creative tool. Grospierre grew up in France and has lived in Poland since 1999. Before picking up photography, he studied Political Sciences and Sociology in Paris and London. As a photographer, he is mainly interested in documentary projects and conceptual art. His works often revolve around the issues of collective memory and the hope that place on modernist architecture – especially today when the utopian concepts that used to fuel it have lost their meaning and power. In his conceptual works, Grospierre creates the setting for a game he plays with his audiences, pulling them closer with attractive, almost sensual images and installations.

The works of Nicolas Grospierre can be seen in the current exhibition at the Pola Magnetyczne Gallery: Longue durée / Nelly Agassi & Nicolas Grospierre September 20 – November 2, 2019
Opening in the frame of Warsaw Gallery Weekend 2019.