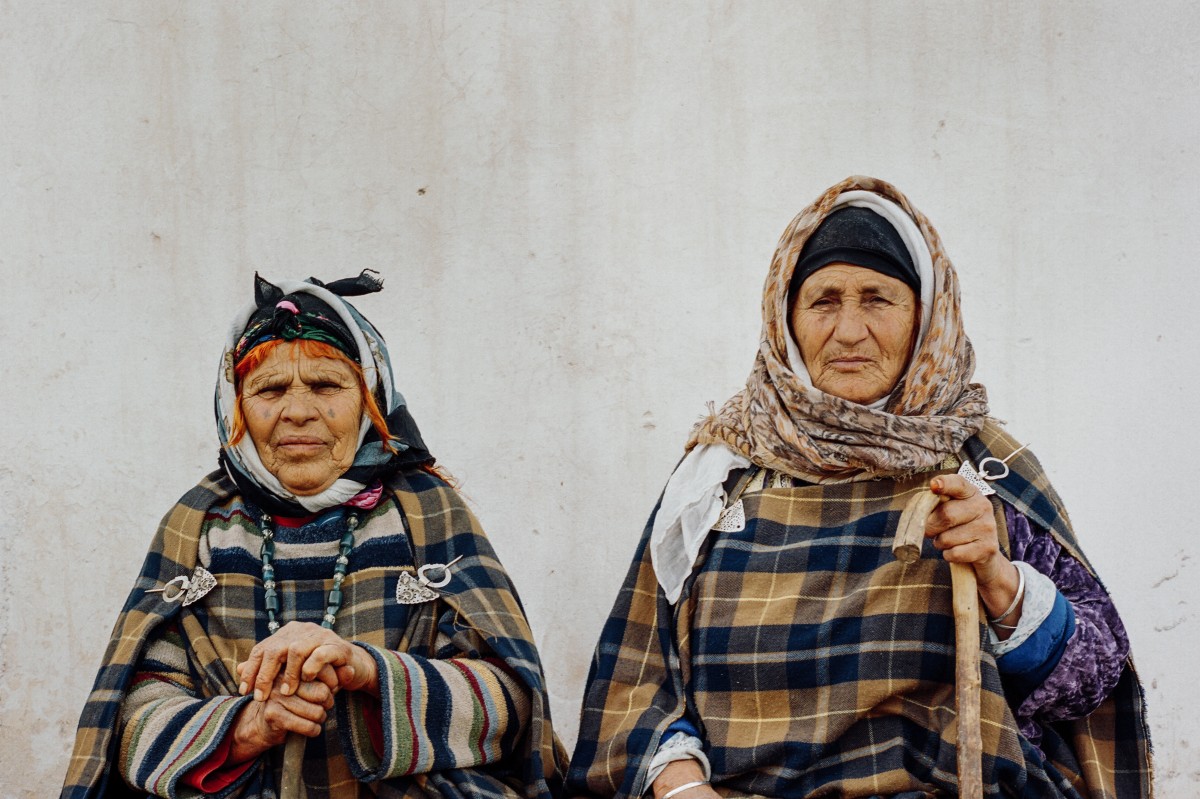 Born in Yemen, Yumna Al-Arashi travels between the Middle East and the United States. Many of her photography projects are focused on her homeland. However, Face is a remarkably personal artistic venture.
The project was inspired by a mysterious tattoo on her grandmother Aisha's face, and by a family dispute over Yumna's own tattoo. After the aunts criticized Yumna's tattoo, her grandmother took out a few faded photographs to show them how women used to tattoo their skin in the times of her youth. She proudly considered Yumna's tattoo to be a continuation of the tradition in which she participated herself.
The photographer decided to embark on her own research. To her surprise, Yumna discovered that many Middle Eastern and North African countries have their own carefully preserved matriarchal traditions.
Today, these tattoos are a rare occurrence, and the women wearing them consider inked symbols to be more decorative than meaningful. The tattoos precede Mohammedan times, but they were largely ignored by the androcentric culture of Islam. Their symbolism used to be extraordinarily broad – various patterns were meant to protect their wearer from evil spirits, but they were also linked to the worship of fertility, Earth, and the Universe. Women stopped tattooing their faces and bodies in the 1930s and 40s, mainly due to religious reasons. Also around that time, Yumna explains, many women began perceiving traditional tattoos as ugly or unflattering due to the growing influence of Western culture.