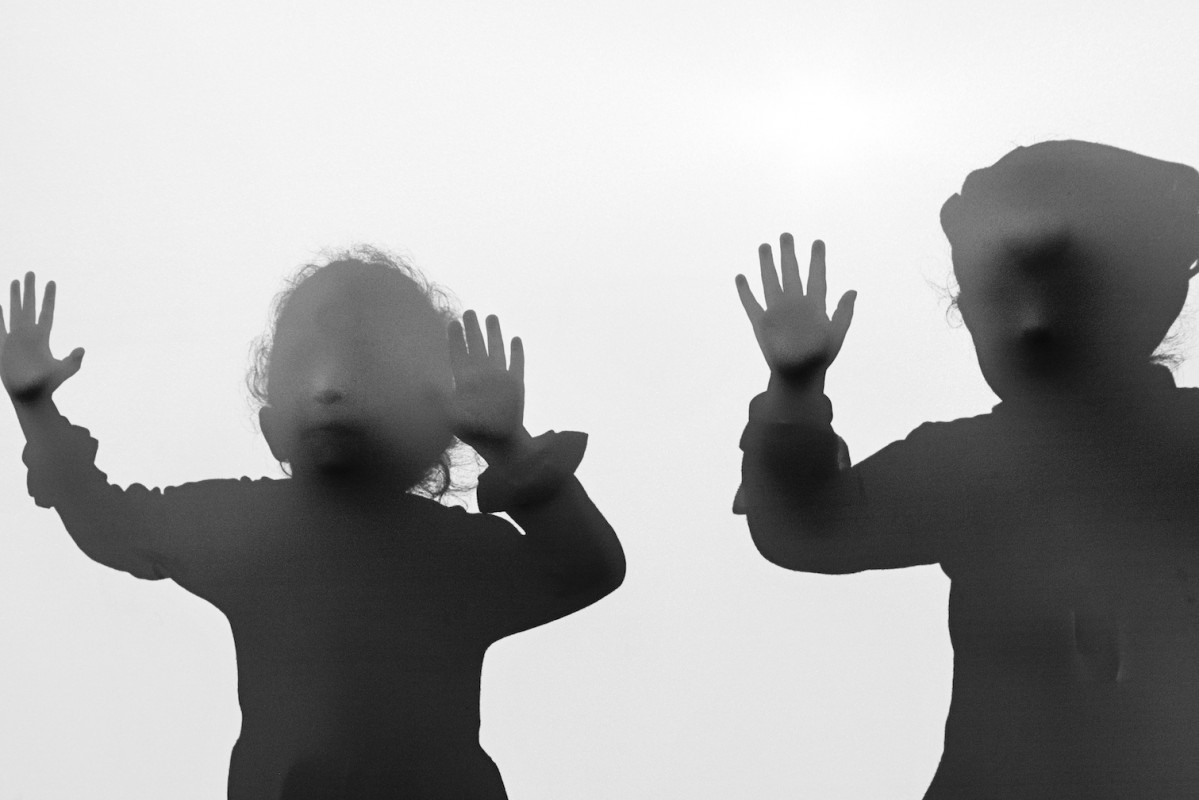 "ENJOY house" documents the rise and proliferation of made-for-Instagram selfie factories throughout New York and Los Angeles. The made-for-Instagram selfie factory hybridizes museums, amusement parks, and shopping outlets into large-scale photo opportunities that provide visitors with ready-made fantasies selling the idea of experience. Set designers employ a palette that uptakes the language of commercial femininity, embellishing warehouses with baby pink backdrops and decorative props such as fake flowers, confetti, glittering streamers, and plastic flamingos. These spaces act as film sets devoid of narrative, where nothing necessarily happens outside of the picture-taking event.
In the world of made-for-Instagram selfie factories, I am a member of the target market audience: a female urbanite and Instagram user in her early twenties. Throughout the course of one year, I photographed over 60 made-for-Instagram selfie factories in New York and Los Angeles such as Rosé Mansion, BeautyCon Pop, American Dream, Fairy Island, Museum of Sweets and Selfies, Happy-Go- Lucky, Fa La Land, among many more.
This series presents such forms of escapist amusement as hostile and uninhabitable environments. Subjects and spaces are produced in the pursuit of ideals, where sites for entertainment are fashioned by their shortcomings. Through the negation of colour, this series focuses on how the construction of fantasy inevitably entails its own failure.
An absence emerges from the cumulation of disparate places and their visitors, all of whom become actors participating in the same theatre. This theatre consists of costumed spaces that take on the appearance of purgatories rather than playgrounds. By photographing moments of authenticity at the height of artifice, I look at the ways people manufacture themselves to conform to the props that surround and confine them. The discovery in each picture lies in the decontextualization of activity, where non-performances take centre stage and expectations of glamour evacuate in the physicalization of desire. The formal simplicity of greyscale attests to this symbolic power, emphasizing a generation's inheritance of a modern empty experience.


Shelli Weiler is an artist from New York with a BA in Studio Art from Wesleyan University, where she studied photography among other digital arts practices. Her work primarily revolves around the production of fantasy and its failure, using portraiture to document performance in a non-documentarian way. She is currently based in Brooklyn with Basil the tabby cat.


Shelli Weiler's photographs will be displayed during the upcoming 19th edition of Fotofestiwal. For more information about the Open Call finalists and the event programme: www.fotofestiwal.com