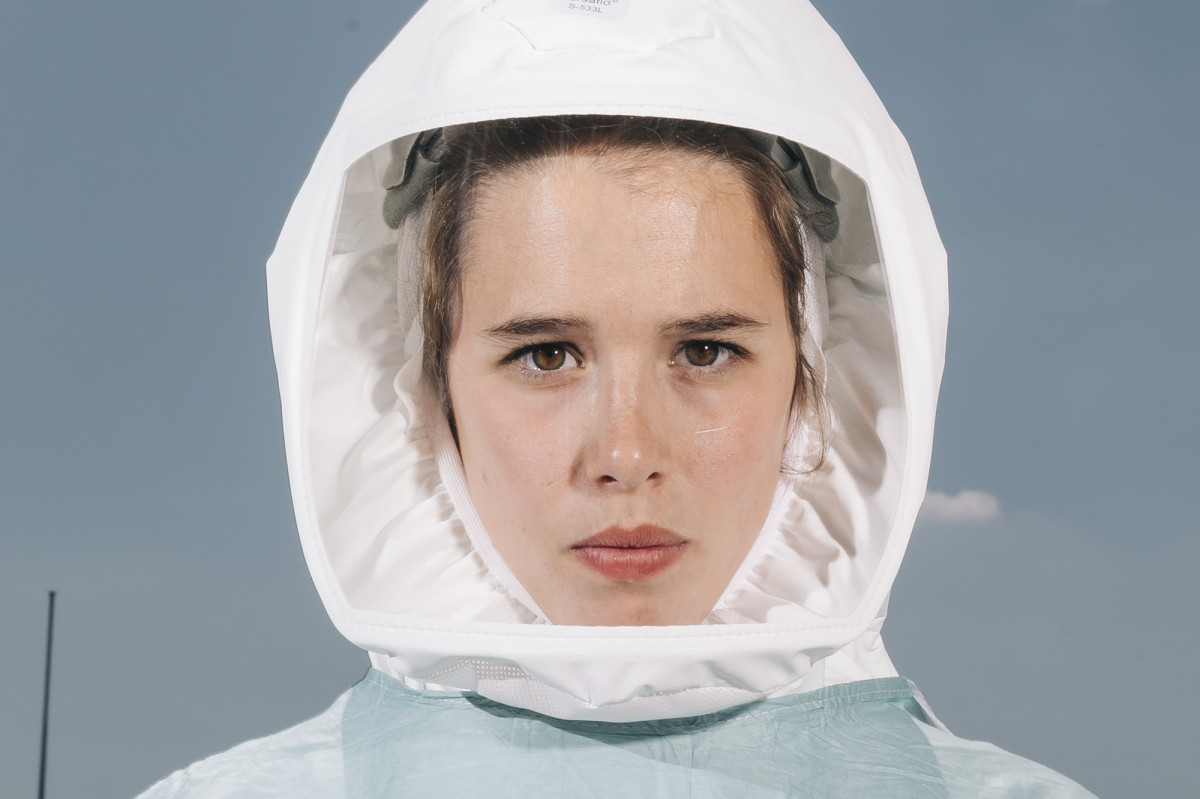 In the song "Bohemian Rhapsody", Freddy Mercury asks: "Is this the real life? Is this just fantasy?" Ever since the outbreak of the coronavirus pandemic, we, too, have been confronted with questions about what is actually happening around us and where the border between fantasy and reality lies.
The whole situation feels like a surreal dream in which we have to reorientate ourselves every few days. Germany countered the pandemic with infrastructural measures, new social distancing rules, and a lockdown lasting several weeks. In the photo essay Corona Rhapsody, we combine the different aspects and scenarios happening during the COVID-19 pandemic in Germany, which intertwine and can be interpreted in different ways – just like the combination of different music genres in the song "Bohemian Rhapsody". We are interested in the tension between public life, the apparatus behind it, and the people who move in this space. In a critical way, we reflect on the measures taken to prevent the worst during the pandemic, how the crisis has been communicated in the media, and how it has possibly been instrumentalized for political purposes.
We have chosen a theatrical, pictorial aesthetic to present our subjective perception of the pandemic and our surreal experiences, which also allows us to play with the staging of public space. Our aim is not to bring out the individuality of the people photographed, but rather to show them like film characters or avatars in video games. Even though we keep a critical eye on current events, it is important for us to say that this is not about exposing people or making fun of what is – without question – a very serious situation. With Corona Rhapsody, we want to show and question how the current pandemic is presented by the media and perceived in public, to what extent this coincides with subjective experiences, and how we will remember the coronavirus crisis in future.
Rafael Heygster (b. 1990) is a freelance photographer from Germany. He studied cultural anthropology in Hamburg and photojournalism in Hanover and Aarhus. In his work, he focuses on the relation between individuals and their social, cultural and ecological environment. His works have been awarded and exhibited internationally.

Helena Manhartsberger (b. 1987) is a multimedia journalist from Austria. She studied International Development in Vienna and photojournalism and documentary photography in Hanover and Aarhus. Her thematic focus is on the interface between politics, society and gender issues.

Rafael Heygster and Helena Manhartsberger's photographs will be exhibited during the upcoming 20th International Festival of Photography Fotofestiwal in Łódź, Poland. During the largest and jubilee edition of the festival, there will be over 40 exhibitions and the works of 150 visual artists will be presented. More info at www.fotofestiwal.com.