Maciej Cuske, director of the documentary "The Whale From Lorino", talks about the Far East region ...
2020-09-17 09:00:00
"Initially, whale hunting raised many ethical questions. After all, as a species they are at a higher risk of extinction than birds or land mammals. To cause them suffering is inhumane and incompatible with the idea of protecting the natural environment. However, I understood fairly quickly that in order to get closer to these people, one has to rid themselves of all prejudices and even personal beliefs and try to understand the Chukchi culture," says Maciej Cuske, director of the documentary The Whale From Lorino, the result of his journey to the Chukchi Peninsula – a land at the end of the world.
Read in 11 minutes
Mateusz Demski: More than a decade ago, you travelled the route of the famous Moscow suburban train. More recently, you were drawn to Chukotka, the last republic of the former USSR and one of the most inaccessible and uninhabitable places on Earth, at the edge of the Bering Strait. You are clearly drawn to the East.
Maciej Cuske: I don't know where I get it from, but I've always been fascinated by Russia. Not the polished Russia, Moscow or Saint Petersburg, but rather those regions and places that still remain unexplored and undiscovered. I appreciate the Russian borderlands, margins and frontiers that allow me to see this great country from the sidelines, a non-obvious position from which one can often see better. I managed to fulfil my dream of such a journey several times, but still, whenever I have the opportunity, I venture deeper into this weird, enigmatic land – I look for abandoned areas that travel agents tend to ignore.
When it comes to Chukotka, it all started with a few images. One day, about a decade ago, I found photos of a small, rural settlement at the edge of the sea. I saw extreme hardship; people living below the poverty line in wooden houses covered in snow, in 30 degrees sub-zero temperatures. These scenes tormented and haunted me. I wondered what might make people decide to live there? What does one do in a place like that? What does your average day look like there? But what impressed me the most was a photo of men separating flesh from a huge whale's body at an empty, cold seashore. There was something symbolic about this that really set me off.
What do you mean?
To me, the whale is the symbol of beginning of life on Earth. It is the oldest mammal, which endured millions of years of evolution unaffected. So it can be treated as a mythical creature, a synonym for nature that faces extinction, about to become history. On the other hand, there are the Chukchi – a threatened people of the North who may disappear at any moment as a result of historical transformations. Looking at these two interdependent worlds balancing on the edge of existence, I realized that these might be their last gestures before they perish.
Please explain: what is the ancient Chukchi tradition of whale hunting?
We should really begin with the origins of the Chukchi, one of the oldest Siberian peoples. Sources say their roots go back several thousand years. Initially, they led a nomadic inland life, tracking and hunting wild reindeer. Eventually some tribes moved towards the sea coast, gave up nomadism, and finally settled there permanently. There, the Chukchi subjugated the Yupik Eskimo peoples, absorbed their culture and the lifestyle based mainly on hunting sea mammals – seals, walruses, beluga and whales. Hunting for the latter has turned into ritual: a ceremony that gives continuity to coastal communities. There is a simple reason for that. These were the most dangerous hunts and provided the most food to the inhabitants. People sought the appeasement and protection of wild nature in these rituals.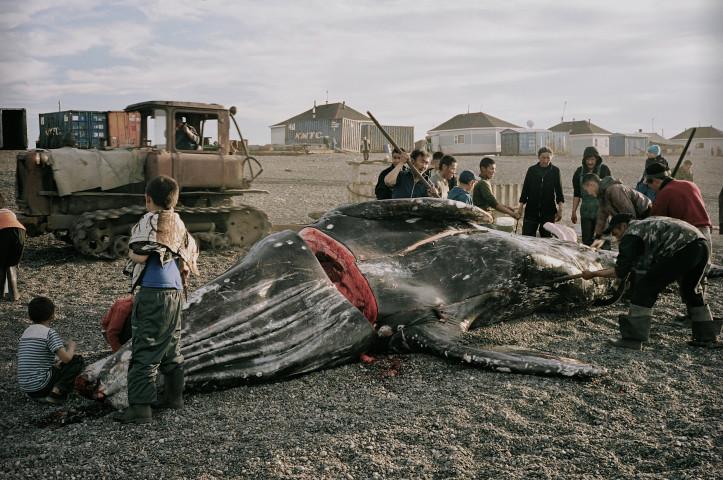 The documentary opens with a peculiar legend about the mutual dependence of animals and humans stemming from their united nature. Shamanism and animal worship in Chukotka go back several thousand years.
This is the Chukchi version of the story of the origin of the world, in which the Eskimo people believed years ago. Legend has it that the first human on Earth was a woman named Nau. She lived alone, under the stars, until one day a whale appeared on the seashore, fell in love with the girl and transformed into a man. From their love, children were born – first whales, and later human children, but they all lived together as one family. A few generations down the road, a man killed his brother, a whale. All evil in the world stemmed from this betrayal and fratricidal struggle, leading to hunger and suffering on Earth. Interestingly, an elderly Eskimo woman telling the legend at the beginning of the film comes from Naukan, the easternmost point of our hemisphere. Nobody can confirm this today, but I want to believe that this is where Nau – the mother of all people – once lived.
This legend shows that once upon a time humans were able to pay animals the respect they deserve. I wonder if more such tales have persisted?
This is the only fully preserved legend of the Chukchi that I have found, the very last relic of that unspoiled world. This is because in the 1930s a programme of imposing the Soviet model of society on the indigenous peoples was implemented in these areas. Stalin dealt a drastic blow to the Chukchi heritage, turning the structure of their world upside down. In the early 1950s in Chukotka – a territory twice the size of Poland – a heavy mining industry was established and with it a massive flow of workers from other parts of the USSR. As a result, the Chukchi quickly became an ethnic minority and second class citizens. Local shamans were exterminated or sent to labour camps, the old Chukchi beliefs in spirits and forces of nature were forgotten, and the tradition of whale hunting and reindeer breeding moved to collective farms. In an instant, this small nation was transported from the Stone Age to modern civilization and completely lost its identity. I am still shocked that the only 'legends' and fairy tales that I have managed to find are ones of Stalin or Lenin leading the 'backward' Chukchi towards modernity, replacing their sealskin yarangas with wooden huts and machines. With even greater disbelief I watched decorative walrus tusks, engraved – using the traditional, thousand-years old technique – in the spirit of socialist realism, with images of the 'Great Leader', scenes of party committee meetings and the rising sun in the shape of a red star.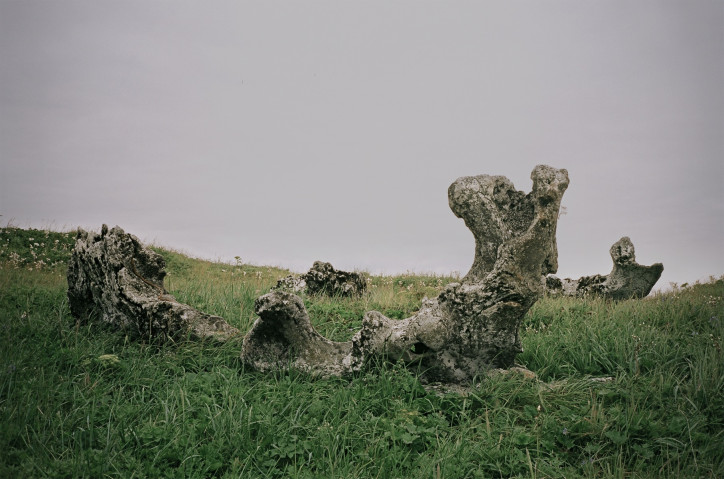 In other words, the Soviet doctrine confused the Chukchi, disfiguring and destroying their heritage. How big a role does the spectre of the USSR play in the life of today's Chukchi?
In my opinion, Chukotka is a tragic region where you can observe the effects of these painful processes. In the 1990s, perestroika came and suddenly Russia, having to deal with enormous problems after the collapse of the USSR, all but forgot about this small nation on the frontiers of the empire. Coal, silver, gold, nickel, lead and mercury mines collapsed, as did the kolkhozes. Large-scale whale hunting ended and Russian ships stopped delivering provisions. The migrant population moved back into the interior, and the Chukchi were left to fend for themselves. A recession began and the nightmare lasted 15 years. There was often hunger. I often heard locals recalling, chillingly, how they sacrificed their beloved dogs in order to survive. The hunting tradition – until recently the foundation of the life of indigenous people and an absolutely necessary condition for their survival – faded in the shadow of 'great' Russia. This must have had far-reaching consequences. For some 20 years, the Chukchi have been trying to return to their hunting roots and beliefs, but some things just cannot be undone. Today, their old culture is being restored in a rather commercial, folk manner. And the omnipresent drunkenness, ruination, apathy and desperation – and dozens of suicides each year – are nothing more than the aftermath of the Soviet era and the attempts to 'civilize' the life of the Chukchi. Just this year, in the village of Uelien – around 30 kilometres from where we shot the film – five primary school kids under the age of 16 committed suicide.
The scale of these tragedies surpasses most reports from the Far North. How is it possible that the long gone Soviet rule still takes such a heavy toll?
It seems to me that the desolation and confusion of the last Chukchi generations are also caused by the fact that all their lives they had faith in Marx's Communist Manifesto and in Lenin, whose bust is still displayed in every village and settlement, and who has suddenly forgotten all about them. In Chukotka, for the first time in my life, I saw a land that had lost all spirituality and faith in a higher order. And I do not mean strictly religious practices, understood in an institutional or structural sense, but certain knowledge about their ancestors, ancient traditions, and rituals that for centuries helped understand or organize the surrounding world. One may not believe in God, but in every culture, when a loved one dies, a traditional burial is organized with a coffin or urn – to tame death, to bid a dignified goodbye. A kind of ritual is performed. As I have witnessed, the Chukchi seem to have forgotten about it.
What do you mean?
In Laurentia, near Lorino, I came across a horrifying, indescribable sight. A vast, long peninsula littered with thousands of tonnes of iron, shipwrecks, machinery, demolished buildings, remains of factories, garbage and rusty oil barrels. This sight stretched along the coast to the horizon. At the very edge of this mess, I found the scantiest cemetery I have ever seen. There were decaying, rusting tombstones, broken crosses, faces of young, beautiful people on medallions. I thought it must be terribly sad to have such a depressing sight after death. What is left once life ends? And yet, what touched me the most was that the cemetery was still operational, as evidenced by fresh flowers. I felt I had to film a scene there. As it happened, during filming a man who lived where we were staying died. He was found by the river, reportedly drunk. He took his last journey in an old, massive lorry. I thought to myself – we die the way we have lived... How sad.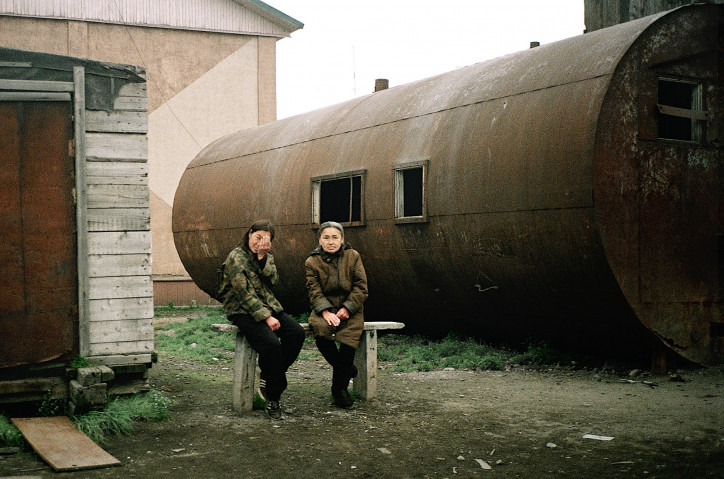 I read somewhere that the traditional Chukchi burial consisted of taking the deceased into the tundra and leaving them to the predators. Don't you think the removal of indigenous peoples from nature was also disastrous?
Good point. Pulling the Chukchi from the tundra, trapping them within factory walls and kolkhozes, and depriving them of the sense of belonging to surroundings that should be considered a synonym of freedom. I realized how special this space is when we ventured deep into the wild tundra with a group of archaeologists to reach a place where humans lived a thousand years earlier. Never before had I seen anything so beautiful and primal, and so hostile at the same time. To be clear: the tundra is windy, exposed; the nearest tree is probably 1000 kilometres away. Winter can drag on for up to 10 months, in the summer only the top layer of the soil thaws (40 centimetres). Nothing can grow there. Besides, you can encounter a bear at any moment – at one point, one started running straight at us. We were scared to death, because a human stands no chance during such an encounter.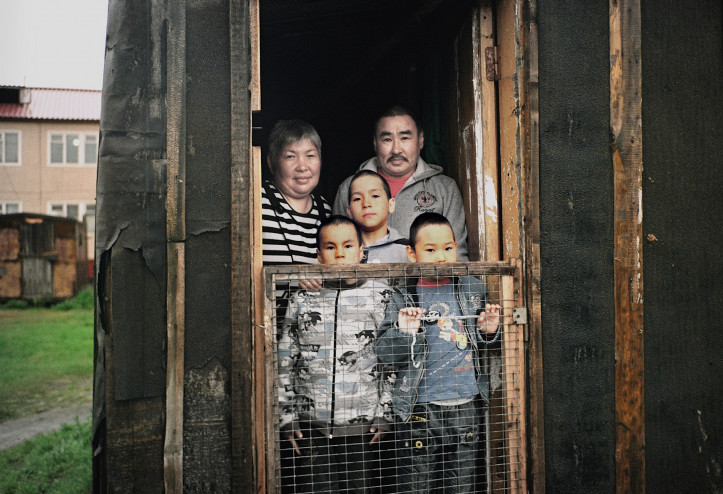 I think that these adversities of nature have forced the Chukchi to hunt whales. Today, we think about such practices as another attack on our planet. Would you say that, too?
Initially, whale hunting raised many ethical questions. After all, as a species they are at a higher risk of extinction than birds or land mammals. To cause them suffering is inhumane and incompatible with the idea of protecting the natural environment. However, I understood fairly quickly that in order to get closer to these people, one has to rid themselves of all prejudices and even personal beliefs and try to understand the Chukchi culture. The Chukchi are one of three nations in the world that can legally hunt whales, because they are the only source of so many of the vitamins and sustenance that they need. The entire process is controlled by the International Whaling Commission. They are allowed to kill 143 grey whales and two, much larger, Greenland whales each year, but only for their own needs, for food; not for sale. Such conscious hunting, rather than mindless destruction of the environment, is to me absolutely understandable. Otherwise these people would starve. Food and other goods are shipped to Chukchi villages on a container ship just once a year, in modest amounts unimaginable for Europeans. As you can see, we have no right to interfere in the Chukchi traditions and judge them based on our stereotypical views of the world. As an aside, Norway kills twice as many whales a year – even though it is a highly developed, industrialized country, and it is not necessary for their survival.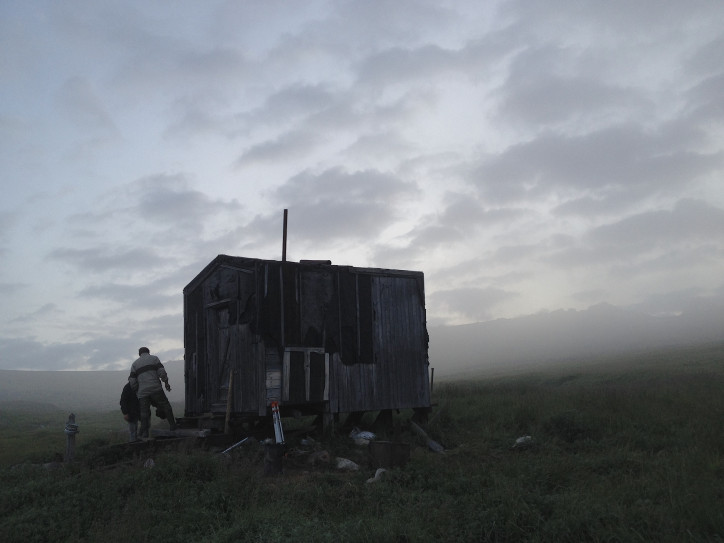 What were your final thoughts on your trip to Chukotka?
I have a feeling that my stay in Chukotka has infested me with thoughts about the end of our civilization, which today seems to be an unstoppable process. There, both humans and wild nature participate, daily, in an unequal fight with death. As I watched the Chukchi culture and the whale population become history, I thought that my film shows a taste of the apocalypse that may take place on a global scale in some distant future. Now these dark visions are starting to materialize before our eyes. The outbreak of the pandemic caused the world as we knew it to end overnight. We've come too far. And if we do not stop, it is very likely that we will have to deal with what the Chukchi are dealing with now.
"The Whale From Lorino" is available to view online in Poland from 19th September 2020 to 4th October 2020 as part of the Millennium Docs Against Gravity film festival.
Parts of this interview have been edited and condensed for clarity and brevity.
Maciej Cuske:
Born in 1972, Cuske is a documentary film director, screenwriter and cinematographer. In 2005, he graduated from the Andrzej Wajda Master School of Film Directing. He is the creator of the award-winning documentaries The Cure (2004), The Secondhand Bookstore (2005), The Suburban Train (2007), In the Sky, on Earth (2007) and III: Remember the Sabbath Day to Keep it Holy (2008). In 2013, he had his feature length debut with the film Warsaw Station – a production devoted to life in contemporary Warsaw, consisting of six short stories directed by five directors. In 2019, The Whale from Lorino had its international premiere at one of the most important documentary film festivals, the IDFA in Amsterdam.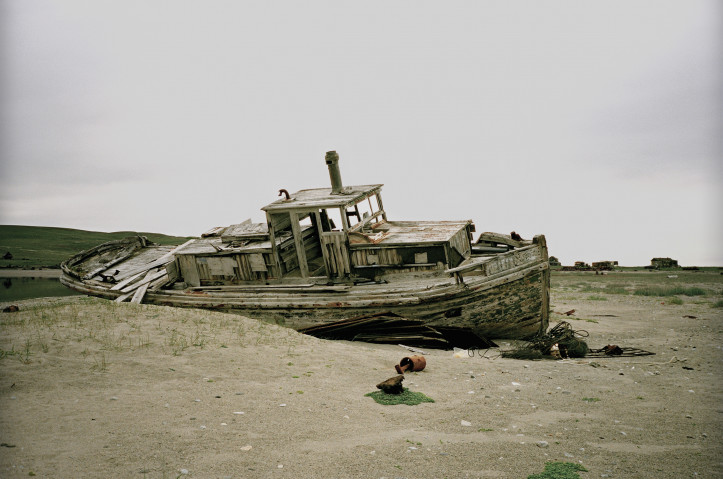 We invite you to watch the first film produced by PRZEKRÓJ Foundation, entitled "The Whale". The documentary is available here.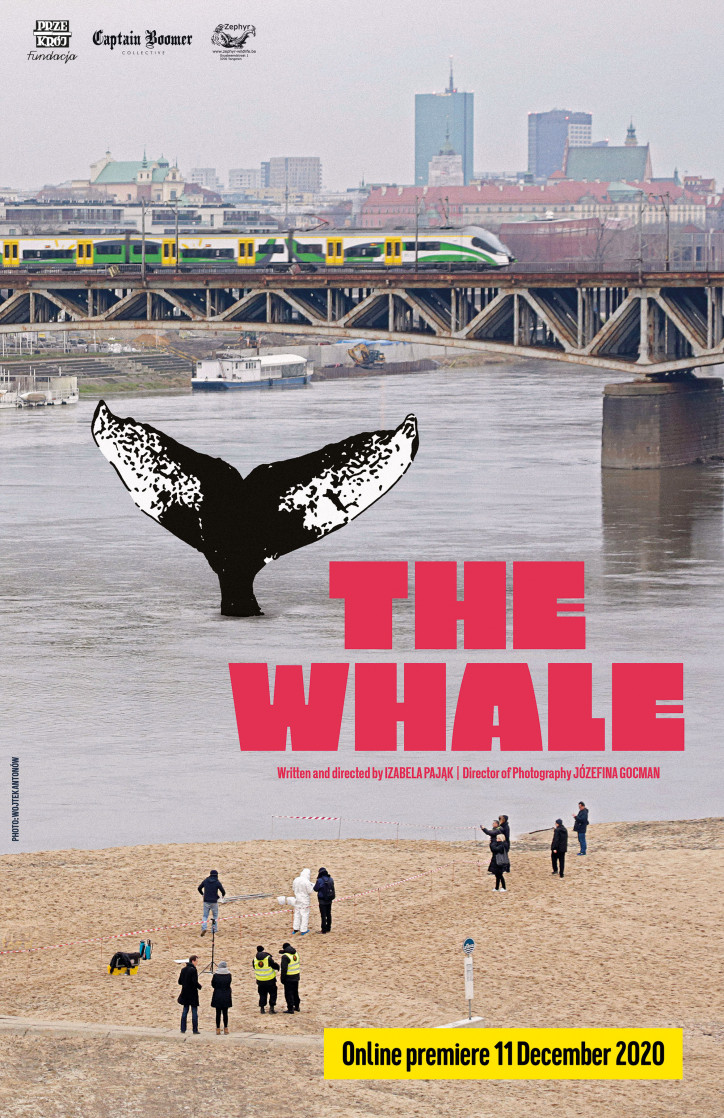 A high five for "Przekrój"? Or maybe a ten? By supporting PRZEKRÓJ Foundation, you support humour, reliability and charm.
Choose your donation