As we reach the end of the 2010s, "Przekrój" looks back on our favourites of the last decade. Here, ...
2020-02-04 09:00:00
There is little doubt that female film directors have a harder time getting ahead in the business. Sexism is still rife in the industry, which habitually neglects women in the award season, and strong female characters are still extremely rare. Actresses past the age 35 struggle to get employment. This is no different in Eastern Europe, despite the fact that some of the most outstanding films of the communist era were made by female directors, such as Věra Chytilová, Kira Muratova or Larisa Shepitko. After the collapse of communism, things didn't exactly get easier for women – the dominant image from the most fêted films of the last 30 years in the region is rather one of a male anti-hero, gangster or struggling member of the intelligentsia, trying to survive in the new reality.
Read in 12 minutes
The last decade in our region brought specific problems to the fore. If the 1990s were reflecting a painful need to 'be like the West', then the last 10 years documented profound divisions in Eastern European societies. The new capitalist economy became entrenched, several of the countries were already members of the European Union and underwent severe social and class transformations. This social criticism was especially visible in the Romanian New Wave or recent Hungarian cinema, which have rarely championed female directors. Still, women gave the changing post-socialist society a distinct look and vision. Ever subtle, even if striving for social commentary, directors examined especially the new female roles in the capitalist, consumerist society.
Lastly, their films reflect heated discussions on women's rights in our region, as conservative governments have taken power in several countries. The recent popularization of feminism and the eruption of the #MeToo movement has provoked intensified discussions of how to better include women in film. However, this is not the sole reason for the following list; it is not a strange affirmative action to promote appreciation of female directors in the region. It is rather an attempt to highlight 'another way' of looking from the past decade (to borrow the title of the feminist Hungarian film from 1982 – again, made by a man, Károly Makk) and grasp female reflections on the new challenges facing the region, as well as the new generation of women filmmakers gaining their independent voice.
On Body and Soul
Ildikó Enyedi
If during the late socialist era directors were expected to make films about 'serious issues', the new democratic era brought the possibility of subtle reflection on the human condition and the painting of more intimate portraits of individuals. Such could be the comparison between the two best films by Ildikó Enyedi, a Hungarian director-screenwriter born in 1943. There couldn't be greater distance between My 20th Century (1989) and On Body and Soul (2017) – the former gives a sweeping historical spectacle of the early century, while the latter is a quiet love story happening between two employees of a modern abattoir (Géza Morcsányi and Alexandra Borbély).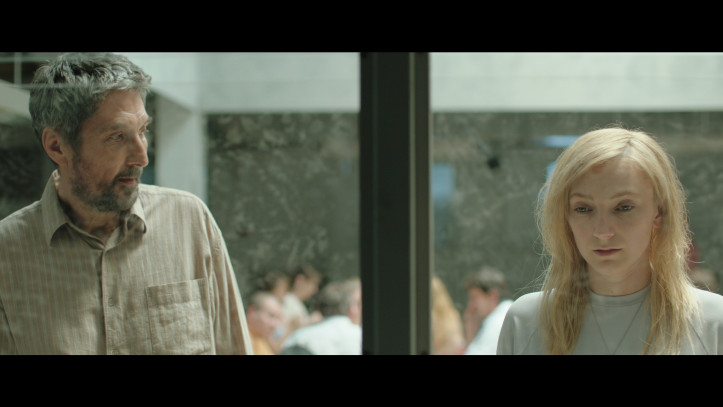 Too shy to openly speak about their feelings, they begin to meet and develop their relationship in their dreams, where they transform into a deer and a doe in paradisiacal forest surroundings. Extremely sparing in dialogue, deadpan in emotion, and with a subdued colour palette, the film nonetheless paints an extremely intense and endearing portrait of two lonely people looking for love and the need for closeness and intimacy. Never slipping into sentimentalism or magic realism – despite its slightly otherworldly premise – the film has an almost subliminal effect on the viewer, breathing new life into the melodrama genre.
The Summer of Sangailė
Alante Kavaite
Lithuanian cinema didn't have it easy after 1989, in the sense that it wasn't greatly established prior to the transition, which is why its output remains unjustly under-recognized. This might change with a new wave of female directors, of which Alante Kavaite displays the most fascinatingly intimate portraits of womanhood and girlhood I have seen in a while. The Summer of Sangailė (2015) is a typical summerly tale, basking in the sunshine of the deceitfully heavenly surroundings of the Lithuanian seaside. Sangailė (Julija Steponaityte) is a tomboyish 17-year old, in denial of her body and her sexuality. She stays in a luxurious wooden lodge with her middle-class artistic parents, and does nothing but frantically cycle around, also secretly cutting herself in the bathtub.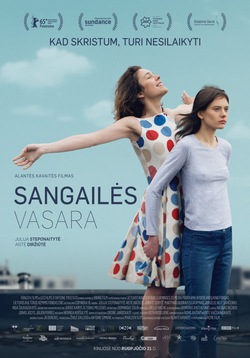 From this tedium of misery and self-hatred, a salvation comes in the form of the curvy, feminine, less well-off and slightly older Austė, a waitress in the local canteen. From here on, a crazy summer of love and passionate sex ensues, which will set Sangailė free and let her embrace the feelings and emotions in her life. With the subtle tinge of class, the film chooses an optimistic take in which social status divisions can be overcome by love. Playing like an LGBT version of Ghost World (2001), the film is a charming portrait of young blossoming women, accepting themselves as they are; forging a future completely unfazed by the expectations of men and patriarchy.
In Bloom
Nana Ekvtimishvili
Nana Ekvtimshvili has already proved herself in several gripping features, of which the majority, like Netflix-streamed My Happy Family (2017), focus on women in modern Georgian society. In Bloom (2013), a story of girlhood and friendship set against difficult and extreme times – the extremely patriarchal realities of 1990s Georgia, still in the throes of the Georgian Civil War – remains her best to date Shot in subdued colour by cameraman Oleg Mutu – who also worked on Cristian Mungiu's 4 Months, 3 Weeks and 2 Days (2007) – the film tells the story of two adolescent girls fighting for their independence and freedom from the social expectations in unstable times, both from their families, school and from men, whose attention they begin to attract.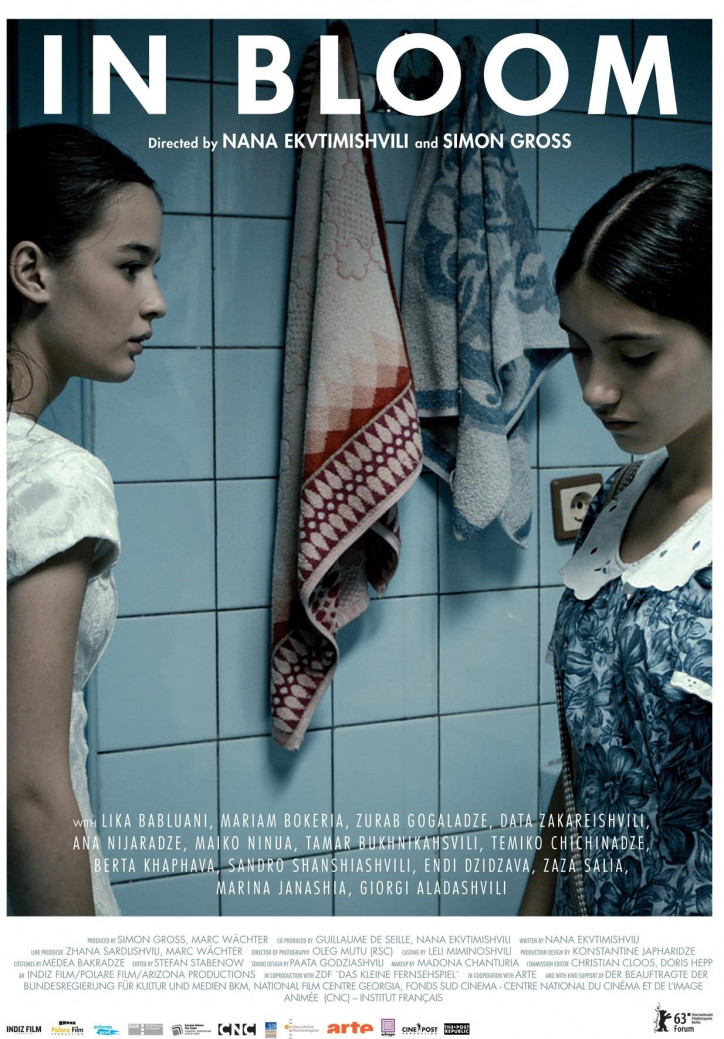 Wise beyond her years, Eka excells at school, but is estranged from her jailed father and brother fighting on the front. Confronted with death and loneliness, she seeks solace in her closeness to friend Natia, who, in turn, escapes her abusive alcoholic father for the early excitements of adulthood. When she is 'traditionally' kidnapped by an older boy and turned into his wife, their friendship faces a serious challenge. The traditional wedding is a 10-minute masterpiece, showing the two girls dancing with full awareness of the impending hardships of life, but savouring a special moment regardless.
God Exists, Her Name Is Petrunya
Teona Strugar Mitevska
The quest for women's rights and highlighting oppression can be done also in the realm of comedy – not only through murky drama. In God Exists, Her Name Is Petrunya (2019), Teona Strugar Mitevska highlights a lesser-known Macedonian cinema, where women face sexism unthinkable in Western liberal circles and are offered a way out of it that would be equally unacceptable, for hypocritical reasons.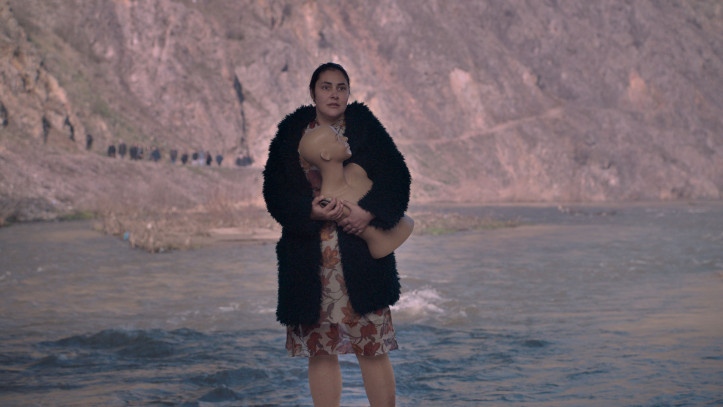 32-year-old Petrunya is a lonely, plump waitress, who is pushed around and shamed by her family. This suddenly changes after she invades the traditional annual Epiphany holiday, where men dive into water to retrieve a cross tossed by a priest. She jumps in and becomes the winner, but is unwilling to return the cross back. She turns into a national sensation overnight thanks to a YouTube clip. Even though this promising set up is diminished by a predictable ending, its sheer female zest and energy puts this film against the testosterone-fuelled cinema of Emir Kusturica, proposing a counter-history of modern Macedonia and its understanding of 'independence'.
The Lure
Agnieszka Smoczyńska
The Lure (2015) is the closest that the horror-queer aesthetic has come to the mainstream of Polish cinema. Agnieszka Smoczyńska was inspired by the paintings of Aleksandra Waliszewska, whose animated paintings open this sensual film, a crowd pleaser at Sundance. Set in the 1980s, it is about two mermaids swimming in the toxic waters of the Vistula River in Warsaw, devoting themselves to the casual murder of humans, with one mermaid beginning to desire inhabiting a human form. Smoczyńska nicely portrays a nostalgic (or even 'ostalgic') late socialist aesthetic – or rather its less well-known showbusiness side – with a universal tale of the carnivorous, bloodthirsty nature of human life and sex. It's a story of doomed love and deception… or is it?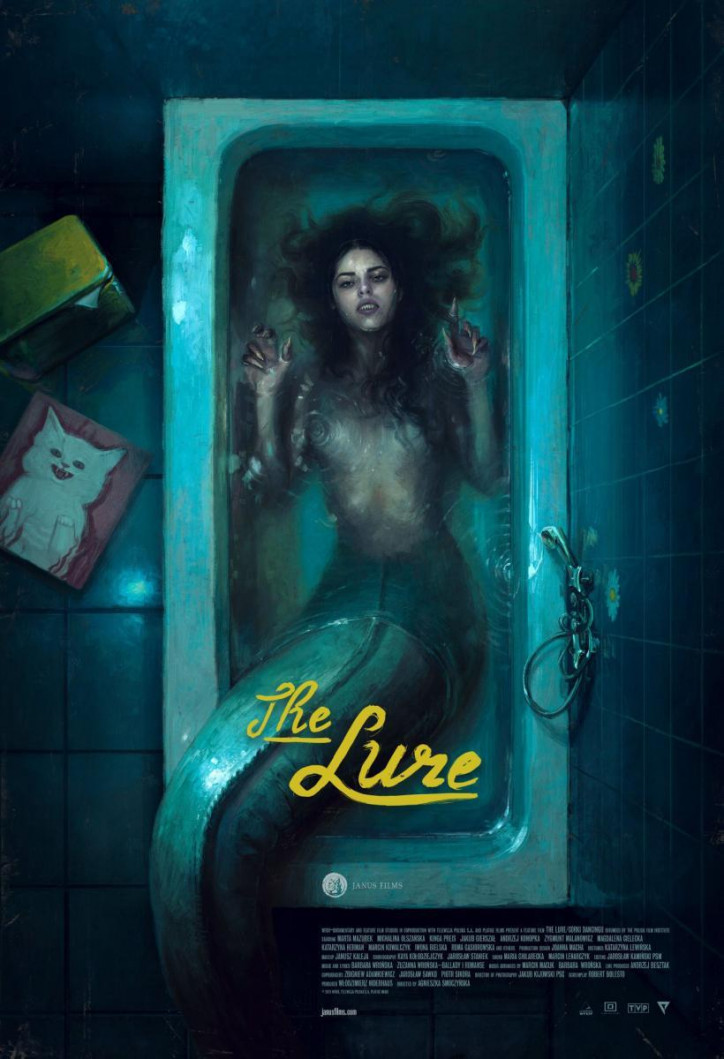 Dripping with glitzy glamour (the film mostly takes place in the nightclubs of Warsaw), the film has shades of Liliana Cavani's The Night Porter (1974) and Andrzej Żuławski's Possession (1981), and is clearly as much about its story as about its looks. Is this a bad thing? Polish cinema is often moralistic, always about 'something', whereas this film opposes that obligation. It is instead a passionate fairy tale, where passion, colours and flamboyance are identical with the story itself.
Quit Staring at My Plate
Hana Jušić
Social realism has always been strong in post-communist cinema, where even the most capitalism-enamoured have had to admit that life had become difficult for some. One very original take on the genre comes from Hana Jušić, born in 1983 to the generation already coming of age in the new capitalist Croatia. Quit Staring at My Plate (2016) focuses on 20-year-old Marijana, who suddenly becomes responsible for her whole dysfunctional family: a domineering father, who suffers a stroke and is now like a baby; a catatonic mother, and a mentally-disabled older brother. Angsty and stressed, suffering from constant harassment from her father, deprived of personal space in the small flat she shares with her relatives, Marijana unexpectedly gathers a sense of freedom once she is forced to provide for her family and gets into shady businesses.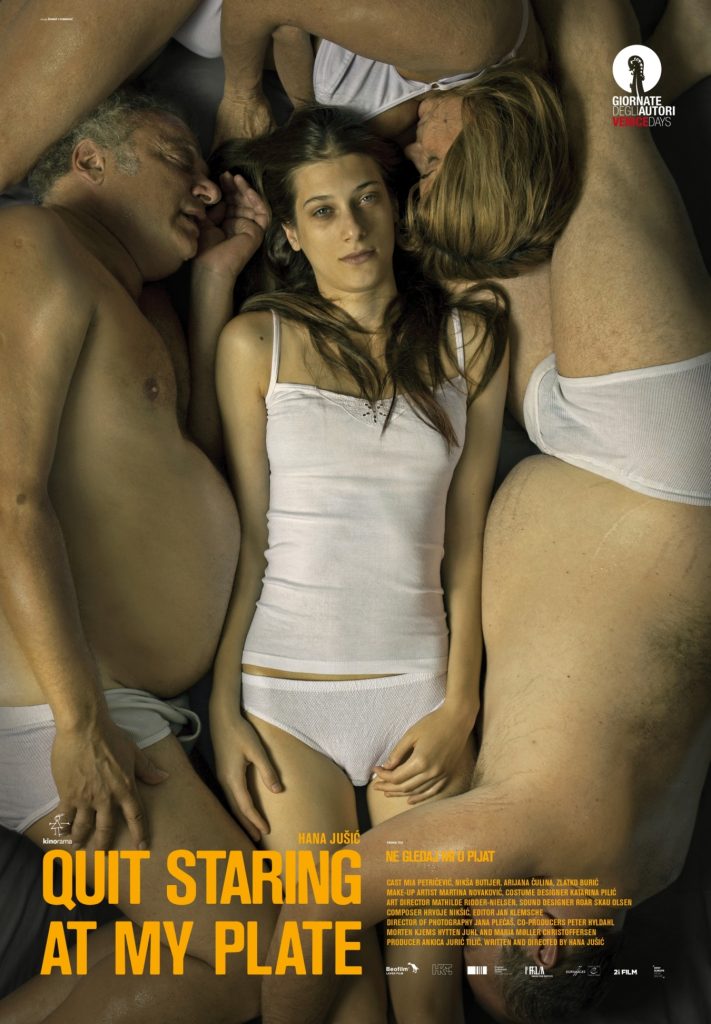 Financial and sexual independence, even if the character lands in undesirable situations with various off-putting men, is still her own choice, at least. The protagonist remains an enigma, hidden under emotional armour, but the film manages to look underneath that mask. Jušić's film is a bold suggestion that it is greed and a lack of solidarity that is undoing her country.
Eternal Homecoming
Kira Muratova
Kira Muratova was one of very few Soviet directors who transitioned into the new era and still made good movies. She was a great avant-gardist and experimentalist of form – skilled enough to bring The Asthenic Syndrome (1990), which remains the best film about the fall of the Soviet Union. Eternal Homecoming (2012), her last film before her death in 2018, does not match Chekhov's Motifs (2002) – her epic take-down of corrupted Russian society as an absurd comedy of manners – but instead is her love letter to cinema and a reflection on her own career. In it, a producer shows screen tests for a film by a famous dead director to a sugar company industrialist, in the hope of securing some money.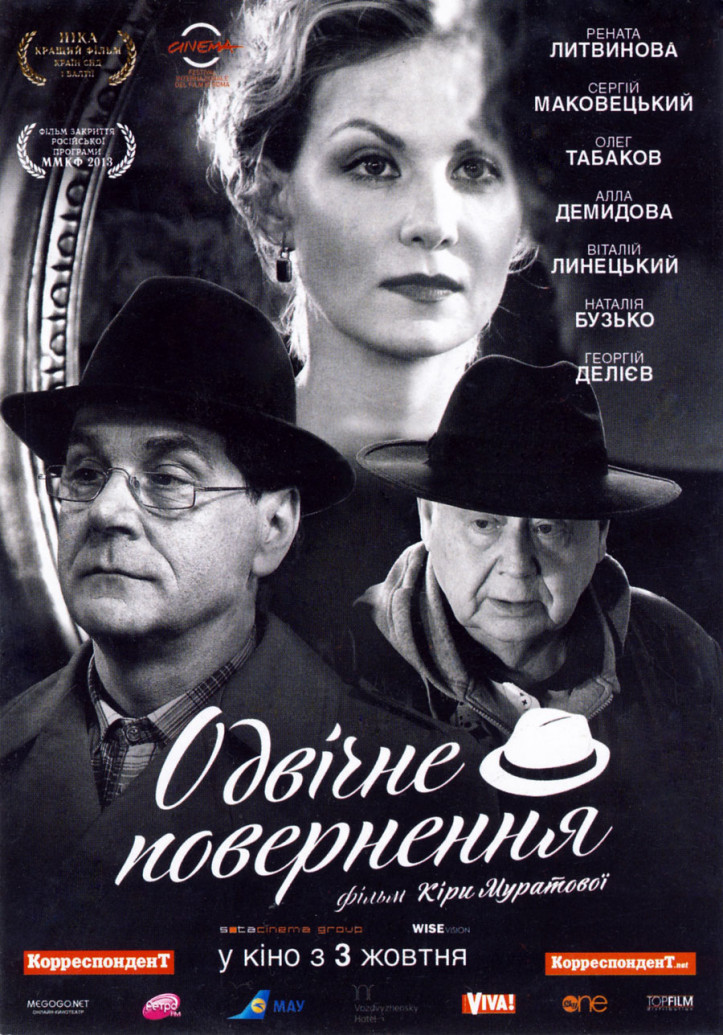 Several dozen couples act the same love scene and speak the very same dialogue. It's a tale of deception: two lovers meet after many years, but the man is the twin-brother of the erstwhile lover. Nothing is true, and yet we play it, suggests the ever-ironic Muratova. The sugar businessman is reluctant to finance the film, concerned about its commercial viability. Told in magnificent black-and-white, Muratova's film is a reflection on the social role of cinema, after the previous systemic framework had fallen down.
Core of the World
Natalya Meshchaninova
Core of the World (2018) is a precious portrait of man and changing manhood in contemporary Russian society. Natalya Meshchaninova's characters are outcasts – living at the brink of the social world, on a run-down farm, professing greater camaraderie with animals than humans. The protagonist Igor is an outsider without age. He could be 20 or 40, he looks like neither a man nor a child, and his social role remains equally shadowy. He takes care of animals at a family farm, the owners of which took him in several years earlier.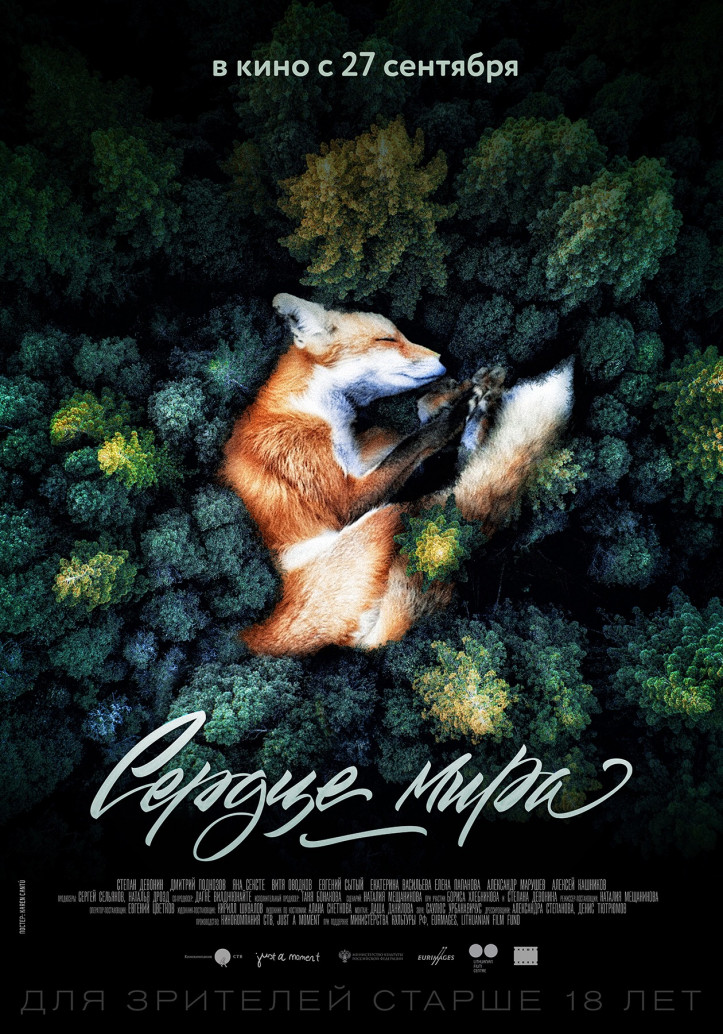 We subliminally feel his wounds and pain, but don't learn the exact reasons. Now he is trying to negotiate his own place. Rejecting love, rejecting sexuality and social norms, Igor lives in greater harmony with the natural world. The stupendous, mesmerizing cinematography and acting from Stepan Devonin are the film's strongest points. Meschaninova builds a fascinating portrayal of society in transit, with traditional social and gender roles shaken but not yet rebuilt anew.
I'm Going to Change My Name
Maria Saakyan
Maria Saakyan's work is sadly overshadowed by the director's premature death from cancer in 2018. Considered a prodigy, her most praised feature was The Lighthouse (2007), through which she single-handedly revived contemporary Armenian cinema and propelled it to international success. Her final film, I'm Going to Change My Name (2012) also draws on Armenian folklore and fairy tales, but in terms of poetry rather than aesthetics. We encounter 14-year-old Evridika and are dipped into her world, with the film acting as a projection of the girl's dreams and emotions. "The main heroes of this poem are Body and Soul, Music and Chaos, Girl and Mother and also Love and Desire as 14-year-old Evridika understands it," said Saakyan of her film.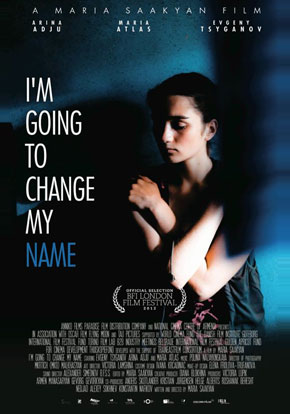 The girl feels abandoned by her mother, channelling her loneliness into art and sinking into an imaginary online world. Then a man steps in, her mother's ex-lover – in fact, unbeknown to the girl herself, Evridika's father. Plunged into adult emotions she cannot yet process, Evridika sinks deeper into emotional chaos, coming to the realization that she was an unwanted child. She stands perhaps, in the eyes of the director, as a more general figure of the 'abandoned generation', with parents focused on their careers or problems; with no interest in their inner lives. Saakyan portrays them with a tenderness worthy of Andrei Tarkovsky and Maya Deren, against the common and unjust suggestions of the younger generation's emptiness. Here, the emptiness has undoubtedly been created by the parents.
Crulic: The Path to Beyond
Anca Damian
The only animation in our round-up is an extraordinary take on a particularly tragic story. Based on real events that took place in 2007 and 2008, Crulic: The Path to Beyond (2011) tells the story of the death of 33-year-old Romanian citizen Claudiu Crulic in Polish prison, after he was wrongfully accused of stealing a judge's wallet in Kraków. Arrested and mentally tortured in Polish jail, having run out of other options, he went on a hunger strike.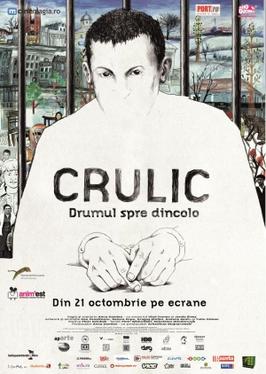 Everyone failed him: institutions, law enforcement, justice administration, and basic human decency. His accusation is clearly based on racism – despite it being proven that he wasn't even in Poland when the theft took place, the petty crime is just an excuse for everyone to indulge in their frustrations. The horrific effects of the hunger strike – how Crulic's body deteriorates and disappears – brings not only Holocaust imagery to mind, but of course makes us contemplate the adjective 'Kafkesque' on many levels. Drawn with powerful imagination, it brings to mind Ari Folman's Waltz with Bashir (2008), and is no less moving. At the same time, Anca Damian's partly Polish-financed and produced film wears every sign of social engagement typical of the Romanian New Wave. It is similarly brave in grappling with the human beast after the seeming regaining of capitalist freedom.
A high five for "Przekrój"? Or maybe a ten? By supporting PRZEKRÓJ Foundation, you support humour, reliability and charm.
Choose your donation