As we reach the end of the 2010s, "Przekrój" looks back on our favourites of the last decade. Here, ...
2020-01-28 09:00:00
The past decade has witnessed a decisive change in the role of books and writers from Central and Eastern Europe in the English-language literary marketplace. Until around 2010, it often seemed, the 'post-communist' paradigm still held sway. The books that caught the attention of UK and US publishers tended to reflect either the ordeals of the Iron Curtain decades, or the social upheavals that followed the breakdown of the Soviet empire. During the 2010s, however, the curse (or maybe blessing?) of this single, dominant story largely lifted from perceptions of the region's literature.
Read in 12 minutes
Publishers and readers faced authors and works from, in Western terms, much more 'normal' societies. They came from places that felt closer than ever in political, geographical and human terms (think of the scale of migration to the UK from Poland and the Baltic states), but still in some ways more remote than the Western and Northern European cultures that continue to provide the bulk of translated works in the Anglosphere. There were exceptions: the ex-Yugoslav countries continued to be defined by the drama and trauma of the 1990s wars and their aftermath. And, for good or ill, stories of resistance and survival from World War II retained the power to reach and touch an enduringly large public in the UK and US alike.
This partial normalization of the region's literature in Anglophone eyes has had mixed results. Consider, for instance, the absences it left. During the peak of the 'post-communist' phase, writers from the Czech lands commanded regiments of Western admirers: the fans of Milan Kundera, of Ivan Klíma, or of the (belatedly translated) Bohumil Hrabal. In the 2010s, though, very little new work from their corner of Central Europe found its way into English – the satirical novels of Jáchym Topol being a rare exception. Poland, on the other hand, did partly begin to resemble its neighbours to the West as a presence on the UK/US publishing scene. One sign of this shift was an unprecedented attention not only to high 'literary' fiction but genre writing, and above all crime (in translated mysteries by Marek Krajewski, Zygmunt Miłoszewski, and others). Between 2014 and 2018, sales of Polish authors in the UK increased sevenfold – although from a rather low base. The global acclaim accorded to Olga Tokarczuk as the decade ended did not come completely out of the blue.
Other factors beyond geopolitical change and literary fashion affect the potential impact of authors from this region in the Anglosphere. One is, quite simply, the availability of first-rate translators. Even languages that achieve a relatively high 'strike rate' in terms of the numbers of books translated – Croatian, say, or Polish – still rest on the shoulders of a few trusted and gifted intermediaries. Another is the enthusiasm of dedicated publishers, often small independent houses. The tireless advocacy of Tokarczuk by her British imprint, Fitzcarraldo Editions, gave a substantial boost to her UK reception. Further south, Istros Books specialized effectively in the modern literature of the Balkans, while (in the UK) Tuskar Rock shrewdly rode the wave of admiration that pushed László Krasznahorkai towards Anglosphere fame.
Prizes, too, can contribute to the profile of the region's writing. Krasznahorkai won the UK's Man Booker International Prize in 2015, and Tokarczuk the same honour in 2018 – a curtain-raiser to her Nobel award the following year. And it took Svetlana Alexievich's Nobel in 2017 for Penguin Books to offer all the Belarusian's major works in easily-available English editions. Indeed, publishers often play a sluggish game of catch-up with important writers from Central and Eastern Europe. The following selection of 10 favourite works from the region published during the 2010s contains one novel – Magda Szábo's Katalin Street – that first appeared in Hungarian half a century ago, in 1969. Fine books often reach the Anglosphere like light from distant stars, after journeys that can last for decades. If I had chosen to include re-translations on this list, the time-lag might have appeared even more outlandish. It could be argued that, given the defects of its forerunners, Bill Johnston's magnificent translation of Adam Mickiewicz's Pan Tadeusz in 2018 was the first fully adequate English version of the verse novel considered as Poland's national epic. That would mean a translation delay of 184 years.
The Collected Prose 1948–1998
Zbigniew Herbert
Translated from the Polish by Alissa Valles et al. (2010)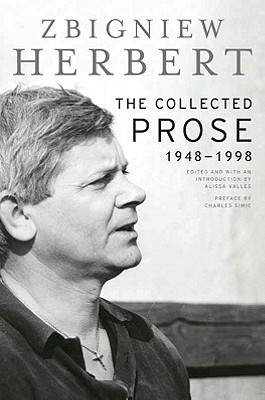 Zbigniew Herbert's Collected Poems had reached English in 2007, in an edition that allowed a new generation of readers to understand why his verse had left such an indelible trace on the work of iconic Anglophone poets such as Seamus Heaney and Ted Hughes. This 2010 compendium of his essay collections – Labyrinth on the Sea, Still Life with a Bridle, King of the Ants, Barbarian in the Garden – at last gave a panoramic overview in English of his second life as an art critic, traveller, mythologist and moralist. Crucially, it showcases Herbert not only as a visionary chronicler of his own nation's sorrows and struggles, but a European mind at ease with his continent's common heritage. He emerges as, in the words of Heaney's elegy for Herbert, "one of those from the back of the north wind" who found cause for wonder and celebration even when "the land was silent and summer's promise thwarted".
Karaoke Culture
Dubravka Ugrešić
Translated from the Croatian by David Williams, Celia Hawkesworth and Ellen Elias-Bursać (2011)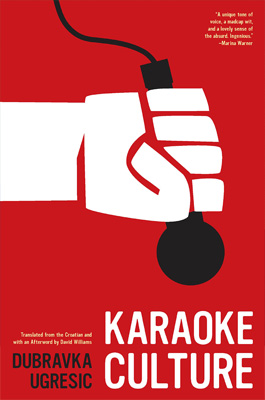 Published near the start of the decade, Dubravka Ugrešić's essays on the temptations and pitfalls of a de-centred, hollowed-out world have proved uncannily prophetic. Always astute, darkly witty, happily unorthodox, the self-exiled writer from the remnants of Yugoslavia – now based in Amsterdam – long ago moved beyond the empty platitudes of 'post-communism' in her depictions of Europe after 1989. For Ugrešić, the phoney, ersatz quality of so many early 21st-century cultural phenomena both reflects and reveals the showbiz politics of our new era of spectacular populism. Remember that this trend was hardly visible to most observers in the West as the 2010s dawned. An illusion-free veteran of the Yugoslav break-up, however, might better notice the way the wind was blowing. Ugrešić is original, sardonic and unsparing. Re-read in 2020, her exemplary pieces show how closely the 'provincial' kitsch and nostalgia of the Central European societies she observes match the current pathologies of their neighbours to their west.
Trieste
Daša Drndić
Translated from the Croatian by Ellen Elias-Bursać (2012)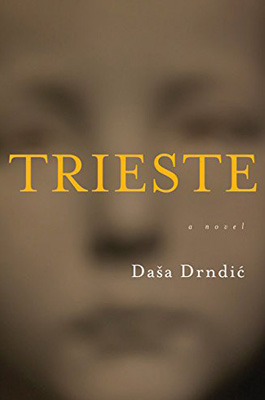 Daša Drndić, who died in 2018, writes out of a Balkan and Central European history that survives not as a smoothly unrolling narrative but a patchwork of bloody fragments. Her most powerful novel, Trieste is focused on but not confined to the disputed border city on the Adriatic. It takes in the genocide of Central European Jews, the Nazi abduction of children for an 'Aryan' breeding programme, and the many ways in which history – and memory – seeks to bury or distort the worst of crimes. This polyphonic novel switches among modes and styles, from pure documentary record (such as a list of deported Italian Jews) to a kind of surrealist collage. A mother's quest for her long-lost child, kidnapped by the SS, grounds every step of this journey into the still-unsettled past. Drndić, a stalwart opponent of nationalist fantasies when they returned to torment her ex-Yugoslav homeland, shows how times of dissolving borders and melting identities may breed monstrous fictions.
Blinding (Vol. 1): The Left Wing
Mircea Cărtărescu
Translated from the Romanian by Sean Cotter (2013)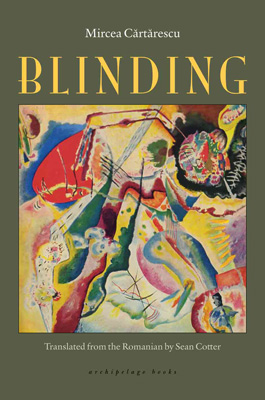 If major authors in Hungarian or Polish face a rocky road into English, pity Romanian writers – however gifted – and their scarcely-translated tongue. Indeed, Mircea Cărtărescu's extraordinary Orbitor trilogy is creeping into English only at a snail's pace. This opening volume, however, amply demonstrates why the Bucharest-born author has won so many international plaudits. Blinding inhabits the territory both of fiction and memoir. Its hallucinatory recall of a humble childhood in Romania's capital under Ceaușescu's all-pervading dictatorship generates scene upon scene of visions, fantasies and meditations. Karl-Ove Knausgaard's My Struggle books partly occupy the same space, though Cărtărescu arguably exceeds the Norwegian in his torrential, microscopic eloquence. This is, in a way, 'paranoid' literature, in its endless circles and ripples of connection and complicity. It is also ravishingly lovely prose, carried into English with tireless resourcefulness by Sean Cotter. Political satire, nostalgia, psychodrama and a strain of neo-Platonic mysticism merge in this astonishing work.
The Walnut Mansion
Miljenko Jergović
Translated from the Croatian by Stephen M. Dickey with Janja Pavetić-Dickey (2015)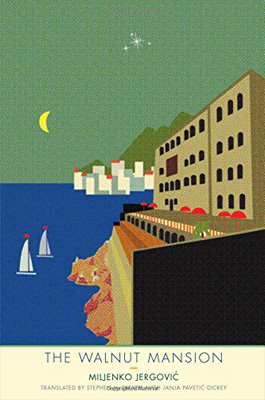 For almost two decades, the new literature of the Balkans reached an English-speaking public mainly through anguished stories of war and atrocity in former Yugoslavia. In the 2010s, the canvas broadened just a little, not least in this absorbing and inventive family saga (first published in Croatian in 2003) by a Sarajevo-born writer. The long life of Regina Delavale of Dubrovnik, told in reverse, encompasses not only the adventures of five generations of her family. It encapsulates the history of the Southern Slav lands as they lurch from the breakdown of the Habsburg and Ottoman empires through fascism and communism, up to the death of Tito. Miljenko Jergović's immersive saga nods to its great forerunners – most notably, Ivo Andrić's The Bridge on the Drina – while staying true to a 21st-century perspective. Its crowded tapestry of stories – tragic, cruel, farcical, romantic – not only memorialize the past, but help to illuminate the present.
The Melancholy of Resistance
László Krasznahorkai
Translated from the Hungarian by George Szirtes (2015)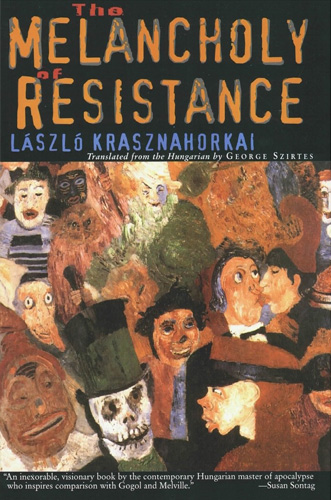 As with Cărtărescu, it took an age for László Krasznahorkai's fictional landscapes to find an English-language outpost: Sátántangó, his delirious novel of false prophecy in the rain-sodden Hungarian countryside, was not translated until 2012. Yet he turned into an Anglophone cult figure with surprising speed, and by 2015 had won the Man Booker International Prize. He has benefited from outstanding translators – first the distinguished poet George Szirtes, then Ottilie Mulzet. The Melancholy of Resistance is in some ways his definitive parable of tyranny, hope and revolt, as benighted humankind hankers after illusory miracles and revelations. A travelling circus unleashes apocalyptic chaos in another Hungarian backwater. Krasznahorkai's accents fall on comedy and beauty as much as dread and alienation. Desolation and absurdity breed last-gasp hilarity as the naive Valuska seeks to resist the small-town dictator, Mrs Eszter. As always, Krasznahorkai's serpentine, hypnotic prose works wonders of their own.
Map: Collected and Last Poems
Wisława Szymborska
Translated from the Polish by Clare Cavanagh and Stanisław Barańczak (2015)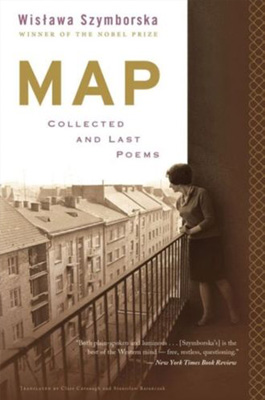 Wisława Szymborska, who died in 2012, saw English-language publishers rush to catch up with her work after her Nobel Prize award in 1996. This posthumous omnibus volume attached a gathering of her past verse to 13 pieces from her final volume, Enough. Clare Cavanagh and Stanisław Barańczak proved a perfect match as co-translators: the former attuned to the demands of a flexible, informal English idiom; the latter a trusted ally of the author's, one deeply immersed in her verse and its cultural hinterland. Although she was neglected for so long in the Anglosphere, Szymborska's irony, humour and modest, offbeat scepticism in fact harmonized quite neatly with a particular kind of English-language poetic voice. As did her distrust of Utopia – that unlivable place where "For all its charms, the island is uninhabited/ and the faint footprints scattered on its beaches/ turn without exception to the sea."
Second-Hand Time
Svetlana Alexievich
Translated from the Russian by Bela Shayevich (2017)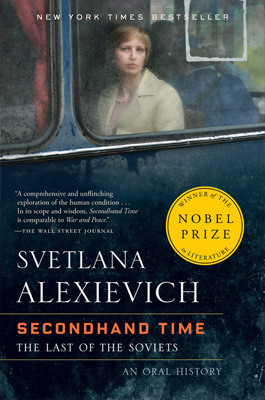 The Belarusian writer's creative reportage had begun to find publishers and acclaim in English-speaking countries just before she won the Nobel in 2015. This landmark work of investigation and reflection typifies her achievement. Its two halves chronicle the aftermath of the Soviet empire's collapse in the 1990s and the emergence, in the new millennium, of a Russian rage for pride and order to erase the era of post-communist chaos. "Our lives reel," as one interviewee puts it, "between barracks and bedlam." Patiently, shrewdly, Svetlana Alexievich listens to the life-stories of her subjects. Then she braids their experiences and feelings into a vast, seething fresco of a Russia exhausted by upheavals, but still devoted to heroic memories of wartime victory and revolutionary idealism. The scale of suffering and loss recorded here beggars belief, but Alexievich edits with a cinematic flair for selection, contrast and emphasis. She is a documentary virtuoso, not a transcription machine.
Flights
Olga Tokarczuk
Translated from the Polish by Jennifer Croft (2017)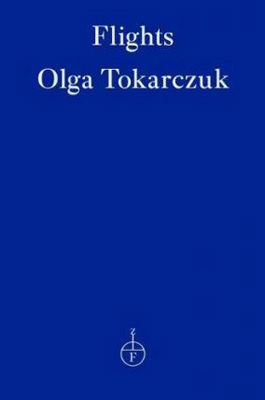 For a long time – and despite the example of giants such as Zbigniew Herbert, Czesław Miłosz and Ryszard Kapuściński – UK and US publishers expected Polish and other Central and Eastern European authors to stick to their own neighbourhood. They were supposed to regale readers abroad only with the tragedies and traumas bred in their own backyards. Although Olga Tokarczuk never neglects her Polish contexts, Flights gave fans abroad an introduction to the cosmopolitan range and audacity of writing from her region. Her artfully entwined series of stories cross centuries and cultures in their lyrical and visionary exploration of peoples, and minds, forever on the move. A historic sect of wanderers, the bieguni, suggests a template for all the nomads in body and soul who traverse the world today. We will never know where their journeys might end: when Tokarczuk won the 2018 Man Booker International Prize (a prelude to her 2019 Nobel crown), she chose to wear to the ceremony a pair of earrings she had bought while working as a hotel chambermaid in London.
Katalin Street
Magda Szábo
Translated from the Hungarian by Len Rix (2019)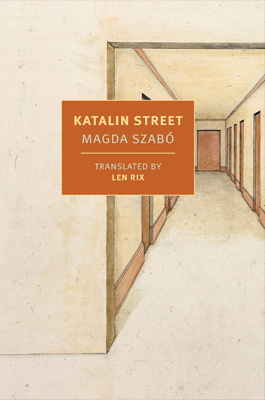 A few heavy-duty literary witnesses to Hungary's 20th-century have managed to make their way into English. The mighty but exhausting novel Parallel Stories by Péter Nádas, translated in 2011, comes especially to mind. Magda Szábo, on the other hand, condensed her nation's periods of trauma into subtler, swifter, domestic-focused plots, in which history suddenly knocks at the door to turn ordinary lives upside down. It took a full half-century for Katalin Street (1969) to make its way into English: an extreme example of the translation time-lag. The novel's three neighbouring families face the shocks that convulse Budapest between 1934 and 1968. While murderous ideology and public turmoil threaten their harmony, private desires and memories still matter. The past shadows the present, and we learn that "the dead are not dead but continue living in this world". Hungary's Nazi and Communist tyrannies shake these lives but never shatter the spirits of the people and places Szábo inhabits with such grace and insight.
A high five for "Przekrój"? Or maybe a ten? By supporting PRZEKRÓJ Foundation, you support humour, reliability and charm.
Choose your donation