Polish film-maker Paweł Ferdek talks about his new documentary "Pollywood", which tells the story ...
2020-06-18 09:00:00
"If you're not desperate with the cards you have been dealt, you live a comfortable and predictable life, you don't risk, you don't test your limits, you don't need to look for creative ways to change your stars. The Warner brothers had been desperate and because of that, they lived lives of adventures, challenges, collapses, successes and failures. And they put all this experience into the stories they were telling and selling to their audiences," says film-maker Paweł Ferdek, whose latest documentary Pollywood explores the widely unknown and surprisingly Poland-centric beginnings of the greatest dream factory of them all: Hollywood.
Read in 11 minutes
Dariusz Kuźma: How did you first find out about early Hollywood's moguls being from Poland?
Paweł Ferdek: Long story short, it all started when my journalist friend asked for help in deciding whether to pursue a certain idea for a documentary project. It concerned the oldest Polish film, Prussian Culture, and led us on a journey through the first attempts at establishing a movie industry in Poland. The film's producer, Mordechai Towbin, was quite a character, a larger-than-life figure who combined patriotic messages and populist undertones in his films. He reached the top, got under many people's skin and… disappeared. To this day, no-one knows what happened to him. I speculated jokingly that he had probably escaped across the ocean with a suitcase full of money, changed his name and started to make films. Then my friend told me about this book, Pollywood by Andrzej Krakowski, that shed some light on how early Hollywood pioneers, many of whom were coming from places within a 500-kilometre radius around Warsaw, did a very similar thing. I bought the book the same day, and I was instantly hooked – I knew I had to make a film about it.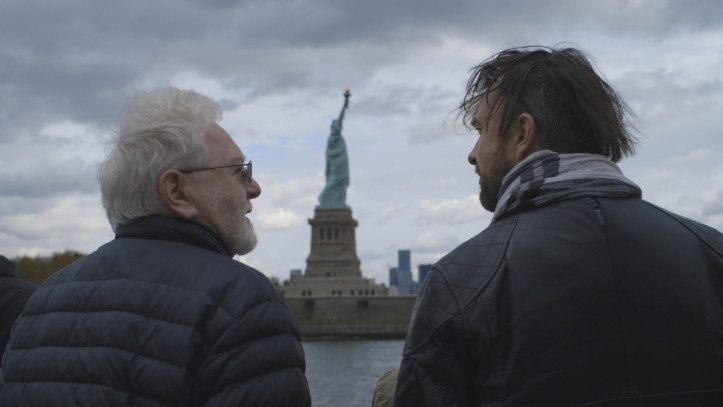 It is pretty incredible that the Warner brothers came from the tiny village of Krasnosielc and that their real name was Wrona [it is unclear whether the surname of the Warner's father, Benjamin, was Wrona or Wonsal – ed. note], while the legendary Samuel Goldwyn was actually born in Warsaw as Szmuel Gelbfisz.
It is. I mean, I had known parts of the story of early moguls before, but I had no idea it was linked to Poland to such an extent. Common knowledge is that Hollywood was built by immigrants from Europe, but to realize many of them had come from places not so far from where you live – another one, Louis B. Mayer, or rather Lazar Meir, was born in Mińsk Mazowiecki – was fascinating. There was one problem, though: I had all the enthusiasm in the world and the blessing from Andrzej Krakowski, who kindly let me use his book's title, but I didn't exactly know what kind of a film I wanted to make. Doing a straightforward 'educational' documentary seemed disrespectful to these people who were all but straightforward. Also, there were absolutely no archival materials to use, no photographs of the pioneers' early years in Poland.
The best solution was to turn the camera on yourself as you went on a journey to find out what had made immigrants from Poland capable of launching the Hollywood studio system?
I had certainly never done it before, but it gave me an overall arc that I was going to fill with events and encounters. I mean, I wanted to make a tribute to those pioneers, to their incredible energy and wildly inventive ideas of how to make a living in a harsh world. There is a lot of factual information in Pollywood, a lot of interesting conversations in which I find other Hollywood film-makers with Polish or Eastern European roots, but the documentary itself is an adventure movie. You, as a viewer, join me for the ride and make your own conclusions after.
This type of documentary storytelling is certainly thematically sound, also because during your journey you do seem to blend the boundaries of fact and fiction, reality and myth, just like the pioneers did over a century ago. I mean, walking dogs to make a living while shooting a documentary?
If you want me to tell you what parts of my journey were 100% real, you better prepare a big fat cheque because otherwise I'm not talking! Secrets of the trade, you know. All I can say is, this is truly a documentary, everything is based on reality and my own experiences. Some of them are a bit heightened, but I see no reason to explain which ones. This is one of the lessons I took from the early moguls who were far more concerned with what people thought of them than the truth, which is often mundane rather than exciting.
The truth was pretty harsh, though. Their journeys consisted of sweat, blood, tears, being hungry and deprived of the things we consider as basic human needs now.
That certainly is true, their real journeys, their 'American Dreams', had a dark side to them. I think the case of the Warner family serves as the best example. Their father, Benjamin, a poor shoemaker from Krasnosielc, took a huge risk, borrowed money from relatives and neighbours, and boarded a ship into the unknown. Only because a certain man, considered by many to be a kind of village idiot, injected him with a dream of America as a place where everyone can get rich and each person has several pairs of shoes. This is not a metaphor, the man really went to the United States and half a year later sent Benjamin a letter with such words. Life was extremely hard for Wrona in Poland, especially that he had already had several kids (ultimately, he fathered 12). But to go across the ocean, with no money, no language skills, just to try to change your stars? Incredible.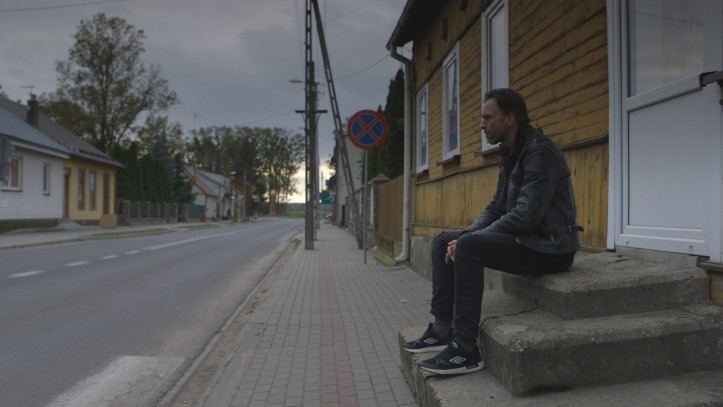 But he remained loyal to his family, right?
He got them to America about a year later. God only knows where he got the money from, as everything points to him being a hard worker but not a very good businessman. When the Warners went to Canada, he came up with the idea to buy skins from huntsmen, and after several months he went to Montreal to trade two wagons of skins he had amassed. He sold them at a good price, but it turned out that – like in some B-movie plot twist – the buyer had given him a sack with dollars on top and rocks beneath. Benjamin worked his ass off in difficult conditions just to make that deal – one of his daughters died from cold and starvation during that period – and got double-crossed. His other idea turned out sour, too. He and his cousin from Poland started a mobile shop and followed the construction of the railroad lines. The money was good enough, but when the season ended, his cousin disappeared with everything. Talk about bad luck in the supposedly promised land.
It did force his children to be creative and persistent, though, which in turn made them pioneers in the blooming film industry.
The harshness of their lives certainly made them more resilient and resourceful ultimately, but it's not like they were suited to become film moguls – probably they would have made a splash in each industry they got involved with. They were early teenagers, or even younger. Because they had to earn money in the weirdest jobs possible – for a while, Sam Warner worked at a local fair as a human target that you could throw an egg at for a nickel and then as a snake charmers' assistant, whereas Harry performed in a bicycle circus – they learned to think outside of the box. We can laugh at it now, working with a snake charmer, but for them it was a matter of survival.
As immigrants, did the Warner brothers – and Goldwyn and Mayer – help other people from Eastern Europe, or other immigrants in general?
I don't know about helping the newly-arrived immigrants. You see, they tried to be considered Americans first and foremost. But to answer your question in the context of the inner workings of the film industry: yes and no. Being in Hollywood in its formative years was a cut-throat business. The moguls all competed fiercely against one another. Each of them needed to be the best, have the biggest stars on their roster, earn the most money, be admired the most, etc. They had dozens of dirty tricks up their sleeves. But if there appeared some kind of external danger, something that threatened their way of life, they stood side by side and fought fiercely against anyone or anything that challenged them. And then it was again the usual business.
Is there any other crucial aspect that made them perfect for taking the reigns of the blossoming film industry? One of your interviewees underlines that they were all Jews.
It was an amalgam of various events, characters traits and obstacles they had to overcome, but being Jewish was definitely important – simply for the reason that Jews were always great storytellers. Jewish people grow up in an environment of telling stories, lessons about life or religion are passed through tales, anecdotes, allegories. And because throughout their lives they had to find ways to connect to different types of people, the Warner brothers knew what stories to tell and how to package them. In other words, they had both inherited and created a set of tools to be the moguls they became. Other people didn't have it. If you're not desperate with the cards you have been dealt, you live a comfortable and predictable life, you don't risk, you don't test your limits, you don't need to look for creative ways to change your stars. The Warner brothers had been desperate, and because of that they lived lives of adventures, challenges, collapses, successes and failures. And they put all this experience into the stories they were telling and selling to their audiences.
What I found quite satisfying in Pollywood is that despite the fact that you are evidently enamoured with the pioneers' stories, you are not fooled by the romantic myth-making of Hollywood's finest; you question its pervading 'go big or go home' attitude.
Maybe because I'm Polish and I'm naturally cautious of big ideas, or maybe because I had great teachers in my life. I remember the late Andrzej Wajda's words during my stay at the Wajda School – that as a director you are simultaneously a poet and a plumber. Meaning, you have to have an artistic side and listen to your instincts, but at the same time you need to understand how everything works, technically speaking. Brilliant words from a brilliant man. I do admire the early film moguls for their tenacity and creativity, and I would like more people to know and respect their real stories, but what I wanted to pass on in Pollywood was neither a historically accurate account of the birth of Hollywood nor another inspirational 'American Dream' tale. Almost all of the people I talked to made careers by virtue of risking, experimenting, breaking the rules. Just like the Warners, Goldwyn, Mayer and others after them. If there's any message in Pollywood, it's this: you don't need to go to Harvard Business School to become a producer. If you are passionate, adventurous, open to ideas, you can do it. You may not become the next king of Hollywood, but you will create things that matter.
How about the lesson that your interviewees repeat: if life closes the door, go through a window. In Pollywood, you seemed to take it to heart by going close to the Hollywood sign, or chasing Steven Spielberg's car when all other attempts to contact him failed.
As I said, I did try to be bold, just as the Hollywood pioneers and many others after them had been. Personally, I'm not that type of person, but I lived this adventure as fully as I could. Not to show off, simply to make the film better. Going near the Hollywood sign was crucial because eclipsing the letter H with the letter P seemed an important act of believing that historical truth still matters. As for Spielberg, well, this was a truly guerrilla type of film-making, both when I followed his car and when I tried to get into the Academy Awards to talk to him, armed only with a letter of recommendation from Andrzej Wajda. But I knew where to stop. One time I went to the restaurant owned by Spielberg's 90-year-old mother, to chat and maybe get a phone number or something. But the woman was so adorable and we had such a wonderful conversation that I never betrayed my real intentions. And I didn't use any of the footage with her in the film. Yes, you need to be persistent, but you also have to be a human being.
Speaking of women, you reveal at one point of Pollywood that you are interested in showing the other side of early Hollywood: women film-makers, many of whom also came from Eastern Europe. Will this be your next project, or am I reading too much into it?
No, it's definitely an important story to tell, especially at this point of the 21st century. There weren't any women producers in the early days of Hollywood, but a number of women made a big impact on the studio system. It may be something that I'm interested in, but for now I need to take a breath after years of financing, shooting and editing Pollywood. Then, who knows?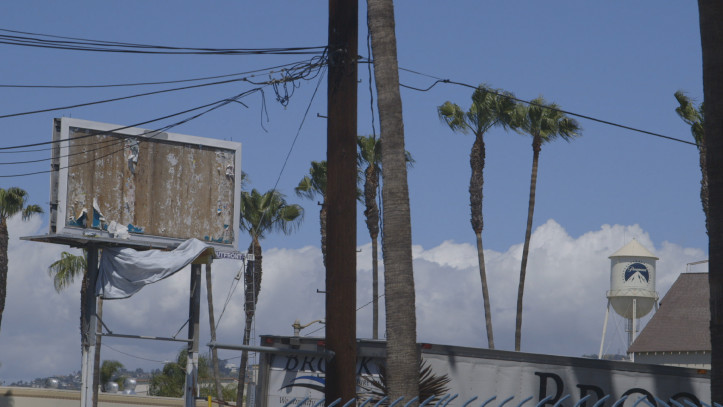 Parts of this interview have been edited and condensed for clarity and brevity.
Paweł Ferdek:
Born in 1977. A film director, screenwriter and producer. He is a graduate of International Relations at Warsaw University, the Andrzej Wajda Film School and Werner Herzog's Rogue Film School in Los Angeles. The creator of several documentary movies – Glass Trap, Leaders, Scrap Odyssey – which have screened at global documentary film festivals and on television. His debut script was for the film Ki, which premiered at Venice Film Festival and was praised by critics and audiences in Poland and abroad. Ferdek is a member of the European Film Academy. He is also a traveller, photographer and teacher. Across the course of 2020, he will release the documentary feature Pollywood (co-produced with HBO) and the feature film Agung, shot entirely on the Indonesian islands of Java and Bali.
A high five for "Przekrój"? Or maybe a ten? By supporting PRZEKRÓJ Foundation, you support humour, reliability and charm.
Choose your donation