The celebrated Czech documentary film-maker Helena Třeštíkova talks about the influence of Miloš ...
2021-02-19 09:00:00
"For my generation, Forman's cinema was a revelation – a spark, something fresh, extraordinary and addictive. At the time, films made in Czechoslovakia were hypocritical, full of ideology and didn't show reality as it really was. The cinema was poisoned by socialist propaganda, while life was entirely different, of course," recalls Helena Třeštíková, the celebrated Czech documentary film-maker and co-director of Forman vs. Forman, a multidimensional portrait of Miloš Forman, who died two years ago, composed of hitherto unknown archival materials and memories of people close to him. The film was shown during the 22nd Kino na Granicy Film Festival, which this year took place online.
Read in 9 minutes
Mateusz Demski: You have gained great repute as a maker of documentary films reflecting on the fate of ordinary people and their complicated lives. I was surprised that this time you decided to tell the story of the creator of the legendary Amadeus.
Helena Třeštíková: I had to make this film because Miloš Forman is to me a very important person, a huge influence. When I was 13, I saw his debut Audition and immediately felt a great familiarity with the realities he portrayed. Thanks to this film, I realized that I wanted to do something related to cinema. Of course, at the time it was just the naïve dream of a teenager with no training. But thanks to Forman, I promised myself that I would become a director.
Did you have an opportunity to meet him in person?
Yes, but we didn't meet for the first time until 2009. It was in New York where my documentaries were being shown. One day, the phone rang. It was Forman. He called to ask if my producer and I would be interested in meeting him.
That sounds like a dream come true.
It was an incredibly important moment in my life. But I have to admit that our meeting in Forman's Manhattan apartment got off to quite an unexpected start. We walked in and there was an impressive view of Central Park from the living room windows. Forman greeted us saying: "The best thing is that I also have this view from the toilet!" And what's even more hilarious, idiots that we are, we then went to the bathroom multiple times to admire this panorama [laughs].
Did he surprise you in private?
Perhaps a little. But in retrospect, I think that this joke, this kind of humour, really reflected his sensitivity, way of thinking and approach to life. He turned out to be a great storyteller, but also an attentive, respectful interlocutor. You see, he was very interested in my films; we talked a lot about them. And he said one thing that is especially important to me: "I love documentaries, but I always miss stories in them. And I found this story in your films."
Speaking of which, did you keep in touch when the idea to make a film about him came up?
Yes, after the meeting in New York, we corresponded frequently; I sent him my subsequent films, and he invited me to his home in Connecticut. A few years later, I got the call from ARTE. They were making a documentary series about the greatest world cinema authors and wanted me to shoot something about Forman for this series. Interestingly, Forman didn't have to be persuaded. He agreed and even enjoyed the idea, but on one condition: we couldn't film him. At the time, he was increasingly unwell and bed-bound, so we had to rely on archival materials. Unfortunately, he died as the project was underway. Still, I am glad that we showed the film to his family shortly afterwards, and they considered it a sincere and comprehensive portrait.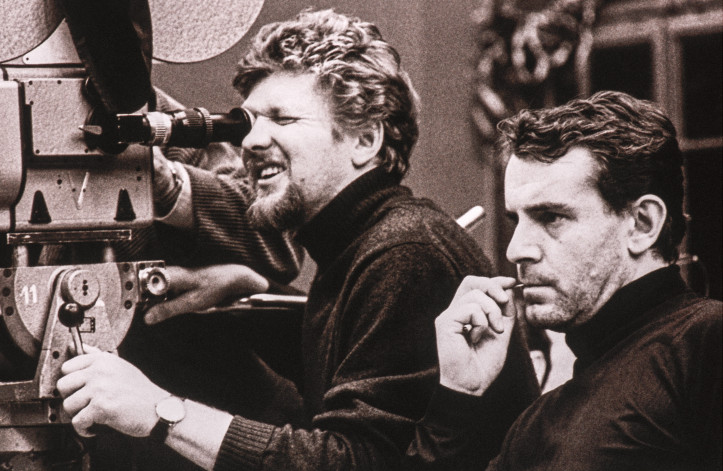 But this is clear right from the start. The film not only takes a look behind the scenes of his greatest masterpieces, but also introduces Forman's unhealed wounds and traumatic childhood experience.
This is what I wanted to touch upon. It was very important for me to evoke the key moments of his youth and demonstrate how they influenced his work. During the war, Forman lost both his parents – they died in concentration camps. Distant relatives, near strangers, brought him up. As a result, he always felt uprooted and isolated. This is why his films feature outsiders, such as McMurphy in One Flew Over the Cuckoo's Nest. I think Forman saw his own reflection in them.
Forman portrayed a similar kind of protagonist at the start of his career, when he created the Czechoslovak New Wave together with Ivan Passer, Jiří Menzel, Věra Chytilová and several other directors. What was the impact of Forman's films in Czechoslovakia back then?
For my generation, Forman's cinema was a revelation – a spark, something fresh, extraordinary and addictive. At the time, films made in Czechoslovakia were hypocritical, full of ideology and didn't show reality as it really was. The cinema was poisoned by socialist propaganda, while life was entirely different, of course. Suddenly, Forman would show real people, these real emotions and problems, and the beauty of everyday life. No dramatization, recording real-time events in natural spaces, and working with amateurs in the streets – no-one before him had shot films in this way in Czechoslovakia. When I saw Audition, my first thought was that someone was interested after all in human beings and their ordinary lives, lives full of coincidences.
What was Forman's reputation like when you entered film school?
It is worth remembering that Forman quickly became persona non grata in Czechoslovakia. After leaving for America, he ceased to exist in official circulation. There was no mention of his foreign career at all; even the success of One Flew Over the Cuckoo's Nest went unnoticed, as if he was never born. My schoolmates and I followed the Voice of America broadcasts, so we knew what the situation was. In 1968, Forman went to France; he was to show The Firemen's Ball at the Cannes Film Festival. The event was interrupted in a gesture of solidarity with the striking students, and Forman – somewhat unintentionally – withdrew his film from the competition. A few months later, when the Warsaw Pact troops entered Prague, he decided not to return to the country.
And so, unexpectedly, America summoned Forman – he got a proposal to make a film about hippies and set off into the world with the intention of conquering Hollywood. How did his colleagues from the Czech film school react to this?
As is usual among film-makers – some admired him, some resented him and even accused Forman of betraying their generation. Some would say, for example, that while other New Wave directors were being persecuted by the regime, Forman was nice and cosy in Hollywood. That change when in the mid-1980s, after 10 years of emigration, Forman decided to shoot Amadeus in Prague. The envy subsided a bit, the media talked about him a bit, but it is worth remembering that it was still a reaction disproportionate to the importance of his position in the West.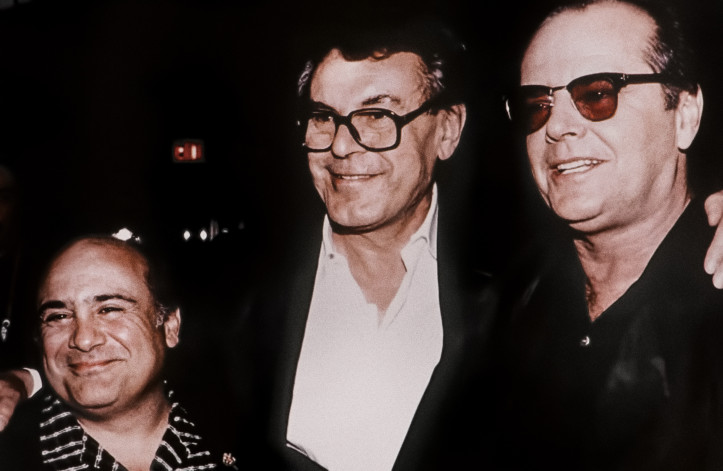 You say that some people criticised Forman to no end. But his life in exile was not that rosy at all.
This is the most surprising finding of my film – Forman's first years in the States. In this context, Věra Chytilová's recordings from 1981 turned out to be extremely valuable. They show that Forman took a long time to recover from the financial flop of his first American film, Taking Off. He had no money and struggled to buy food. He was living in poverty, for free, at the Chelsea Hotel in New York. What's more, he became depressed – he wouldn't leave his room for weeks, he would stay in his bed, staring at the ceiling all day. I never thought his situation was so dramatic. And it turns out I wasn't the only one. All those jealous colleagues and rivals were also ignorant of his difficulties with filming One Flew Over the Cuckoo's Nest.
Exactly. During this most difficult period, Michael Douglas – who had bought the rights to One Flew Over the Cuckoo's Nest from his father – contacted Forman. It is hard to believe that the adaptation of this classic American novel was entrusted to an unknown director from behind the Iron Curtain.
And the most interesting thing is that Forman owed it precisely to the experiences he had brought from Europe. There is this anecdote that at the first meeting with Douglas and the other producers, he presented his detailed vision of the adaptation of Kesey's book. He impressed them with concrete ideas, impeccable preparation and precision, because no-one in America worked in that way. There, no director would explain how they intended to make the film. Meanwhile, in communist Prague there were different production standards. In a meeting with officials, everyone had to present a detailed concept for their film, sometimes even scene by scene. That was the only way to obtain the approval of the film commission and to get to a film set.
It is interesting that Forman, with his European pedigree, found himself at home in America. In his 50 years in the States, he made nine films, received multiple Oscars. Do you still see him as a Czech film-maker?
Of course! Forman never lost touch with his origins. This could be felt in relation to One Flew Over the Cuckoo's Nest. In interviews, he repeated that where Americans see literature, he sees references to real life, and what's more – his own life. For him, this film was first and foremost a metaphor for the conflict between an individual and a totalitarian system that enslaves, controls and strips people of dignity. Anyway, if you think about it, actually every film he ever made was about this – whether it was a film about flower power (Hair) or an entirely different era (Amadeus). The main theme of both Forman's films and life was freedom, but also a deep sense of maladjustment and disconnectedness. Undoubtedly, this was due to his sad and painful experiences from Czechoslovakia – living in two regimes, the loss of his parents during the occupation, and the constant struggle against censorship. Cinema allowed him to rid himself of these experiences.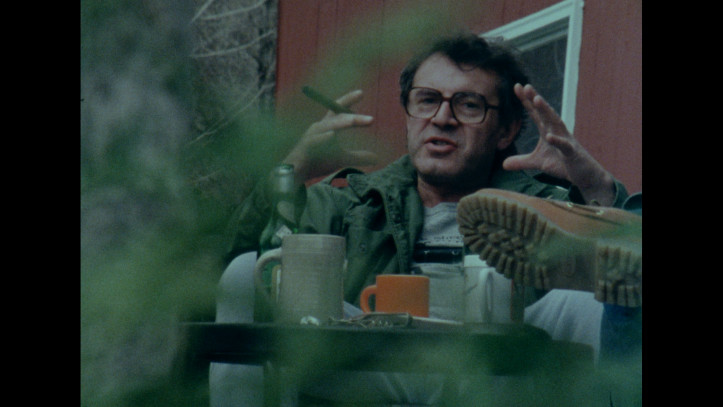 Yet Forman never made a film that was overtly autobiographical. I have the impression that he preferred to drown out reality with fiction and bitter, ironic humour.
Yes, you're right. Because of this I have a special fondness for The Firemen's Ball. There's this hilarious scene in which the raffle prizes are stolen [laughs]. This film shows best the way that Forman, despite all the tragedies in his life, did not want to be a moralist; he never wanted to save the world through cinema. Until the end, he considered himself an ironist, joker, a provocateur with distance from himself and the world. I think that audacious, sometimes coarse comedy was liberating for him, and it was the secret of his singularity and success.
As a documentary film-maker, what have you learned from Forman's cinema?
I have always considered myself a local storyteller rather than a documentary film-maker. That's, of course, thanks to Forman's early work. In fact, thanks to films such as Audition, Black Peter or Loves of a Blonde, I understood that cinema could focus on what is happening right next to me. That it could show ordinary and common people, caught up in everyday life, and listen to what they have to say. I always say that this is a priceless inspiration worth coming back to every day. Iwrote about this in all my letters to Forman.
Parts of this interview have been edited and condensed for clarity and brevity.
---
Helena Třeštíková:
An award-winning documentary film-maker and pedagogue from the Czech Republic. In 2008, she received the European Film Academy Award for the film René, documenting 20 years of the life of juvenile delinquent René Plášil. Třeštíková is considered to be a precursor and master of documentary cinema based on 'long-term observation', which consists in accompanying the heroes with a camera for several (and sometimes even several dozen) years. In the film Private World (2012), she documented 37 years in the life of an ordinary Czech family against the background of significant political changes in Central Europe.
Translated from the Polish by Joanna Figiel
Arranging an interview equals dozens of phone calls, hours of preparation and lots of stress. Ultimately, though, more often than not the conversations we have with our interviewees are immensely enjoyable. We hope you've also enjoyed reading this interview. Thank you for visiting our website! Please support PRZEKRÓJ Foundation.
Choose your donation