Xawery Dunikowski was the first in Poland to practise sculpture as an art; in fact, he remains one of ...
2021-01-09 09:00:00
Poland's first sculptor who was an artist. Before him, sculpture in Poland consisted only of the manufacturing of statues – not yet, strictly speaking, art. Zbigniew Libera presents a profile of Xawery Dunikowski to the readers of "Przekrój".
Read in 10 minutes
Franciszek Xawery Dunikowski was born on 24th November 1875 in Kraków, at St. Florian's Square. His father, Mieczysław, who came from the noble clan using the Abdank coat of arms, worked as a train manager of the Warsaw-Vienna railway. His mother Helena's maiden name was Jawurek, after her Czech ancestors who had settled in Kraków, but when necessary, she introduced herself as Jaworska. Xawery's early education took place with his cousins, in the house of his mother's brother, Doctor Jawurek, in Żyrardów. When he was 12, the family moved to Warsaw, where he was sent to a seven-year technical school. In 1894, he started an apprenticeship with the sculptor Bolesław Syrewicz, with whom he renovated various objects in the Royal Castle, at the Łazienki Park, the Saxon Garden and in Warsaw's cemeteries. In 1895, he spent a short time incarcerated at the Warsaw Citadel's Tenth Pavilion, most probably for his activity in the Polish Socialist Party. Later, he moved to the studio of Leopold Wasilkowski, where he created decorations for Jan Styka and Wojciech Kossak's Racławice Panorama, and carved gravestones, which paid well. The earnings allowed Xawery to enrol at the School of Fine Arts in Kraków.
Searching for the naked soul
In 1896, Dunikowski started studying under Alfred Daun, and in 1900 – when, by the tsar's decree, the school was renamed as the Academy of Fine Arts, or ASP – he moved to work with Konstanty Laszczka, whom, incidentally, he couldn't stand. Xawery's friends from art school were sculptors who went on to become famous, like Bolesław Biegas, Tadeusz Breyer and Ludwik Puget. But his own talent made itself known sooner and stronger than others', for which the academy rewarded him with medals and financial awards.
When Stanisław Przybyszewski arrived in Kraków in 1898, young Xawery immediately joined the circle of his followers. "It is incredible what Przybyszewski was at that time in Kraków," Dunikowski would say in an interview given more than 50 years later. "If Jesus walked on one side of the street and Przybyszewski on the other, everyone would look at Przybyszewski." This 'leader of modernism', as he was called then, was an enemy of both flat realism and positivist thought. He called for a return to the source of art and the related concepts of gender, art and fate. In his opinion, it was the artist's duty to reflect 'naked states of the soul', unalloyed by intellect. This was also how Przybyszewski's artistic followers tried to create – Xawery Dunikowski among them.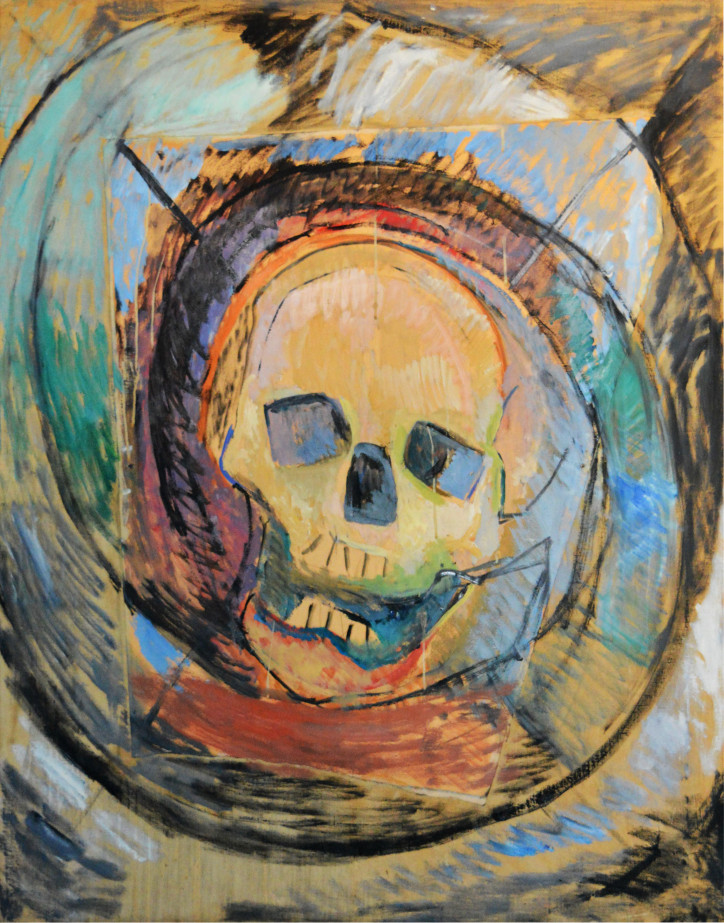 Dunikowski's first independent works, like Skąpiec [Miser] from 1896 or Portret matki [A Mother's Portrait] from 1899 display a slight influence of Rodin, but soon he would find his hurried, sketch-like style. He claimed that the idea or vision is the most important thing, one which must be grasped quickly, so that it doesn't fade away, doesn't have time to flee. This way of working is to be seen in all the sculptures he made in the first decade of the 20th century, inspired by the Young Poland style: Tchnienie [Breath], Myśl [Thought], Fatum [Fate], Prometeusz [Prometheus], Człowiek [Man], Beznadziejność [Hopelessness], Macierzyństwo [Motherhood], Mężczyzna i kobieta [Man and Woman], Jarzmo [Yoke], Portret Ignacego Friedmana [A Portrait of Ignacy Friedman], Kobiety brzemienne [Pregnant Women] and Ewa [Eve].
An artist with a gun
When in 1903 Dunikowski – already a renowned artist, to the delight of some and the outrage of others – graduated from the Kraków ASP, he was offered a professorship at the newly-established School of Fine Arts in Warsaw. He taught there from March 1904 until June 1910, at the sculpture atelier at 33 Hoża Street, on the corner of Marszałkowska. His students at the time included Sara Lipska, who was to become the love of his life – the mother of his only daughter, Maria Xawera, born in 1908 – and lifelong friend.
In 1905, during the preparations for an exhibition at Aleksander Krywult's salon, located on the second floor of the Europejski Hotel in Warsaw, an event with tragic consequences took place. On 18th January, around 4pm, Dunikowski was having dinner nearby with the salon's host at Lijewski's restaurant, when the painter Wacław Pawliszak burst in, enraged, and approached their table with fists swinging. He was probably jealous of the 'buxom poet' Flora Hufnagel, but it's also possible that his pride was hurt because a commission that included the sculptor had rejected his paintings. Dunikowski – not very physically imposing, about which he had a complex all his life – always carried a gun. On seeing the painter's raised fist, with no time to aim, he shot at him from the hip and hit his head. Pawliszak died at the hospital the next day. Dunikowski was acquitted (on the basis of defence of necessity, during a trial in November 1906), but he was forever marked by the event.
In December 1910, the artist moved to Kraków to work on his first serious sculpture commission: a portal for the newly-built Jesuit church at 26 Kopernika Street by the architect Franciszek Mączyński. The work was ultimately completed in May 1913. A year later, in search of new adventures, Dunikowski decided to go to Paris. But as soon as June 1914, he found himself in London, where Sara Lipska was designing sets and costumes for Sergei Diaghilev's famous Ballets Russes. His intense stay in London was cut short by the beginning of World War I at the end of July of that year. On returning to France, Dunikowski – just like other Polish volunteers – enlisted in the 2nd Marching Regiment of the 1st Foreign Regiment of the French Foreign Legion; the troop was undergoing training at Bayonne, so they were dubbed the Bayonne Legion. However, due to poor health he was released from duty in November. He stayed on in Paris, which became his home for the next eight years.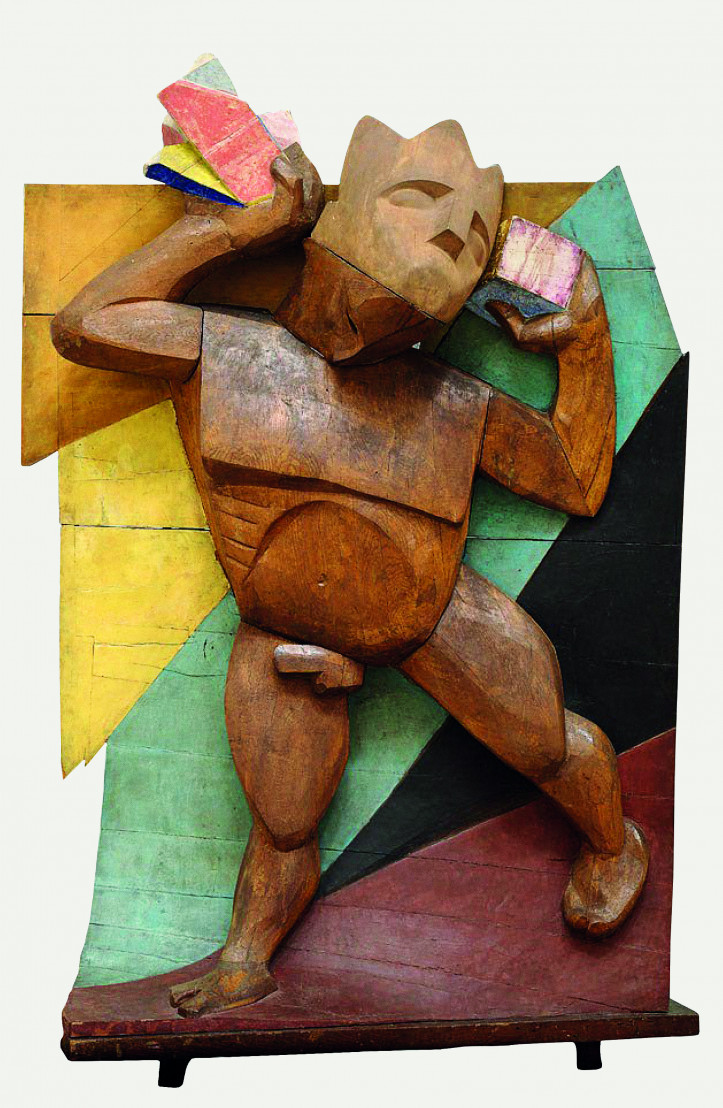 Paris is worth a sculpture
Xawery soon entered the artistic milieu gathered around the Montparnasse quarter. Sara Lipska and her daughter had been there since 1912, and initially Dunikowski lived with them. Soon he met the 'king of hairdressers', Antoni Cierplikowski, commonly known as 'Antoine', who had been living in Paris since the beginning of the century. They remained friends until the end of Dunikowski's life. Cierplikowski died in 1976, and his grave in his hometown of Sieradz features Dunikowski's sculpture Fatum. Dusza odrywająca się od ciała [Fate: Soul Departing the Body], which he commissioned from his friend back in 1918. Although Dunikowski didn't have his own atelier until 1916, he made many portraits from the very beginning of his stay in Paris, thanks to the hospitality of his fellow artists. Now, however, he employed a new artistic formula. Kazimierz Wyka had this to say about these works:
"[Dunikowski] goes against the grain of the early Gothic, against the grain of the antiquity from the archaic era, and takes only as much as is needed for his intended expression […]. He solves the principle that the neck is the head's pedestal in an unparalleled way, which also shows the extent to which the expression of truth can require some unrealistic deformation."
Examples of this can be seen in the portraits of Jan Januszewski, Włodzimierz Terlikowski, an editor named Thumen, and in Głowa dwuwymiarowa [Two-Dimensional Head] (of Sara Lipska) or Głowa bolszewika [The Bolshevik's Head] (of Józef Czechowski) – all of them completed in the years 1916–1917.
Dunikowski found success, also in financial terms, thanks to his female figures known as Amerykanka I [American Woman I], Amerykanka II [American Woman II] and Francuzka [French Woman]. These sculptures combine the art déco aesthetic popular at the time with psychological portraits of the affluent women who sat for him. Apart from art, in Paris Dunikowski also practised yoga, and, as he had already discovered the world of theosophy via Kazimierz Stabrowski (the director of Warsaw's School of Fine Art), he also explored occult knowledge. He was particularly interested in the 'fourth dimension' theory, as well as the beliefs and art of ancient civilizations. These interests influenced the creation of two unique works in 1916–1917: Autoportret (Idę ku słońcu, Droga do słońca) [Self-Portrait (I Walk Towards the Sun or The Way Towards the Sun)] and Grobowiec Bolesława Śmiałego (Rapsod) [The Tomb of Bolesław Śmiały (Rhapsody)].
No place like Kraków
During his time in Paris, Dunikowski achieved international recognition. Henri Gaudier-Brzeska, an English sculptor and theoretician of the avant-garde, who took the surname of his Polish wife, mentioned him in Blast magazine along with the precursors of modern art: Epstein, Brancusi, Archipenko and Modigliani. When in 1920 the rector of ASP in Kraków, Szyszko-Bohusz, offered Dunikowski a professorship, he agreed and travelled to Kraków in February of the following year. At the beginning of 1923, he permanently closed his atelier in Paris. As a professor, Dunikowski "helped students above all to develop their own personality, provoked them into an independence of thought and decision. Sometimes he encouraged through pitiless irony – but he respected those who could persevere and convince him, and was full of enthusiasm for their innovative identity," recalled his former student Barbara Zbrożyna. His pre-1939 students included Jacek Puget, Jerzy Bandura, Maria Jarema, and the master's favourite, Henryk Wiciński.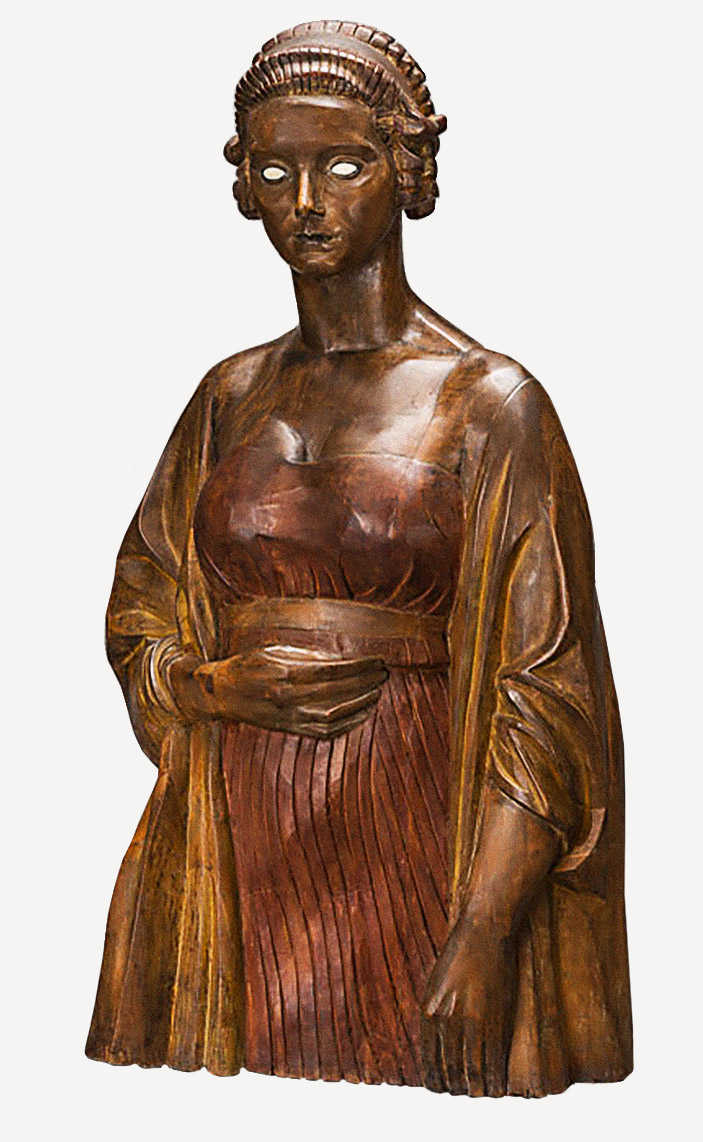 In 1921, the Polish-American Society commissioned Dunikowski to create a monument of gratitude to America in thanks for the assistance provided to Poland after World War I. In October the following year, the monument was unveiled on Hoover Square next to Krakowskie Przedmieście Street in Warsaw. In fact, it was a revised version of a decorative fountain entitled Kobiety kartagińskie [Women of Carthage], which Dunikowski had made for Antoine Cierplikowski. The Warsaw public didn't take a liking to the monument and Dunikowski was widely derided for it. Built of brittle Pińczów limestone bound with cement, it soon started cracking at the joints and was in danger of collapsing. Because of this, and without consulting the sculptor, it was eventually dismantled.
In the years 1925–1929, Dunikowski sculpted over 60 heads for the purposes of the great renovation of Kraków's Wawel Castle; they were supposed to make up for the missing 16th-century heads on the ceiling of its Ambassadors' Hall. In the end, they weren't placed there, but were repeatedly exhibited in the country and abroad, to popular admiration. Apart from the Wawel heads, at the end of the 1920s Dunikowski also made large bas-reliefs adorning the two wings of the Silesian Seminary building at 3 Mickiewicza Avenue in Kraków, and a sculptural decoration of the entry portal at the Felician sisters' church in Marysin Wawerski near Warsaw. However, experts agree that his best public project is the monument of Józef Dietl, located between the chancel of the Franciscan church and the Wielopolski Palace at Wszystkich Świętych Square in Kraków. Unveiled in 1938, it is still considered one of the highest achievements of monumental art in Poland.
Prisoner number 774
At the end of August 1939, as was his habit at that time of the year, Dunikowski took to the waters at the clinic of Doctor Tarnawski near Kołomyja in his beloved Hutsulshchyna. Right after the war broke out he went to Lwów [then part of Poland, today Lviv in Ukraine – ed. note], but, concerned about the fate of his sculptures, returned to Kraków in mid-October. On 24th April 1940, he was arrested by the Germans on the basis of a statement by an alleged witness that he "financed people escaping abroad". He was incarcerated at Montelupich prison, from where, on 20th June, he was deported on the first transport from Kraków to Auschwitz concentration camp, where he received the camp number 774.
At the end of January 1945 the Red Army entered Auschwitz, liberating those prisoners who – due to complete exhaustion – hadn't been transported to other camps. These included Xawery Dunikowski. Soon, he was at the St. Lazarus hospital in Kraków, undergoing urinary tract surgery. Having recovered, the 71-year-old Dunikowski threw himself into work. At the end of November 1945, a competition was announced to design a monument commemorating the Silesian Uprisings, which was to be erected on St Anne's Mountain in the Opole region. Dunikowski's design won the second stage of the competition, and the sculptor began what would be an almost 10-year-long project. The architectural monument – reminiscent from afar of ancient Egyptian temples or archaic dolmens, and perfectly integrated within the landscape of the Chełmiec massif – was finally unveiled in the summer of 1955. The artist's other significant works from this period include the monument of the liberation of Warmia-Masuria, unveiled in Olsztyn in 1954, and a new set of the Wawel heads, also named The Pantheon of Polish Culture, in which he portrayed Poland's greatest national heroes, scientists and artists.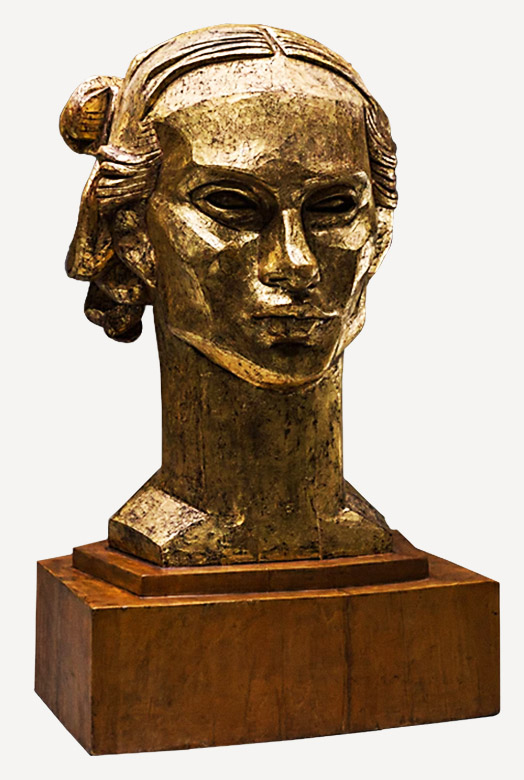 Towards the Królikarnia
After the re-opening of the ASP in Kraków in 1945, Dunikowski had his own atelier there. His post-war students included: Barbara Zbrożyna, Alina Ślesińska, Bronisław Chromy, Jerzy Bereś, Maria Pinińska-Bereś and Zofia Wolska. In 1955 he moved to Warsaw, where he was given a flat at 67 Krakowskie Przedmieście Street, and an atelier at today's John Paul II Avenue (which currently houses Galeria XX1), as well as a nomination to a professorship at Warsaw's ASP. For unknown reasons, however, the academy didn't ask him to give classes. Nonetheless, in the years 1959–1963 he ran the department of sculpture at the Academy of Fine Arts in Wrocław.
Xawery Dunikowski died on 26th January 1964, but it was much earlier, in 1948, that he decided to bequeath his whole artistic output to the Polish nation. Exactly a year after his death, a museum bearing his name was opened at the Królikarnia palace in Warsaw – specifically renovated for this purpose – where the public can still see the work of Poland's greatest sculptor.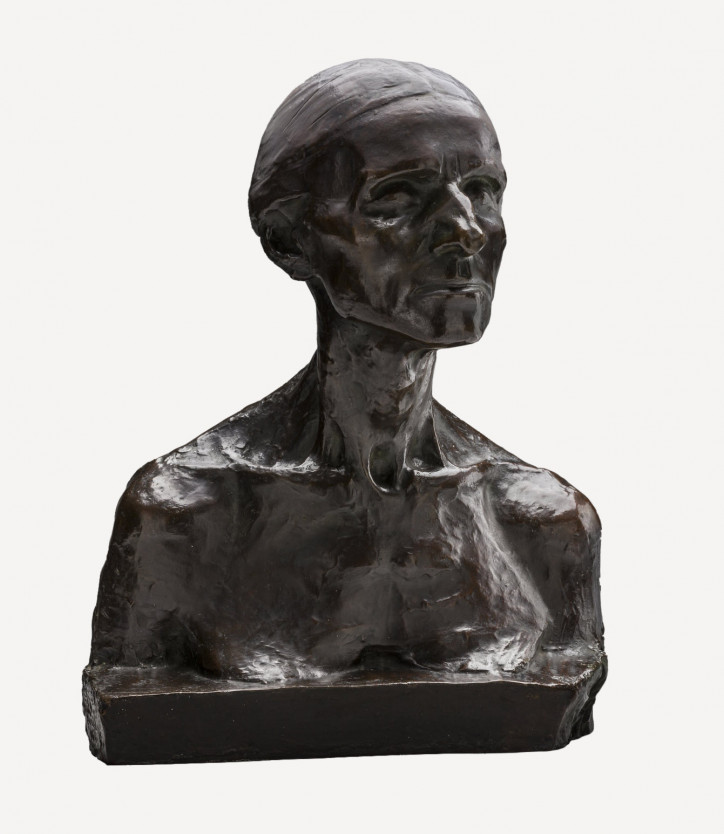 Maybe we're being naïve, but we think that art can save the world. By supporting PRZEKRÓJ Foundation, you help us discover talented artists, illustrators, painters, graphic designers and photographers from the 'New East'.
Choose your donation