Tetiana Shataieva
was born in Ukraine in 1993. She moved to Poland at the age of 21 to study journalism in Rzeszów. Ever since, Tetiana has been writing for several Polish and English magazines, including "F5 - Trendy rynku i kultury" and "The Krakow Post". In 2018, she and a team of professionals created Spider's Web Ukraina, the first blog for Ukrainian immigrants in Poland. Today, Tetiana is based in Warsaw, and continues to develop as a journalist and writer.
Czytaj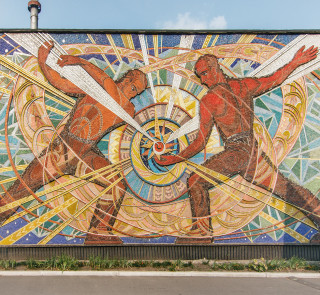 A Utopia in Pieces
The Forgotten Future in Ukrainian Soviet Mosaics
Reading / culture
If you travel around Ukraine today, you might come across some remnants of the one-time Soviet dream: elaborate mosaic art depicting idealized citizens of the USSR.
Czytaj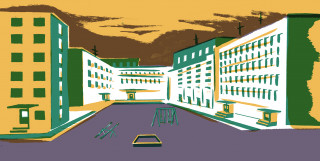 Eastern blocks
One Happy Family
Life on a Dnipro Housing Estate
Reading / society
In the second instalment of our 'Eastern Blocks' series, Tetiana Shataieva, a Ukrainian journalist who grew up on a housing estate in Dnipro, remembers how her neighbours always looked out for each other.
Czytaj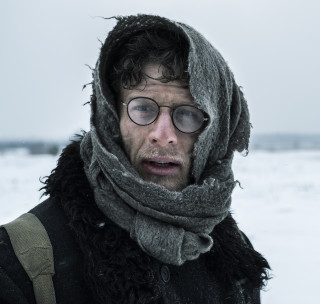 An Unsung Hero of the Holodomor
Terror and Truth in Agnieszka Holland's "Mr. Jones"
Reading / culture
The latest film from Agnieszka Holland tells the story of Gareth Jones, a Welsh journalist searching for truth in Soviet Ukraine. A Ukrainian writer explores how the film may shed new light on the Holodomor for those in her home country.