Stephen Carlick
is associate editor of Penguin.co.uk and a freelance critic. He used to work as the managing editor of "Exclaim!" music magazine in Toronto, Canada.
Czytaj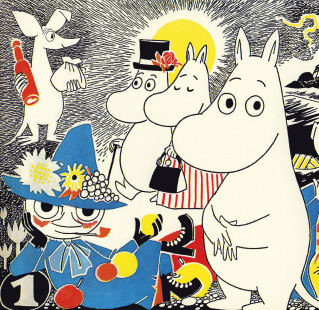 The Moomins Have Never Been More Popular
77 Years Later, Their Origins Reveal Why
Magazine / culture
On the anniversary of Tove Jansson's first book, "The Moomins and the Great Flood", we take a look back on her wartime creations and why they continue to resonate.