Ren Scateni
is a freelance critic and writer based in Edinburgh. They mostly write about East Asian cinema, with a focus on Japan and animation, but are also interested in queer narratives and female-directed films. Their writing can be found at "Hyperallergic", "MUBI Notebook", bfi.org.uk, "Sight & Sound" and "Little White Lies", among other publications.
Czytaj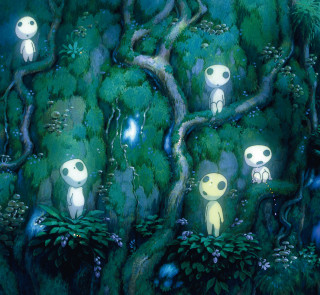 Mind the climate
A Rightful Balance
Environmentalism in the Films of Studio Ghibli
Reading / culture
Studio Ghibli – the Japanese animation film studio – may be known for its fluffy mascots such as Totoro, but beneath this cute veneer are a series of films with serious ecological concerns.
Czytaj
Mind the climate
In This Age of Ecological Crisis, Nausicaä's Message Is More Vital Than Ever
Magazine / culture
The radical ethics of Hayao Miyazaki's fearless heroine still resonates today.