Mitchell Atkinson III
was born in Flint, Michigan, USA. In addition to writing fiction and poetry, he works on philosophy and social theory at the Polish Academy of Sciences (IFiS PAN). He lives in Warsaw, surrounded by plants and music.
Czytaj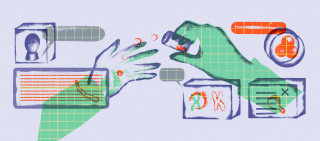 short story
The Solution
Reading / literature
In a distant future, Candace Laguarde has run out of the pharmaceutic Femper. If she doesn't get some more soon, who knows what will happen… A short story by an American author.