Michał Zabłocki
is a journalist, writer and climate activist. For 13 years, he worked at the Polish Press Agency PAP. He's the author of a non-fiction book about Czechia, "To nie jest raj. Szkice o współczesnych Czechach" [This is not Paradise: Essays on Contemporary Czechia], published in Polish (2019) and Czech (2020). In recent years, he has worked in global environmental organizations. Michał lives in Warsaw and Budapest.
Czytaj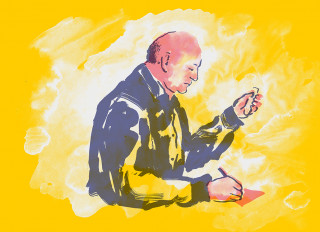 The Man Behind Agnieszka Holland's "Charlatan"
The Life of Jan Mikolášek
Reading / society
The Czech herbalist Jan Mikolášek – hero of Agnieszka Holland's latest film "Charlatan" – lived a fascinating life, healing Nazis, communists, and perhaps even kings.