Karol Sienkiewicz
is a critic and art historian. Among his books are "Patriota wszechświata. O Pawle Althamerze" [Patriot of the Universe: On Paweł Althamer] and "Zatańczą ci, co drżeli. Polska sztuka krytyczna" [Those Who Trembled Will Dance: Polish Critical Art]. He has received the Jerzy Stajuda Prize for Art Criticism.
Czytaj
Superflat Depths
Takashi Murakami's Art Movement
Magazine / culture
Superflat is a postmodern art movement, founded by the Japanese artist Takashi Murakami and influenced by popular culture, such as manga and anime.
Czytaj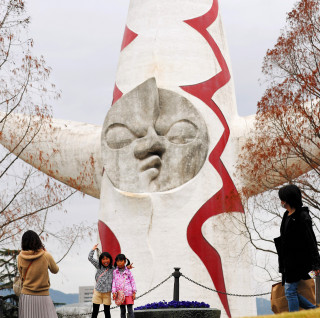 Art Is Explosion!
The Revelations of Tarō Okamoto
Magazine / culture
Some reject the art of Tarō Okamoto – including the Tower of the Sun – as primitive, yet he was perhaps one of the only truly avant-garde artists of Japan.
Czytaj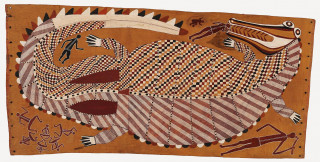 From the Desert to Museums
The Journey of Aboriginal Art
Magazine / culture
Long marginalized as 'primitive art', the art of the Aboriginal peoples of Australia is slowly but surely gaining global recognition.