Karol Radziszewski
is a painter, video artist, author of installations and photographs. A curator, editor and publisher. He studied at the Painting Department of the Fine Art Academy in Warsaw. His work has been exhibited in Warsaw, New York and London, among other places. He was born in 1980.
Czytaj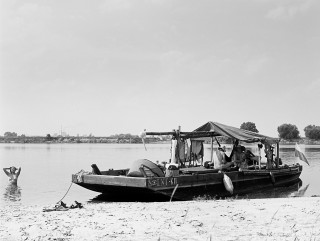 The Wild Wisła We Love!
An Interview with Two Artists
Magazine / culture
The artists Ewa Ciepielewska and Agnieszka Brzeżańska talk about their annual art residency FLOW, which is held on a boat that traverses the length of the Vistula River.