Forrest Gander
was born in California's Mojave Desert, grew up in Virginia, and attended the College of William & Mary, where he majored in geology. After earning an MA in literature from San Francisco State University, Gander moved to Mexico, then to Arkansas, where his poetry – informed by his knowledge of geology – turned its attention to the landscape as foreground or source of action.

Gander's books of poetry include "Be With" (2018), which was awarded the Pulitzer Prize, "Eye Against Eye" (2005), "Torn Awake" (2001) and "Science & Steepleflower" (1998).

Though primarily a poet, Gander is also a translator, novelist, essayist, and the editor of poetry anthologies. He has translated collections by the Mexican poets Pura López Colomé and Coral Bracho. With Kent Johnson he translated Bolivian poet Jaime Saenz's "Immanent Visitor: Selected Poems of Jamie Saenz" (2002) and "The Night" (2007), for which he won a PEN Translation Award. His translations of Neruda are collected in "Then Come Back: The Lost Neruda Poems" (2016) and included in "The Essential Neruda: Selected Poems" (2004). He also edited the bilingual anthology "Mouth to Mouth: Poems by Twelve Contemporary Mexican Women" (1993). Gander's own poetry has been translated into several languages. He has published two novels, "As a Friend" (2008) and "The Trace" (2014).
Czytaj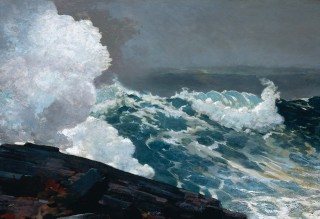 deep soundings
Immigrant Sea
Reading / literature
"The way / he searches out her face, he searches out himself". A poem by the 2019 Pulitzer Prize for Poetry winner.