Anna Rembowska
has degrees in directing, literary studies and clinical psychology. She worked as an art director and is now an editor and translator. Currently she cooperates with National Film Archive (FINA), "Newsweek Historia" magazine and the TVN television network. In the future she wants to become a psychotherapist, carpenter and ceramicist.
Czytaj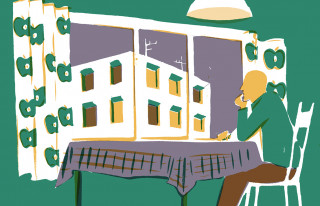 Eastern blocks
A Bittersweet Fairy Tale
Life in a Łódż High Rise
Reading / society
In the fourth instalment of our 'Eastern Blocks' series, Anna Rembowska, a childhood resident of the Assistant Professors' Hostel high rise in Łódż, remembers growing up as if in a Kusturica film.